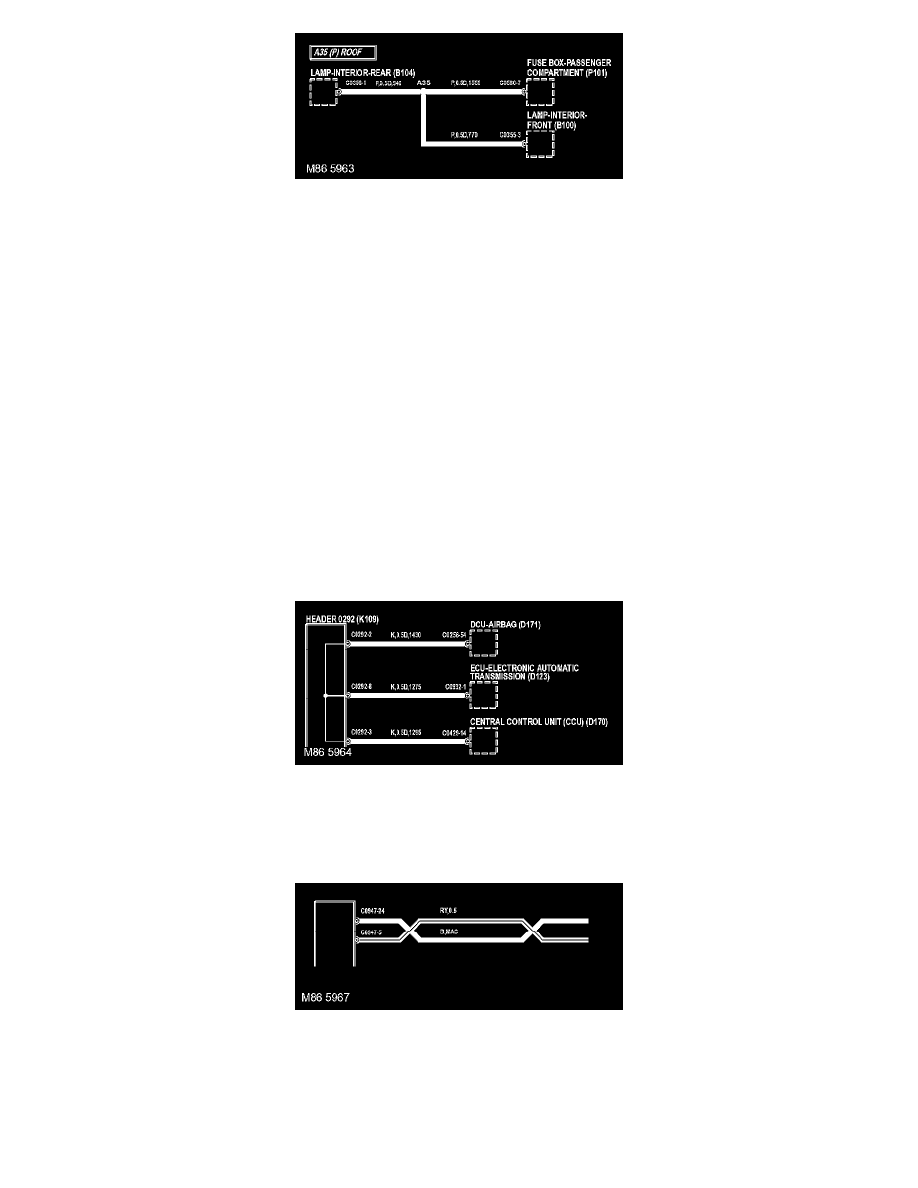 The fuse box details are followed by independent functionally specific circuits and then a splices and center taps section outlining the way in which
internal harness splices and center taps distribute power in the harnesses. This information should be used during diagnosis of electrical faults to check
for symptoms in associated circuits and narrow down the search area. 
Earth Distribution
The earth distribution section comprises a number of Headers and Splices circuits. These are used in a similar manner to those in Power Distribution; to
narrow the search area by checking for fault symptoms in associated circuits.
Splices and center taps
Header and splice tables present the joint(s) and wiring up to the first component. Splices are identified by a number with an alphabetical prefix and the
wire color. 
The splice information shown on individual system circuits is not complete. Always refer to the splices circuit for complete information on each
splice. 
Wire length (Power & Earth Distribution only)
The length of the wire is shown in millimeters. This can be used to locate internal harness splices; look for the shortest wire between the joint and
connector. For example, it can be seen that C0580-7 is 1555 mm from joint A35.
Connectors
Header joints are identified by their corresponding connector number with a numbered suffix to indicate the pin-out detail of the wire, i.e. C0292-1
identifies connector 292, pin number 1. Wire insulation color is identified in the normal way. Where wires have a predominant color with a secondary
color tracer, the main color is identified first, i.e. LGS - Light Green with a Slate tracer.
Line Types
This denotes the wires are a twisted pair.