< PREV PAGE
NEXT PAGE >
Range Rover (LP) V8-4.6L (2001)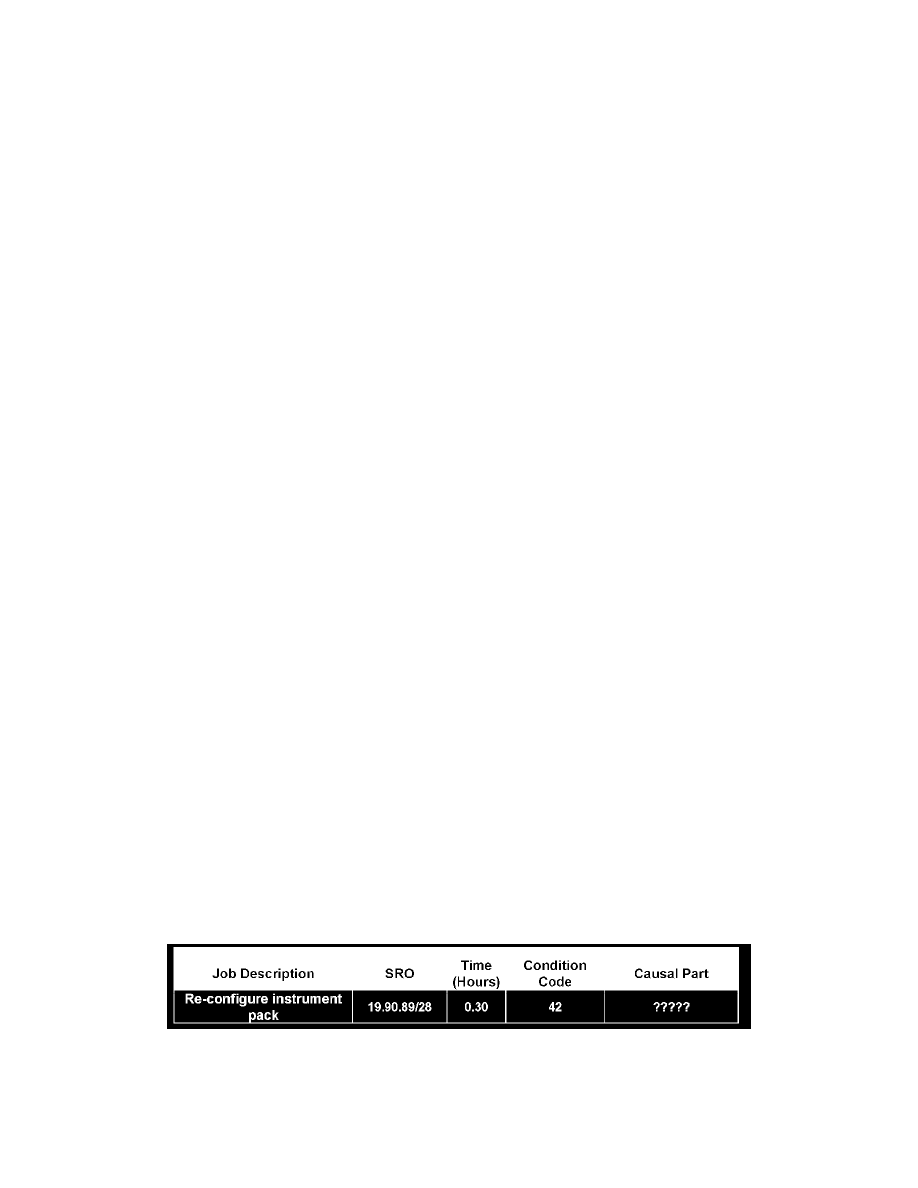 Instrument Panel Control Module: All Technical Service Bulletins
Instruments - Fuel Gauge Won't Rear FULL After Fill-Up
No:
86/16/03/NAS
Ref:
Issue:
1
Date:
12/05/03
Inaccurate Fuel Gauge Reading at "Full"
AFFECTED VEHICLE RANGE:
New Range Rover (LM)
up to 4A154473
NOTE:
A vehicle after the safe VIN 4A154473 that has had work performed using a TestBook/T4 disc before "Range Rover 10" may experience this
complaint also because older software can have been loaded.
Service Action B136 dealt with this issue for vehicles in Retailer inventory.
SITUATION:
FUEL GAUGE READS BELOW THE FULL MARK
The customer may complain that the fuel gauge does not indicate "full" when the vehicle has been filled with fuel. Vehicles within the above VIN range
may require a software update. An error within early instrument pack software causes an incorrect fuel gauge level reading when the fuel tank is actually
filled to capacity.
RESOLUTION:
PROGRAM INSTRUMENT PACK
Should a customer complain that the fuel gauge does not read correctly, re-configure the instrument pack following the procedure outlined below using
TestBook/T4 CD Range Rover 10.
PARTS INFORMATION:
None required
TOOL INFORMATION:
CAUTION:
Use only Range Rover TestBook/T4 disc version 10 or later to ensure that the fuel gauge calibration is set to have the gauge read to the full mark.
TestBook/T4 disc .."Range Rover 10" or later
AS400 WARRANTY CLAIMS (CANADA ONLY)
19.90.89/28
Time 0.30 hrs.
Re-configure Instrument pack
FAULT CODE: A
DDW WARRANTY CLAIMS:
DDW requires the use of causal part numbers. Labor only claims must show the causal part number with a quantity of zero.
Normal warranty policy and procedures apply. 
Material allowance is included in labor operation.
REPAIR PROCEDURE
< PREV PAGE
NEXT PAGE >