< PREV PAGE
NEXT PAGE >
RX 400h AWD V6-3.3L (3MZ-FE) Hybrid (2007)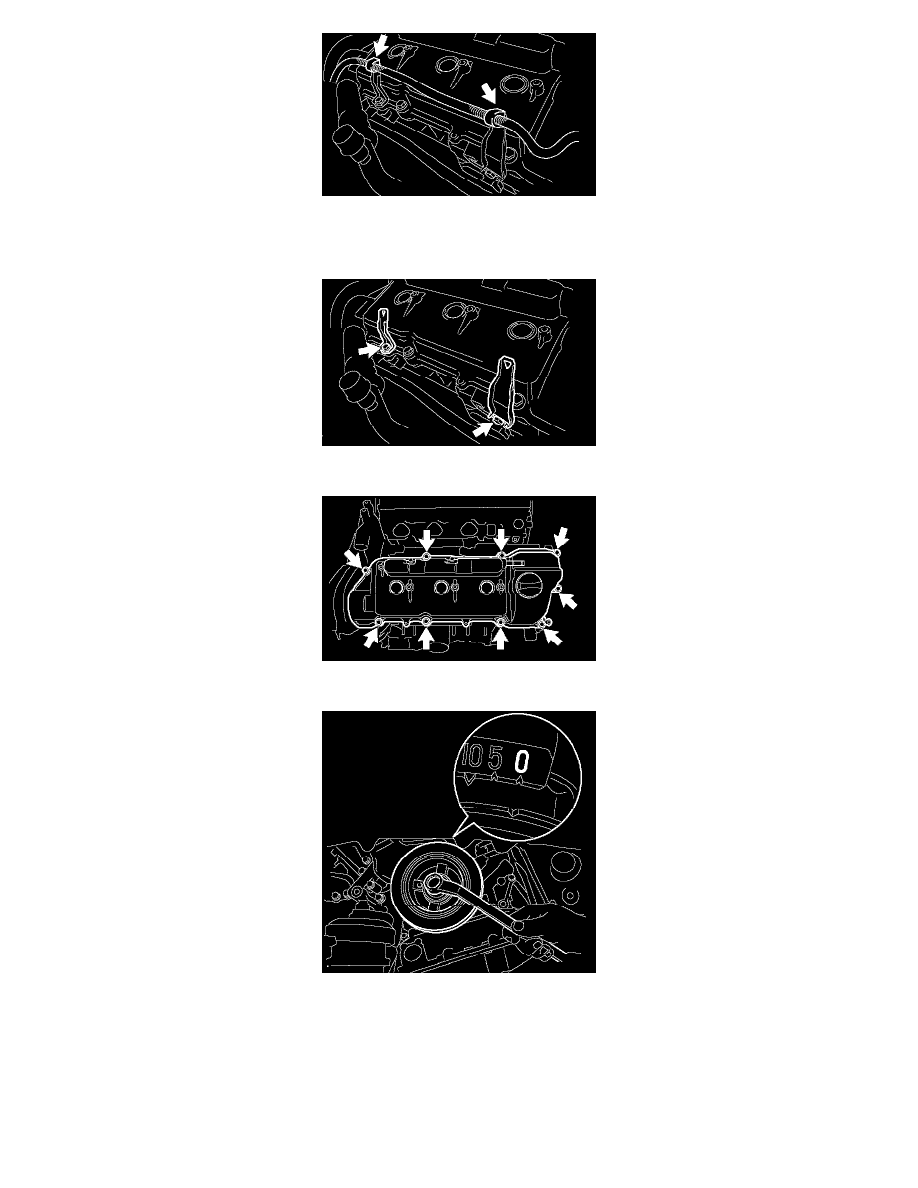 b. Remove the 2 engine wire harness clamps.
CAUTION:  Wear insulating gloves.
c. Remove the 2 bolts and 2 brackets.
d. Remove the 9 bolts and the cylinder head cover.
23. INSPECT VALVE CLEARANCE
a. Turn the crankshaft pulley, and align the timing notch with the timing mark 0 of the No. 1 timing belt cover.
b. Check that the valve lifters on the No. 1 cylinder (IN and EX) are both loose.
If not, turn the crankshaft 1 revolution (360°) and align the mark as above.
< PREV PAGE
NEXT PAGE >