< PREV PAGE
NEXT PAGE >
626 L4-2000 1970cc (1982)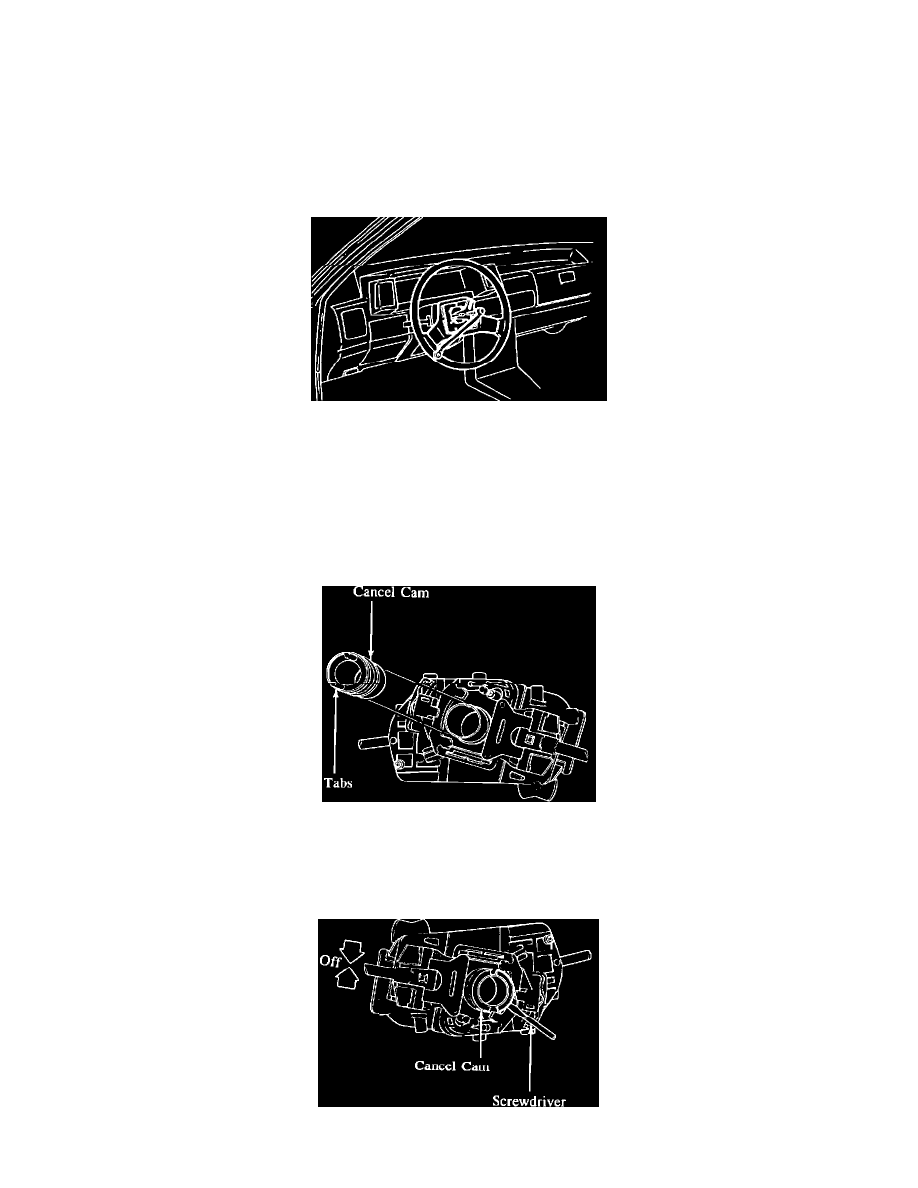 Turn Signal Switch: Customer Interest
Turn Signals - Do Not Cancel
Category       
Applicable Model/s                   
Subject
Bulletin No. 010/85
14
ALL MODELS
TURN SIGNAL SWITCH CANCEL CAM
Issued
1/22/85
Revised
DESCRIPTION
If the turn signal switch does not cancel, the most probable cause is a broken cancel cam. The cancel cam is available separately and can be replaced as
shown below.
Steering Wheel Puller
REPAIR PROCEDURE
1.
Put a mark on the steering wheel and steering shaft so that the steering wheel can be reinstalled in the same position.
2.
Remove the retaining nut for the steering wheel and remove the steering wheel with a steering wheel puller.
CAUTION: Do not strike the steering shaft with a hammer as this will damage the steering shaft.
Cancel Cam/Tabs
3.
Inspect the cancel cam. If the tabs are broken off the cancel cam, the combination switch can be repaired by replacing the cancel cam.
NOTE:
It is not necessary to remove the combination switch to replace the cancel cam.
Cancel Cam Removal And Inspection
< PREV PAGE
NEXT PAGE >