< PREV PAGE
NEXT PAGE >
B3000 DS Regular Cab 2WD V6-3.0L OHV (2002)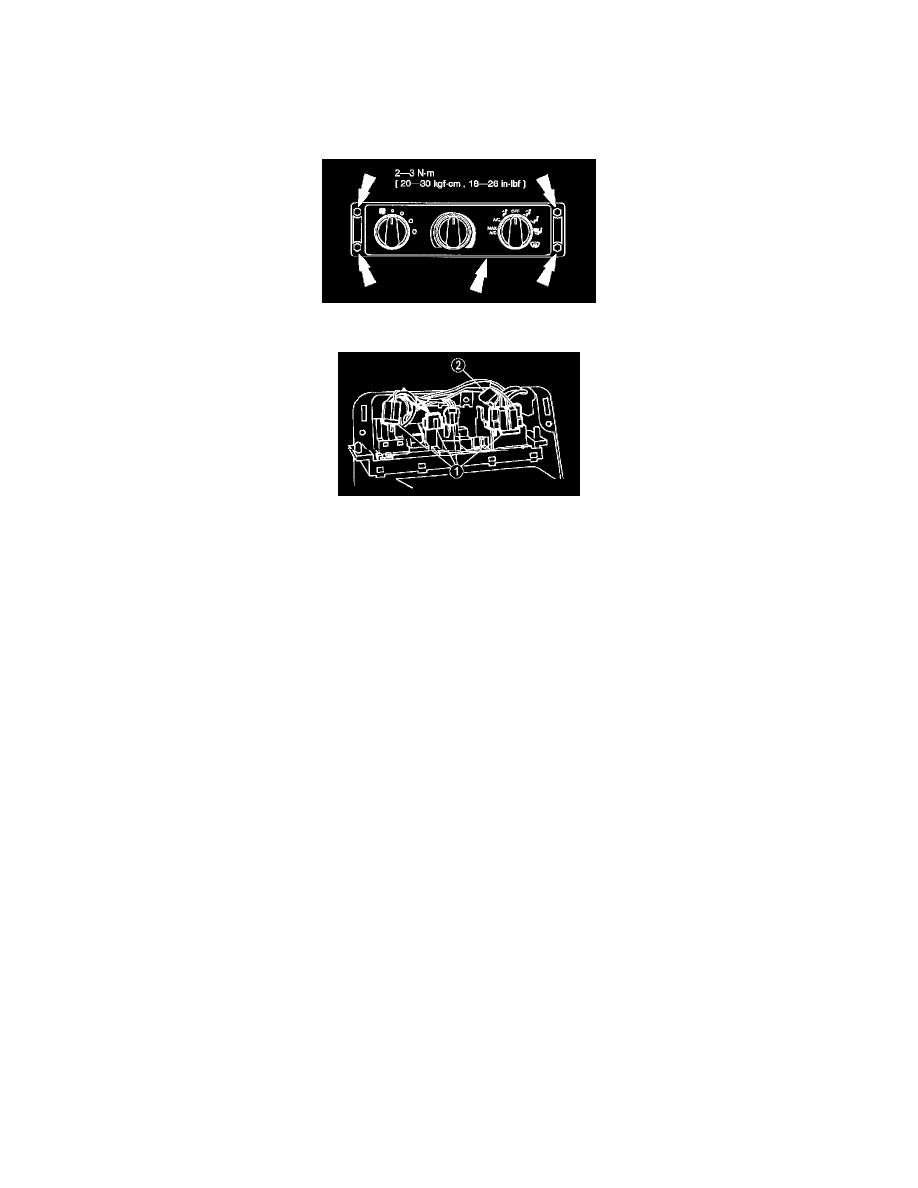 Control Module HVAC: Service and Repair
HEATER CONTROL UNIT REMOVAL/INSTALLATION
1. Rotate the temperature control knob to the full COOL position.
2. Remove the audio unit.
3. Remove the center instrument finish panel.
4. Remove the screws and remove the climate control assembly.
5. Disconnect the electrical connectors (1) and vacuum connector (2).
6. Pull and remove the temperature control knob.
7. Detach the temperature control switch from the climate control head with the temperature blend door control cable still attached.
-
Remove the screw.
-
Rotate the temperature control switch and detach from the control head.
NOTE:  If installing a new climate control assembly, the function selector switch and the blower motor switch must be transferred from the
old unit. See HEATER CONTROL SWITCH REMOVAL/INSTALLATION.
8. To Install, reverse the removal procedure.
< PREV PAGE
NEXT PAGE >