< PREV PAGE
NEXT PAGE >
B3000 SE Regular Cab 4WD V6-3.0L OHV (1998)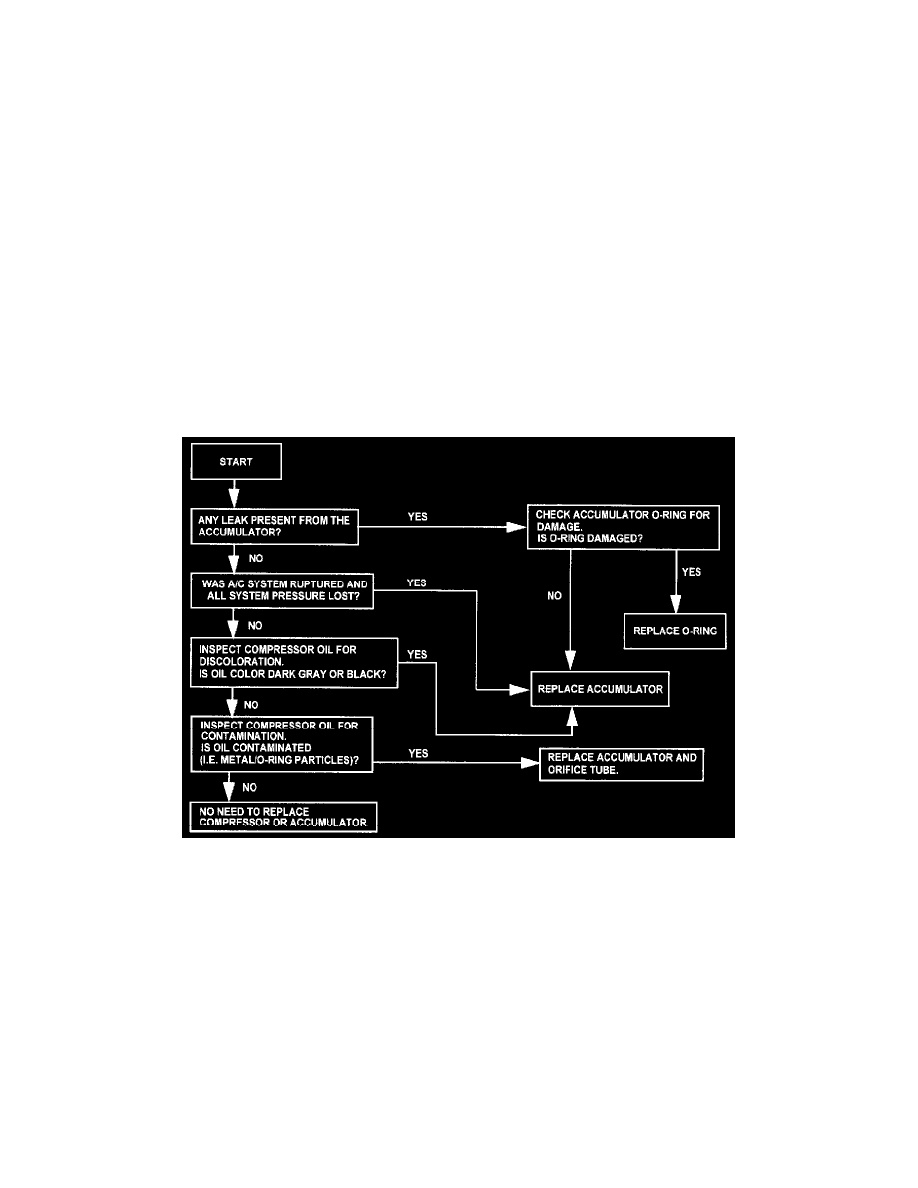 Accumulator HVAC: Technical Service Bulletins
A/C Accumulator - Replacement Criteria
Bulletin No. 003/00
Issued 02/07/00
Revised
Section
07
Applicable Model/s
1994-2000 B-Series
1998-2000 626
Subject
A/C ACCUMULATOR REPLACEMENT CRITERIA WHEN REPAIRING A/C SYSTEM
APPLICABLE MODEL(S)/VINS
All 1994-2000 B-Series
All 1998-2000 626
DESCRIPTION
The following flowchart is designed to assist dealers in determining when to replace the accumulator when repairing the A/C system.
When repairing the NC system, use the following flowchart to determine if the accumulator requires replacement.
Be sure to observe all warnings, cautions, and notes in the Workshop Manual.
Caution  Before charging, always evacuate the A/C system thoroughly to remove air and moisture according to Workshop Manual.
CONSUMER NOTICE: The information and instructions in this bulletin are intended for use by skilled technicians. Mazda technicians utilize the proper
tools/equipment and take training to correctly and safely maintain Mazda vehicles. These instructions should not be performed by "do-it-yourselfers."
consumers should not assume this bulletin applies to their vehicle or that their vehicle will develop the described concern. To determine if the
information applies, consumers should contact their nearest authorized Mazda dealership.
< PREV PAGE
NEXT PAGE >