< PREV PAGE
NEXT PAGE >
B3000 SE Regular Cab 4WD V6-3.0L OHV (1998)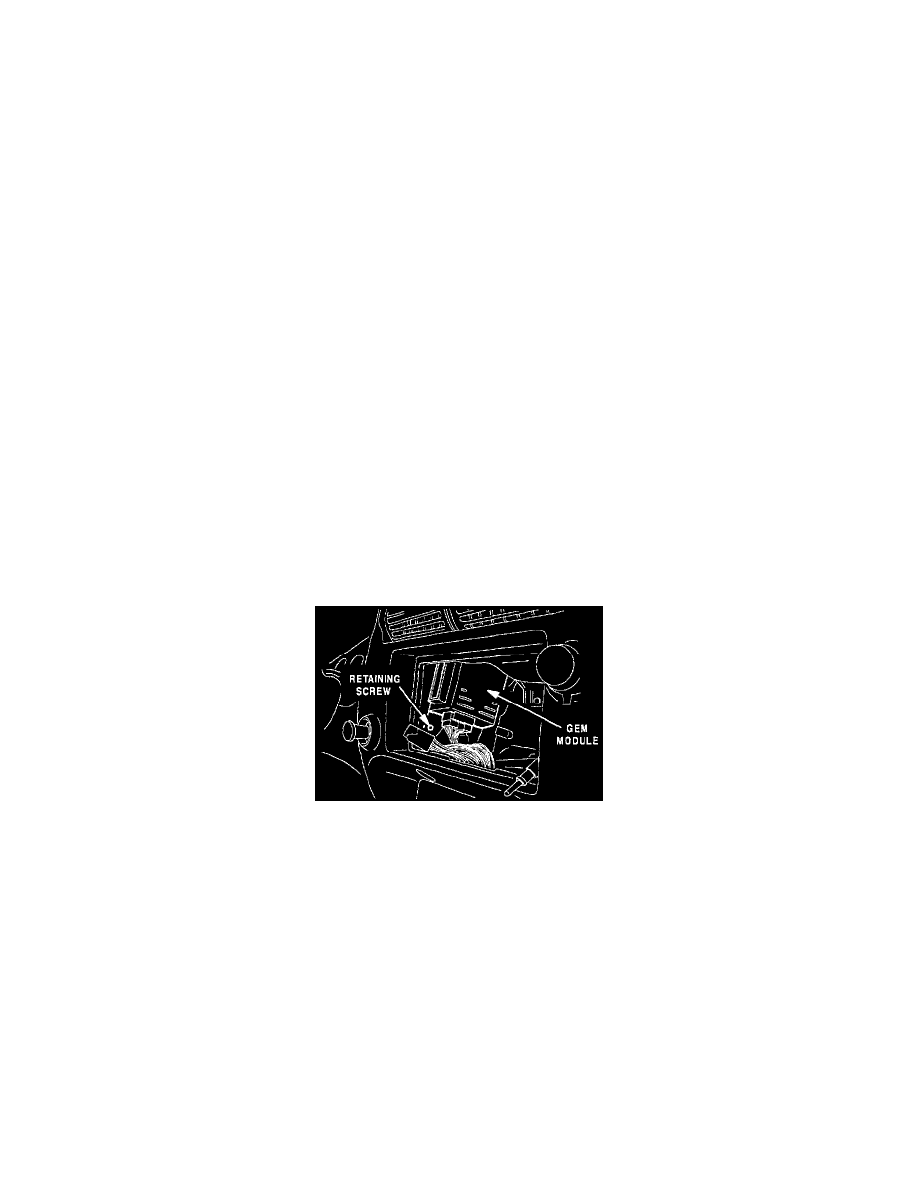 Power Window Control Module: All Technical Service Bulletins
Power Window - Travels 1 to 5 Inches In One Touch Mode
Bulletin No. 010/98
Issued 08/05/98
Revised
Category
T (09)
Applicable Model/s
1998 B-Series
Subject
POWER WINDOW ONLY TRAVELS 1" TO 5" IN ONE-TOUCH MODE
APPLICABLE MODEL(S)/VINS
All 1998 B-Series with manufacturer dates prior to 1/30/98.
DESCRIPTION
The power window only goes down 1" to 5" in the one-touch mode. This may be caused by the calibration of the GEM module. A modified GEM is
available to resolve this concern.
Customers complaining of this concern should have their vehicle inspected and repaired according to the following procedure.
1.
Verify customer complaint.
2.
Disconnect the negative battery cable.
3.
Remove radio according to the Workshop Manual.
4.
Locate GEM module located on the left side of the inner dash support area and remove the retaining screw.
5.
Slide GEM module down oft of retaining clips.
6.
Disconnect electrical connectors to GEM module.
7.
Install modified GEM module.
Tightening torque
1.6 - 2.0 Nm (9 - 18 in. lbs.)
8.
Perform steps 2 and 3 in reverse order.
9.
Use NGS tester with latest card, and reprogram module using the following steps:
A.
Connect NGS tester to vehicle.
B.
Select "B-Series Truck Special Function"
< PREV PAGE
NEXT PAGE >