< PREV PAGE
NEXT PAGE >
MPV 4WD V6-3.0L SOHC (1990)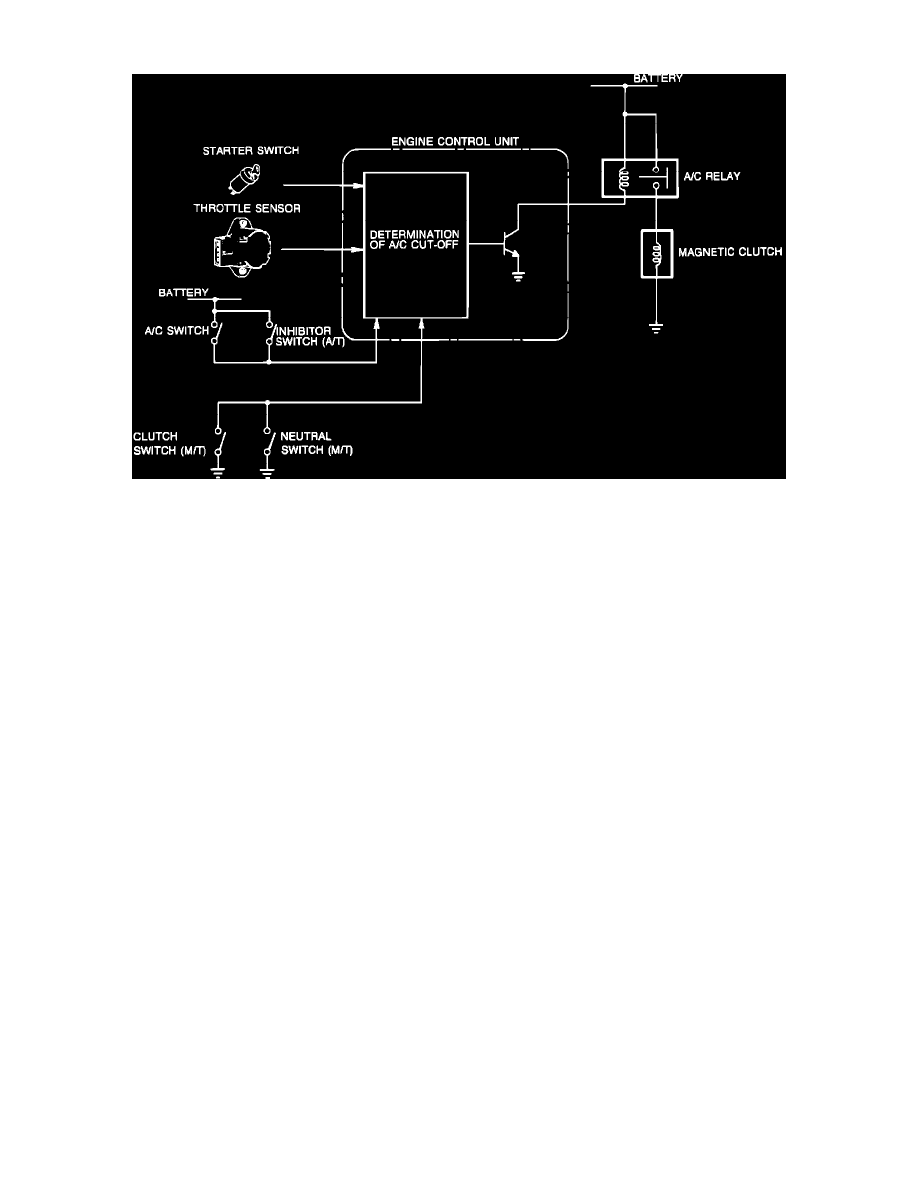 Air Conditioning Switch: Description and Operation
A/C Cut-Off System
In order to maintain good driveability with the air conditioning system in operation, the ECU will initiate A/C cut-off under certain driving conditions by
de-energizing the A/C clutch relay.  The system acts to improve idle smoothness just after starting and to maintain acceleration performance.
A/C cut-off operates for approximately 10 seconds after engine start with the A/C switch "ON."
On acceleration, A/C cut-off operates for approximately 5 seconds under these conditions:
1.
A/C switch "ON."
2.
Transmission in gear and clutch released (M/T).
3.
Transmission not in "P" or "N" range (A/T).
4.
Throttle opening angle more than 50° (more than half throttle).
When the A/C switch "ON" signal is received by the ECU, it signals the idle speed control (ISC) valve to increase the amount of bypass air, raising the
idle speed.  This ensures stable idling by compensating for extra engine load created by the A/C compressor.
The ECU energizes the A/C relay to engage the compressor clutch when it receives an "ON" signal from the A/C switch.  Concurrently, the ECU makes
adjustments to fuel injection quantity, idle speed and ignition timing to maintain smooth engine operation.
< PREV PAGE
NEXT PAGE >