< PREV PAGE
NEXT PAGE >
Navajo 2WD V6-4.0L OHV (1992)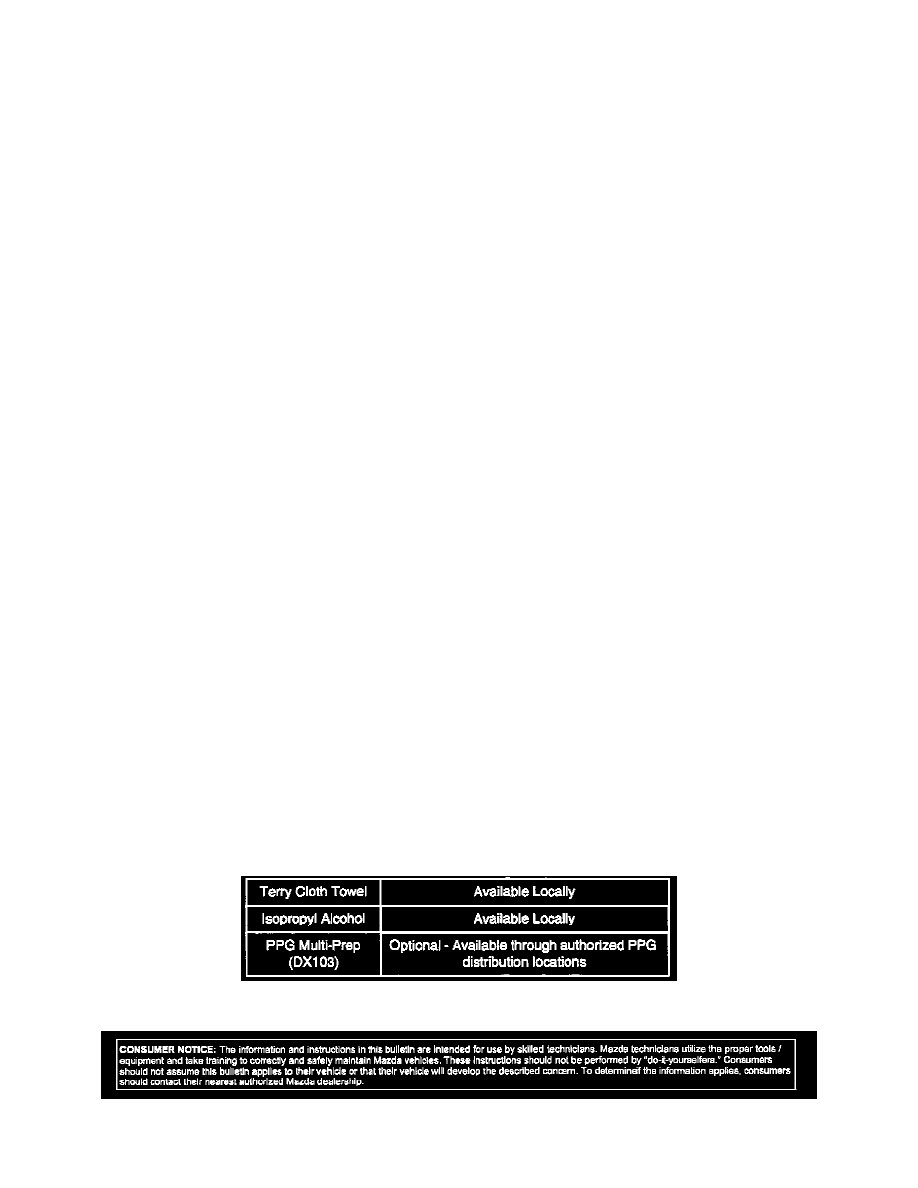 Bumper: Technical Service Bulletins
Bumper - Painting Preparation
Bulletin No.: 020/97
Issued: 10/23/97
Revised:
Category
S
Applicable Model/s
1989 to 1988 All Models
Subject:
PRE-PAINTING PREPARATION FOR FRONT AND REAR BUMPERS
NOTE: 
This bulletin replaces the previously issued bulletin (Cat. S 031/95).
APPLICABLE MODELS/VINS 
All 1989 - 98 model vehicles
DESCRIPTION
Prepare replacement bumpers for painting according to the instructions in this bulletin.
NOTE: 
Service Managers are requested to distribute these instructions to bodyshop personnel.
PREPARATION PROCEDURE
1.
Soak a terry cloth towel in isopropyl alcohol.
CAUTION: 
Grease / Wax remover that contains "Naptha" based solvent (ex. PPG DX-330) may remove the bumper's factory primer. If this occurs, the bumper
will require primer application prior to painting.
2.
Clean the entire surface with the alcohol soaked towel.
3.
Allow bumper to air dry.
NOTE: 
The bumper must be completely dry before painting.
4.
Remove any lint threads remaining on the bumper with compressed air.
5.
Paint the bumper according to the paint manufacturer's instructions.
NOTE: 
Bodyshops using other paint manufacturers should follow their bumper painting procedures.
SUPPLIES REQUIRED
Disclaimer
< PREV PAGE
NEXT PAGE >