< PREV PAGE
NEXT PAGE >
Navajo 2WD V6-4.0L OHV (1992)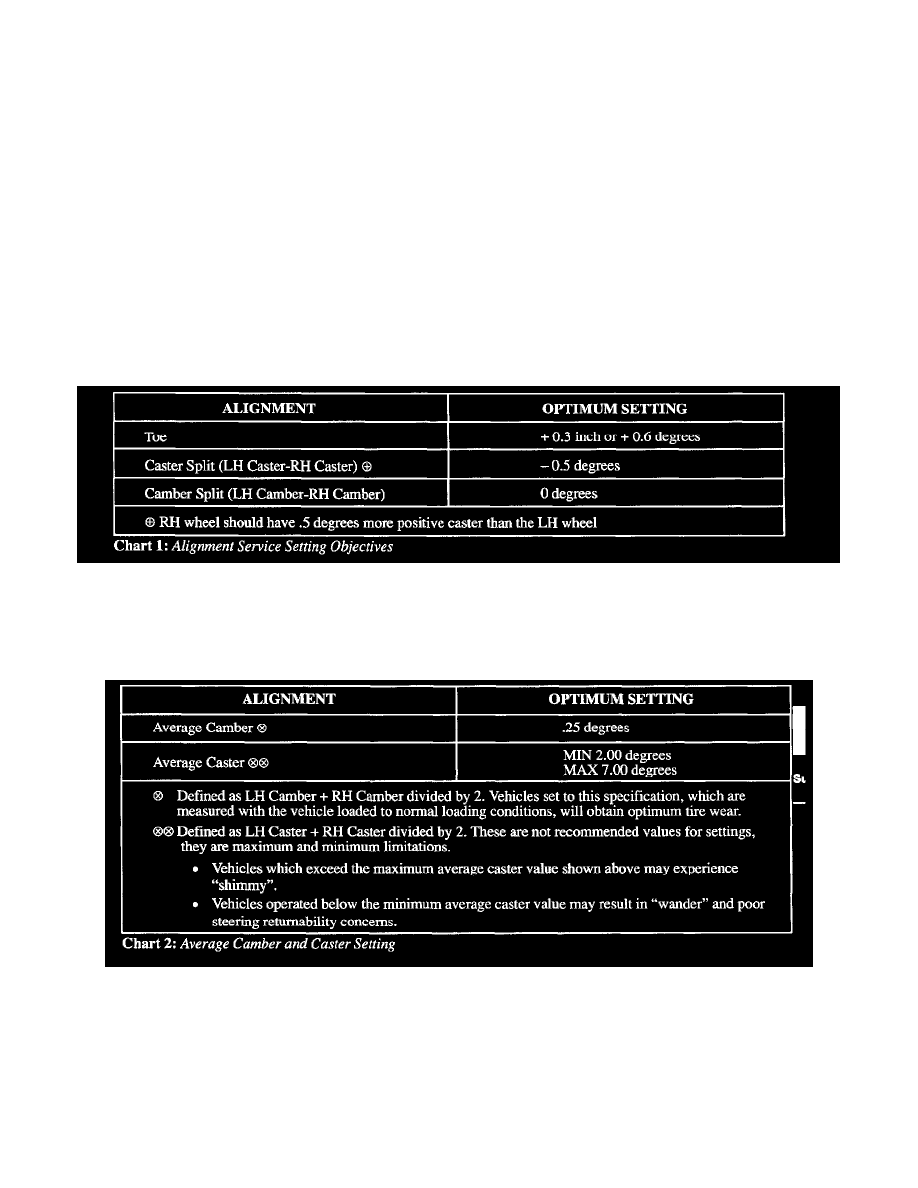 Alignment: Technical Service Bulletins
Steering/Suspension - Alignment Settings
Bulletin No.: 001/93
Issued: 2/5/93
Revised:
Category
R
Applicable Model/s
1991-92 Navajo
Subject
ALIGNMENT SETTINGS
NOTE:
This bulletin supercedes Service Bulletin # 013/92, Cat. R, issued 11/30/92.
DESCRIPTION
This bulletin provides optimum alignment settings for use when normal setting ranges do not correct a drift problem on Navajo vehicles. Chart 1.
INSPECTION & REPAIR PROCEDURE
If the diagnostics in the Workshop Manual suggest that a front end alignment is needed, use the parts and specifications listed in this bulletin.
Chart 2 shows normal operating ranges for nominal caster and camber. if the caster and camber are within the range specified in the chart but a vehicle
drift is still noticed, adjust the caster and camber side to side split to the values specified in Chart 1. if the vehicle is not within the specified caster range
shown in Chart 2, the average caster should be set within the listed average caster range.
< PREV PAGE
NEXT PAGE >