< PREV PAGE
NEXT PAGE >
Navajo 2WD V6-4.0L OHV (1992)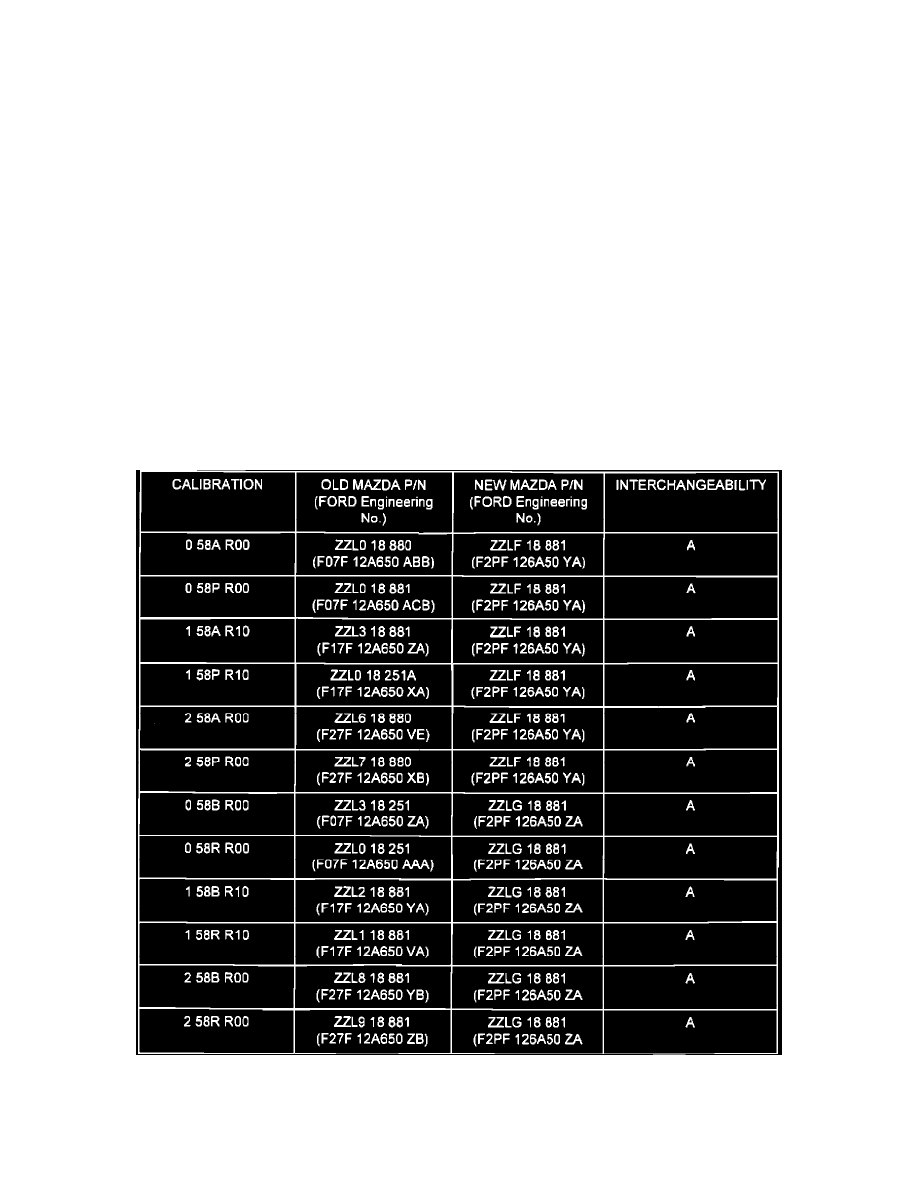 Engine Control Module: Customer Interest
Exhaust - Sulfur Odor
Bulletin No.: 007/94
Issued: 6/21/94
Revised:
Category
F
Applicable Models
1991-92 Navajo
Subject
4.0 LITER SULFUR ODOR
APPLICABLE MODELS/VINS 
1991-92 Navajo vehicles with a 4.0 liter engine and automatic transmissions
DESCRIPTION 
Exhaust sulfur odor may be present during various driving conditions. This may be caused by the operating parameters of the EEC processor or catalytic
converter. Follow the instructions in this bulletin to determine which part is the cause of the odor.
REPAIR PROCEDURE
1.
Perform the diagnostic procedures described in Powertrain Management/Computers and Control Systems.
2.
Verify the part number of the EEC processor. If the processor has not been updated, install a new processor. Refer to the table for applicable
processors. If the processor has been updated, replace the catalytic converter.
NOTE:
The BAP sensor is not required with the new powertrain control module but may remain connected without interference.
< PREV PAGE
NEXT PAGE >