< PREV PAGE
NEXT PAGE >
Navajo 2WD V6-4.0L OHV (1992)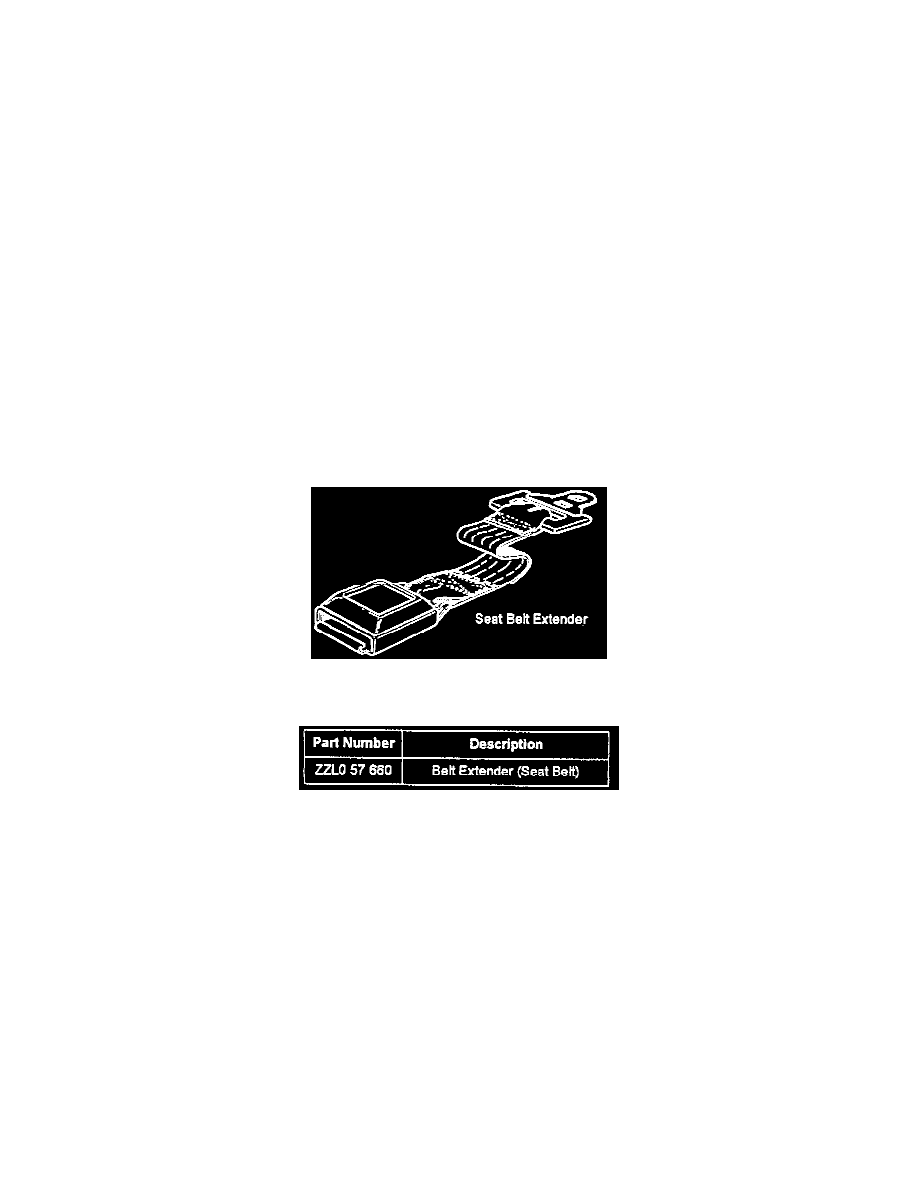 Seat Belt: All Technical Service Bulletins
Seat Belts - Will Not Reach Fully Across Occupants Lap
Bulletin No.: 038/94
Issued: 11/16/94
Revised:
Category: 
S
Applicable Model/s
1991-94 Navajo
1994-95 B-Series
Subject:
BELT EXTENDER FOR SEAT BELTS
This bulletin supersedes the previously issued bulletin (Cat. S, # 032/92. Issued 6/12/92). Make a reference note in the 1992 Service Bulletin Book
regarding the supersession.
APPLICABLE MODELS
All 1991 - 94 Navajo Vehicles
All 1994 - 95 B-Series Vehicles
DESCRIPTION
A fully extended seat belt that can not reach across the lap of a vehicle occupant, can be lengthened approximately 8 inches (203 mm) by using a seat
belt extender. The seat belt extender is available through the Parts Department.
PARTS INFORMATION
NOTE:
This is not a warrantable item
< PREV PAGE
NEXT PAGE >