< PREV PAGE
NEXT PAGE >
Navajo 2WD V6-4.0L OHV (1992)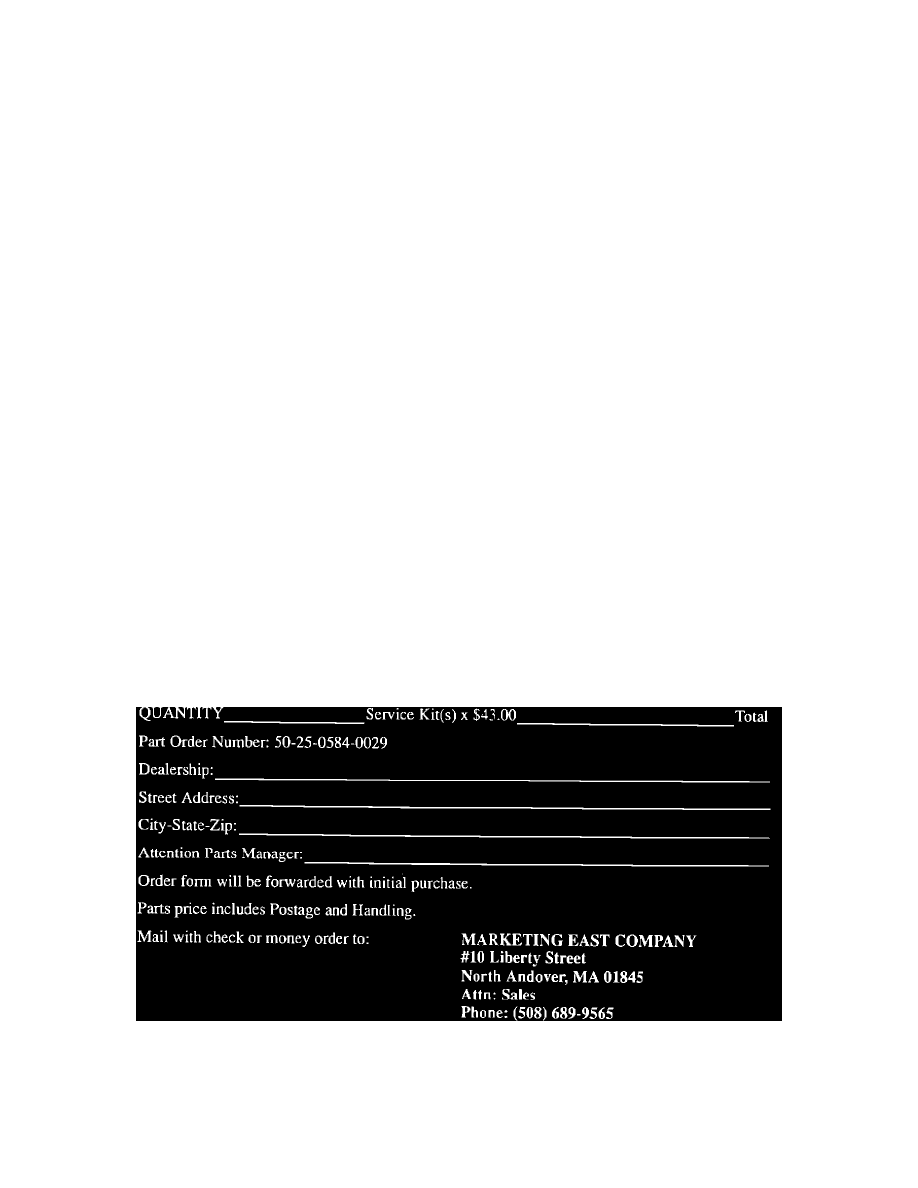 Rear Defogger: All Technical Service Bulletins
Rear Defogger - Inoperative
Bulletin No.
015/92
Issued
8/7/92
Revised
Category
T
Applicable Model/s
1991-'92 Navajo
Subject
REAR DEFOGGER INOPERATIVE
DESCRIPTION
A rear defogger that does not work may be caused by bond separation at the pigtail terminal/window surface connector or by broken grid lines.
If it is determined that the pigtail connector or grid lines are damaged and causing the problem, a kit is now available to repair these components. Refer
to Section S of the Workshop Manual for troubleshooting procedures.
The repair kit consists of five individual window kits each containing the following pieces:
-
One epoxy adhesive bi-pack
-
One application stick
-
One grid line mask
-
One set of application instructions
The repair kit is available from:
Marketing East Company 
10 Liberty Street 
North Andover, Massachusetts 01845
To order, fill out and mail the order form or call (508) 689-9565 and a kit will be forwarded C.O.D.
< PREV PAGE
NEXT PAGE >