< PREV PAGE
NEXT PAGE >
Protege ES L4-2.0L DOHC (2001)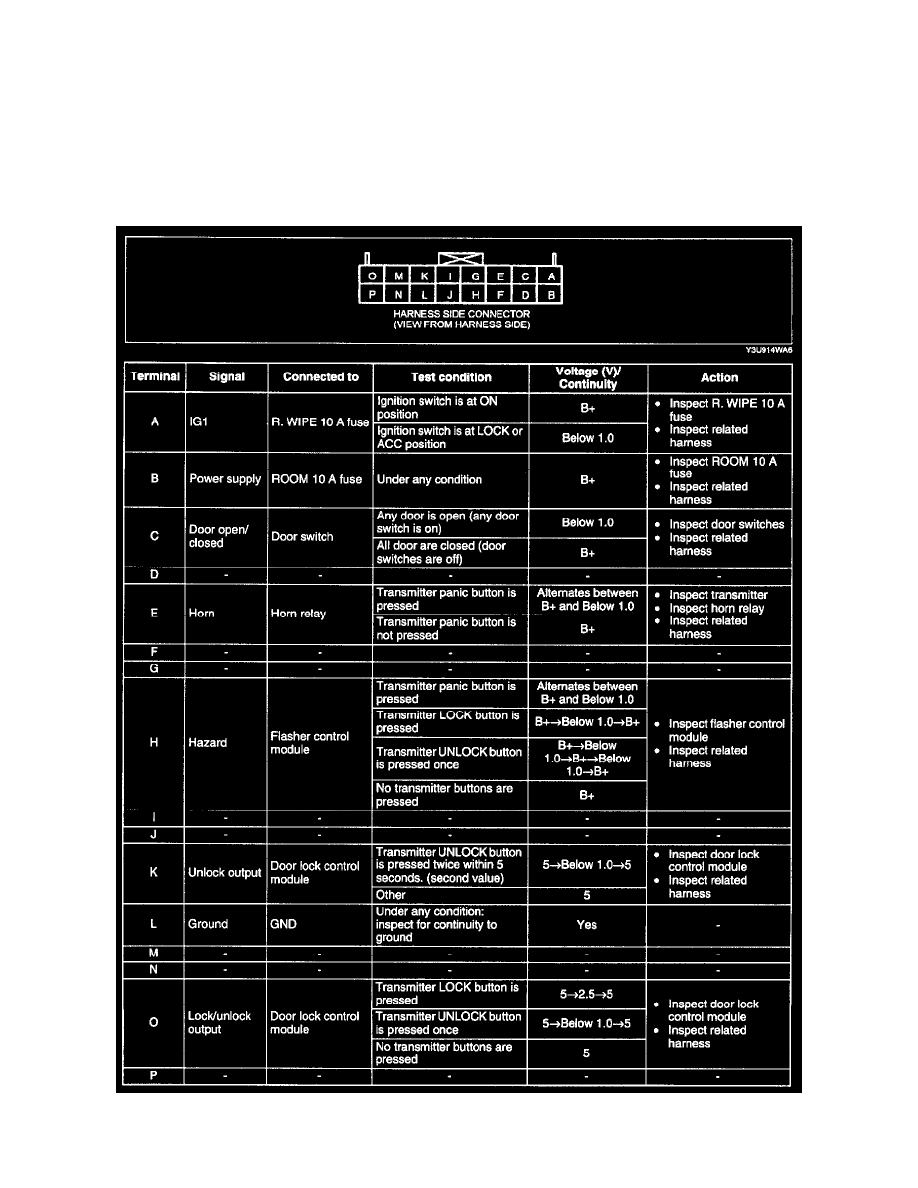 Keyless Entry Module: Testing and Inspection
INSPECTION
1. Pull out the keyless control module with the connector connected.
2. Measure the voltage at the keyless control module terminals (other than terminal L) as indicated below. If not as specified, inspect the parts listed
under "Action."
3. Disconnect the negative battery cable.
4. Disconnect the keyless control module connector and inspect for continuity between terminal L and bracket.
5. Inspect for continuity at terminal L as indicated below.
6. If the parts and wiring harnesses are okay but the system still does not work properly, perform the troubleshooting.
Terminal A - F
< PREV PAGE
NEXT PAGE >