< PREV PAGE
NEXT PAGE >
CL 55 AMG (215.374) V8-5.5L SC (113.991) (2004)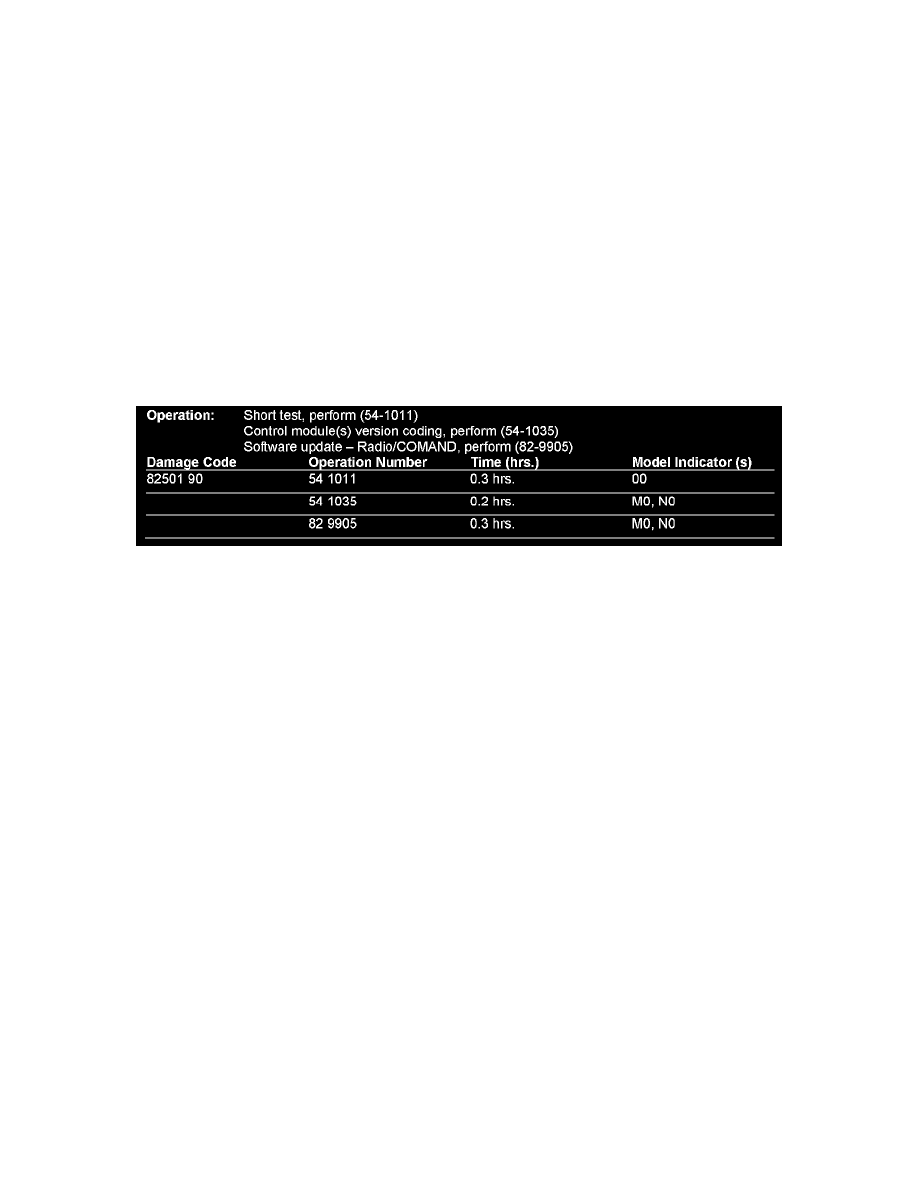 i.
If newer software is found for COMAND, then prompt will instruct to load SDflash Telematics CD into COMAND's CD drive
j.
Follow prompts from SDS
k.
Clear fault memory after successful programming
L.
Disconnect SDS
m.
Allow MOST Ring to shut down by turning engine OFF and sit for 120 seconds.
After updating the COMAND, please check the software status version by following the procedure outlined in Step 1: Check software version of
COMAND. The software status should now be 17/04.
Note:
After completed software update, COMAND may not show "Diagnosis" and in order to check software version it may be necessary enter the
"Audio, video, navigation and Telematics" menu and select COMAND again. Otherwise, STAR DIAGNOSIS might report
COMMUNICATION ERROR".
Note:
The following allowable labor operations should be used when submitting a warranty claim for this repair.
In Case of Warranty, use the table.
< PREV PAGE
NEXT PAGE >