< PREV PAGE
NEXT PAGE >
CLK 350 Cabriolet (209.456) V6-3.5L (272.960) (2006)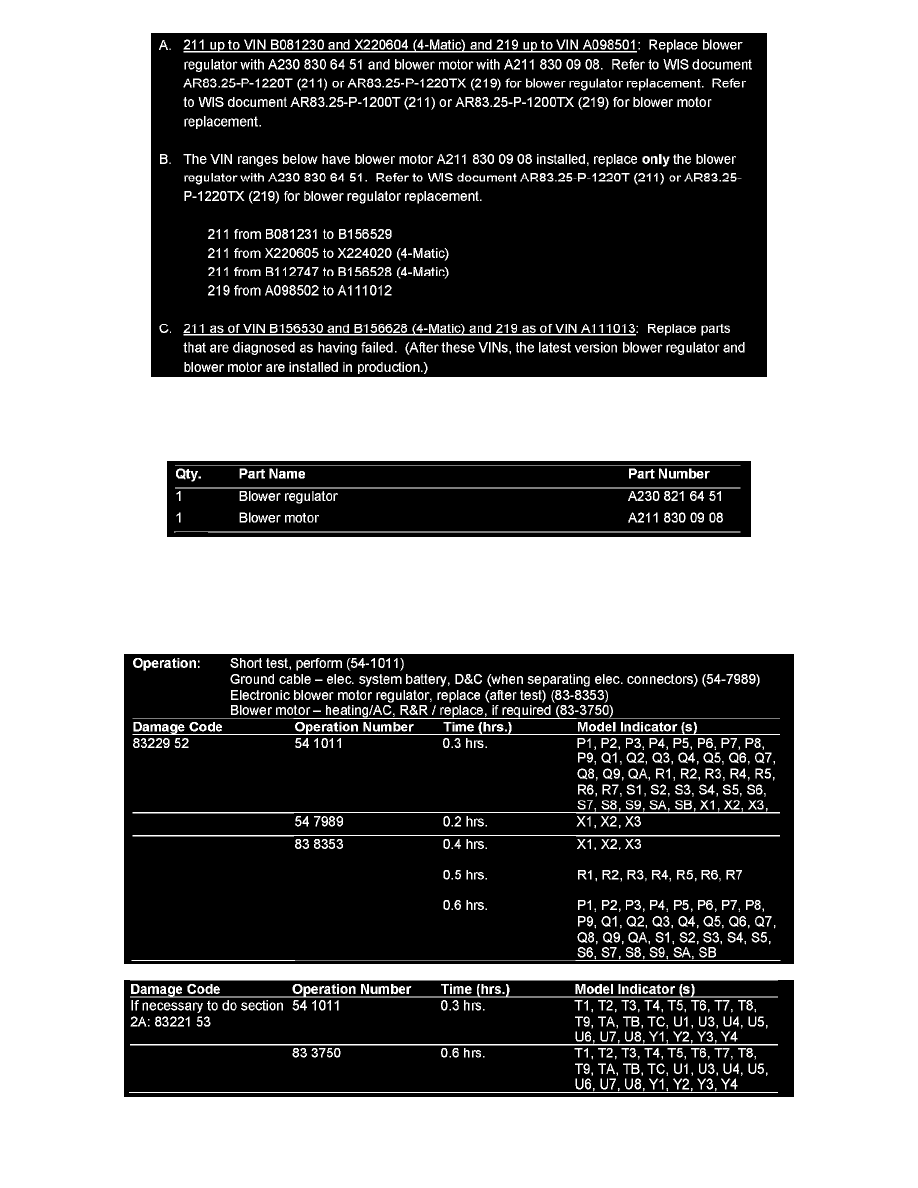 2.
Additional procedures for 211 and 219 are shown above.
3.
Following replacement, verify correct operation of the heater blower.
Parts Information 
Note:
The following allowable labor operations should be used when submitting a warranty claim for this repair. This information has been generated on
September 28, 2007. Please refer to Netstar --> Star TekInfo --> Star Time for the most current labor time allowance.
In Case of Warranty, use the table.
< PREV PAGE
NEXT PAGE >