< PREV PAGE
NEXT PAGE >
CLK 55 AMG (208.374) V8-5.5L (113.984) (2001)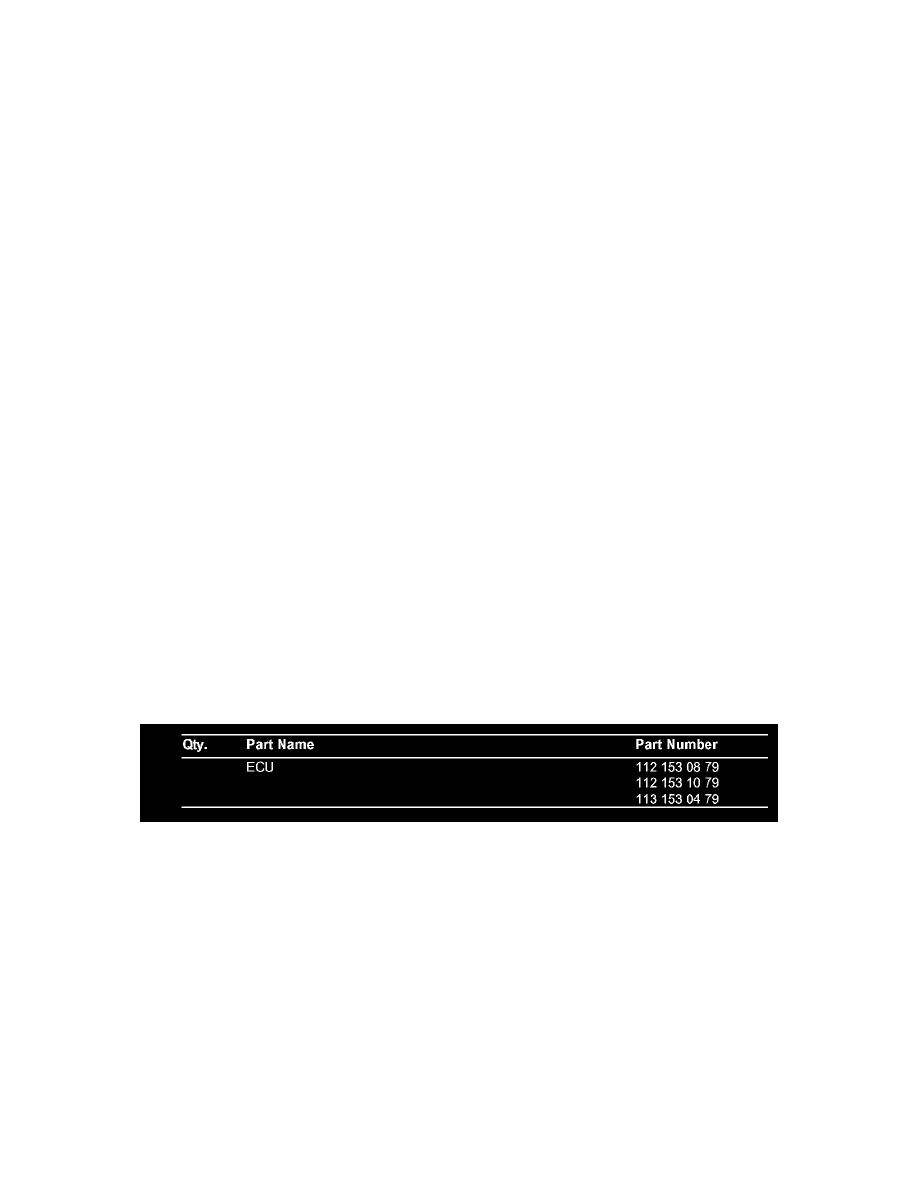 Engine Control Module: Customer Interest
Engine Controls - Rough Idle After Coming to a Stop
Date: August 21, 2001
Order No.: P-B-07.65/14
Supersedes:
Group: 07
SUBJECT:
Model Year 2001 - All Models with ME 2.8 Injection System (M112/113 Engine) - Except 
M-Class and AMG
If you encounter instances of rough idle or hesitation after coming to a stop at engine operating temperature, the engine control unit (ME-SFI) may be
causing the engine to run lean. This includes engine control module part numbers (see below) installed in the following models during production (phase
in) from December 2000 to end of May 2001 (phase out): C-Class, E-Class, S430/500, CL500, SLK320 and CLK320/430.
To resolve, please install an updated ME2.8 engine control module as follows:
Affected ECU Part No.
Replaced by Updated ECU Part No.
112 153 0079
112 153 0879 for M112 (C-Class, E/S320 2 & 4WD, CLK320)
112 153 0179
112 153 1079 for M112 in SLK32O
113 153 0079
113 153 0479 for M113 (E430, S430/500, CL500, CLK430)
Note:
Before an updated ECU is installed, ensure that all engine related systems are within specification. This software update will not compensate for any
system malfunction.
Version codes have not changed, therefore use the version code from the old ECU. Parts are available through the PDCs.
Service Engineering
HHdg
8-21-01
Parts Information
< PREV PAGE
NEXT PAGE >