< PREV PAGE
NEXT PAGE >
CLK 55 AMG (208.374) V8-5.5L (113.984) (2001)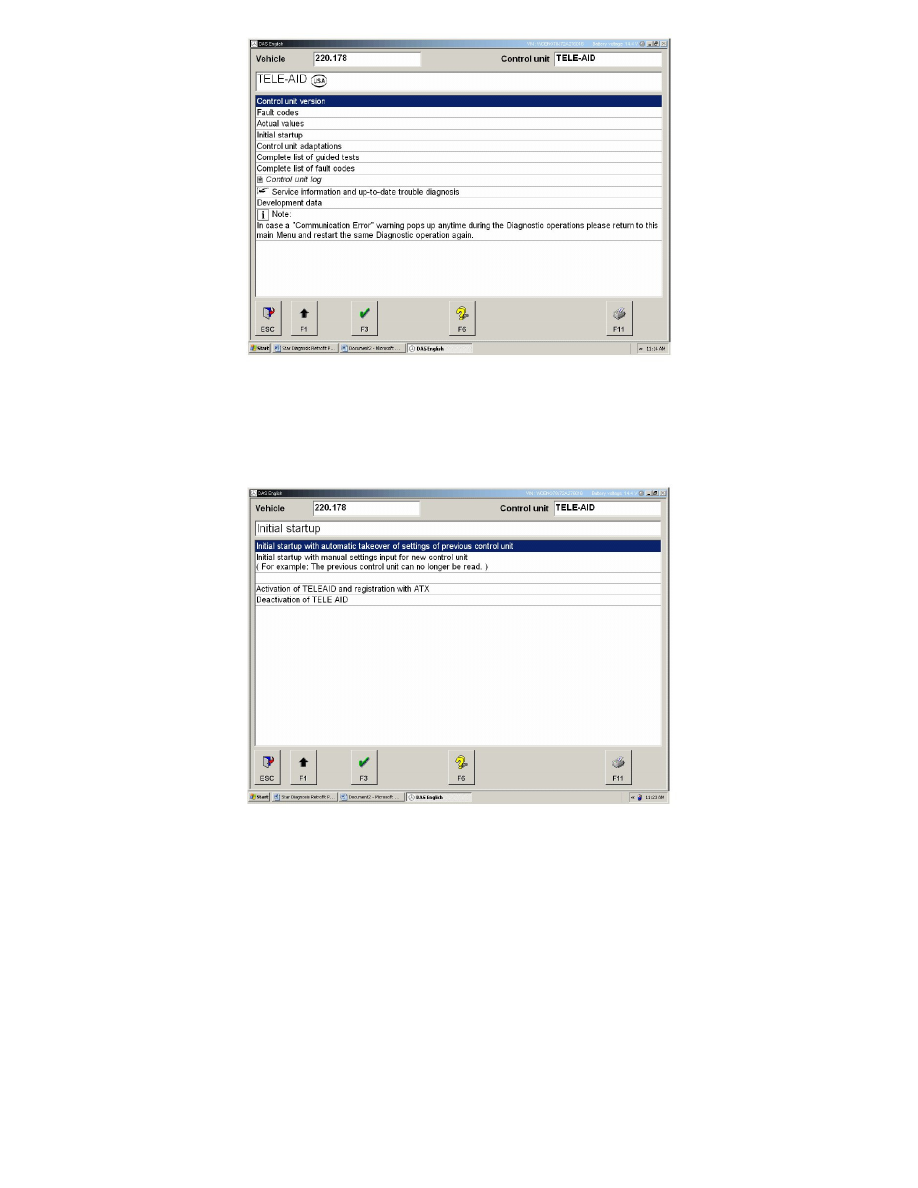 Select "Control unit version" and check the part number of the existing Tele Aid to decide whether the Tele Aid is fit for retrofitting from the table in the
section "Tele Aid universe and scope of retrofit".
If fit for retrofit then select Initial Start-up menu to start the retrofit process. The Initial Start-up menu has the menu items for the automatic and manual
retrofit processes.
The first two items of the menu support any replacement from an analog to a digital unit or from a digital to a digital unit (if the installed digital unit is
defective).
The other two menu items support the activation and deactivation of the digital units.
Initial Start-up with Manual Settings input for New Control Unit.
This menu item of the Initial start-up is selected in case it is needed to manually version code the digital unit. Please refer to appropriate Vehicle Model
Retrofit documents to see the procedure to "Unplug Analog unit" and then to "Plug Digital Unit". Please write down the ESN number of the analog unit
from the label of the unit or through DAS before removal of the analog unit.
Select the manual settings input option in the initial start-up menu and the DAS tool guides for the manual retrofit process as in the following screen
shots.
< PREV PAGE
NEXT PAGE >