< PREV PAGE
NEXT PAGE >
CLK 55 AMG (208.374) V8-5.5L (113.984) (2001)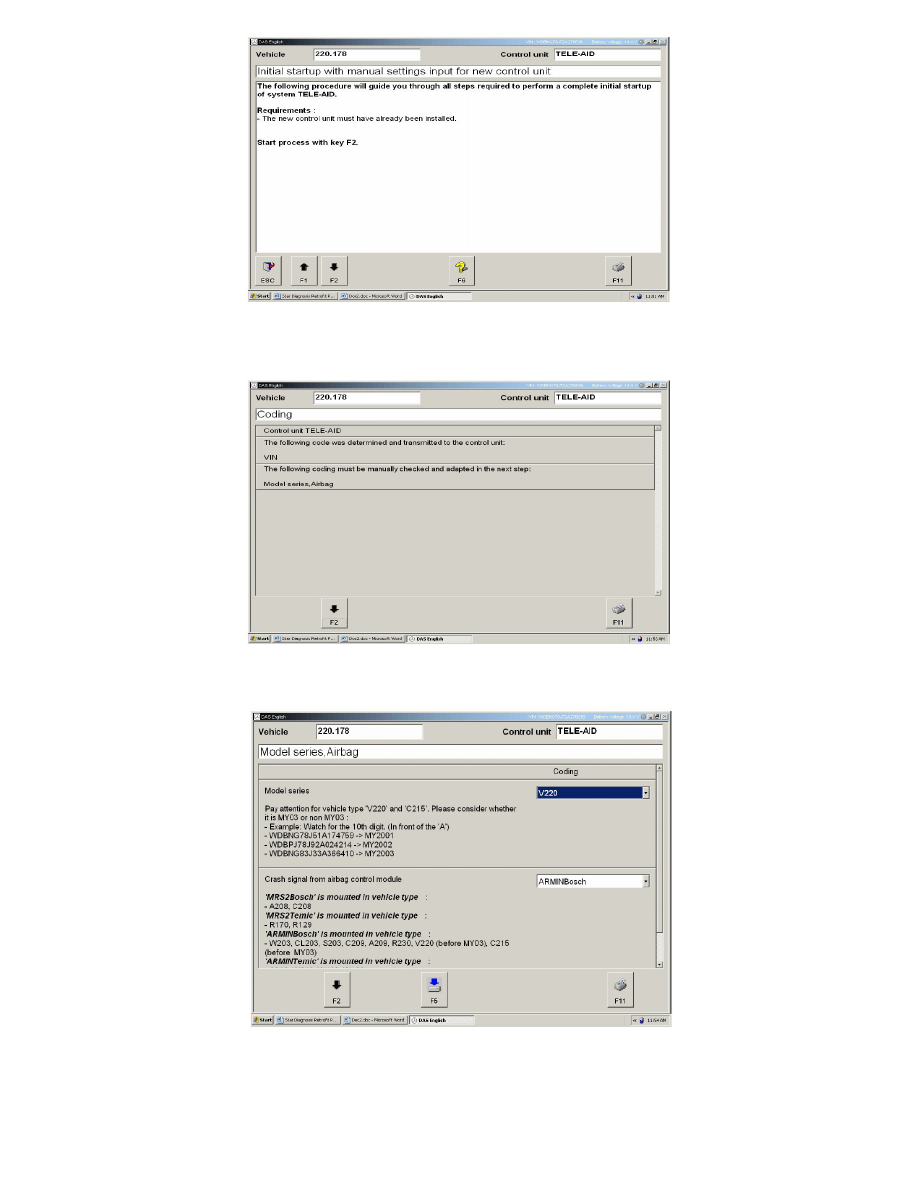 On the pressing of the F2 button, the VIN number is programmed into the unit automatically and then the following screen appears for manually
programming the Model Series and the airbag
On the pressing of the F2 button, it leads to a screen where the Model Series and the corresponding airbag can be selected.
For selection of airbag please refer the text on the left of the airbag pull down menu where the airbag installed in each Model Series is listed. On the
pressing of the F5 button, the model series and the airbag are programmed into the unit. In the case of CP Digital in addition to the Model Series and
airbag, the system configuration for the CTEL Portable Holder also needs to be set. Following this, the DAS tool asks questions whether the customer is
an existing subscriber or a new subscriber.
* NOTE:
< PREV PAGE
NEXT PAGE >