< PREV PAGE
NEXT PAGE >
CLK 55 AMG (208.374) V8-5.5L (113.984) (2001)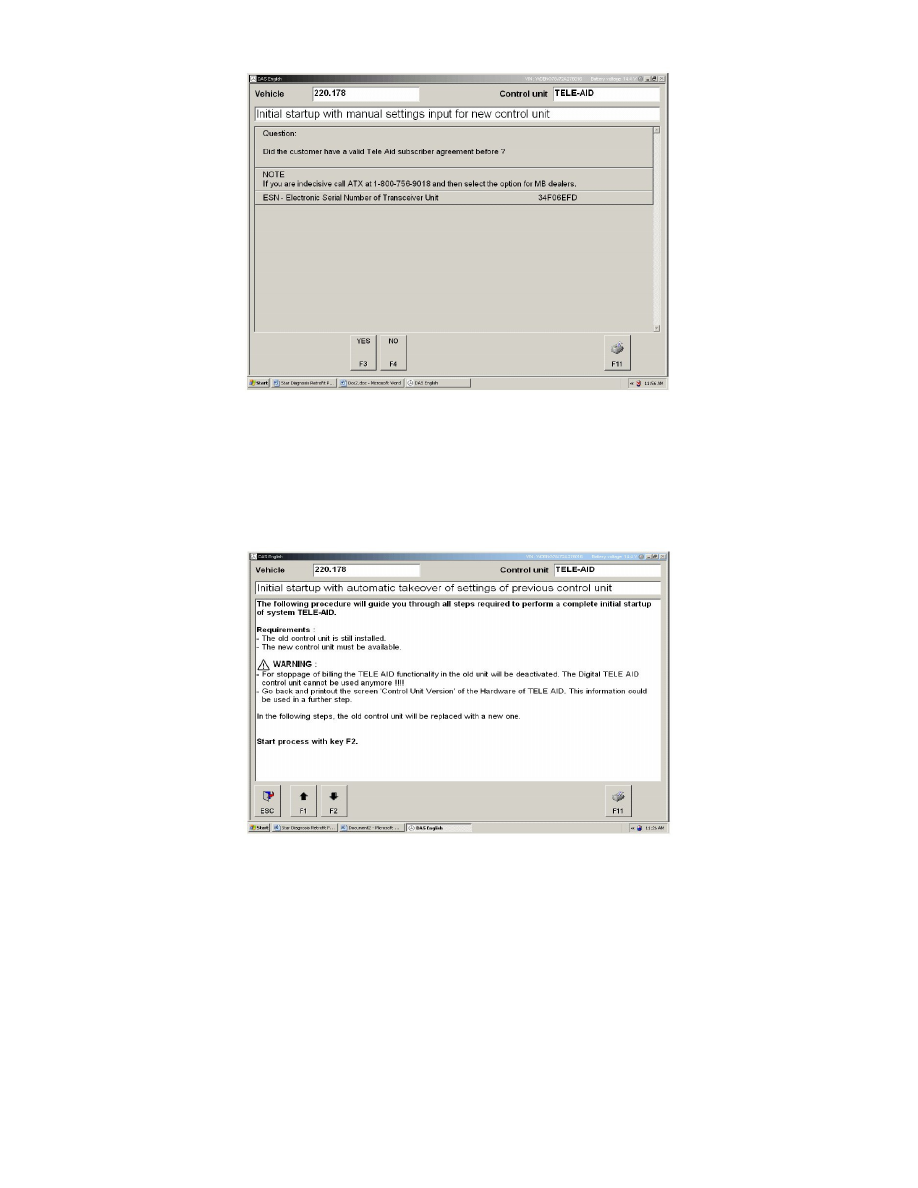 The process automatically sets the volume at level five. Adjust standard volume settings any time via path: TeleAid > Control Unit Adaptations.*
Depending on the answers, it guides to the appropriate registration procedure and activation process with the service provider. Go to the section
"Registration Procedure and Activation Process" of this document to see details on this.
Initial Start-up with Automatic Take over of settings from previous control unit:
This menu item of the initial start-up is selected in case the settings in the original unit have to be taken over to the new unit automatically. Select this
option in the initial start up menu and the DAS tool guides automatically for the retrofit process as in the following screen shots.
< PREV PAGE
NEXT PAGE >