< PREV PAGE
NEXT PAGE >
CLK 55 AMG (208.374) V8-5.5L (113.984) (2001)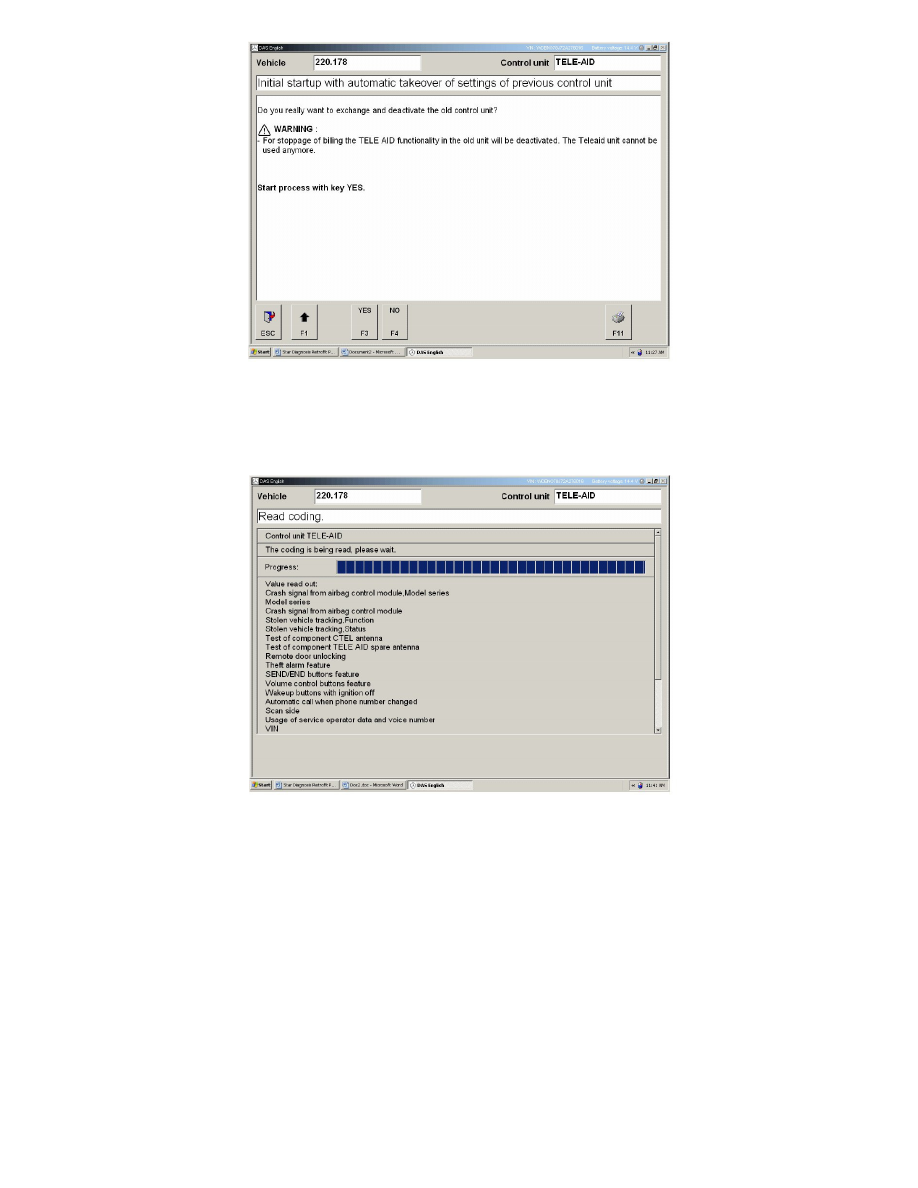 Reading of Settings from Analog Unit:
Upon starting the process of automatic takeover, the settings in the analog unit are read. The next screen shot shows the case of an analog replaced with
digital. In digital to digital replacement only a few parameters are read.
After the reading of the settings, the DAS tool instructs to do the physical replacement of the analog unit with the digital unit. Please refer to appropriate
Retrofit Vehicle Model documents.
< PREV PAGE
NEXT PAGE >