< PREV PAGE
NEXT PAGE >
CLK 55 AMG (208.374) V8-5.5L (113.984) (2001)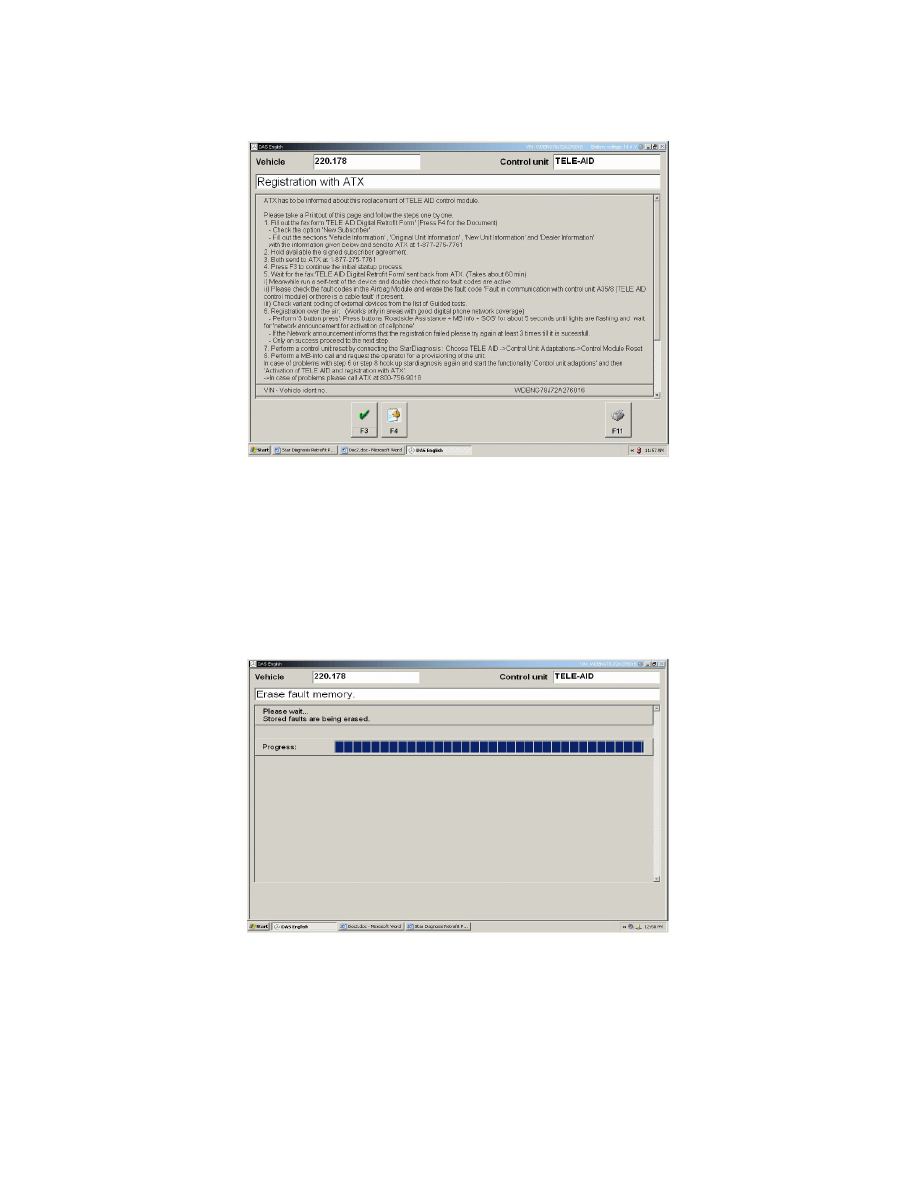 next section.
Registration Procedure and Activation Process:
This process starts after the programming of the Model Series and the airbag either automatically or manually.
The "Registration with ATX" screen contains the set of the steps to be followed for registration and activation of the digital unit. Please take a printout of
this screen and then take a printout of the "TELE AID Digital Retrofit Form" by pressing F4. After taking these printouts, press F3 to proceed with the
Initial Start Up process.
* NOTE:
Use the "TELE AID Digital Retrofit Form", NOT the Digital TELE AID Form.* 
NOTE:  
TELE AID Digital Retrofit form is unique and it is different to the LCT TELE AID form and only Retrofit form has to be used for Retrofit.
On the pressing of the F3 button, the fault codes of the new unit are erased, and then the retrofit process ends with the documentation screen for the
repair order as shown below.
< PREV PAGE
NEXT PAGE >