< PREV PAGE
NEXT PAGE >
CLK 55 AMG Cabriolet (208.474) V8-5.5L (113.984) (2002)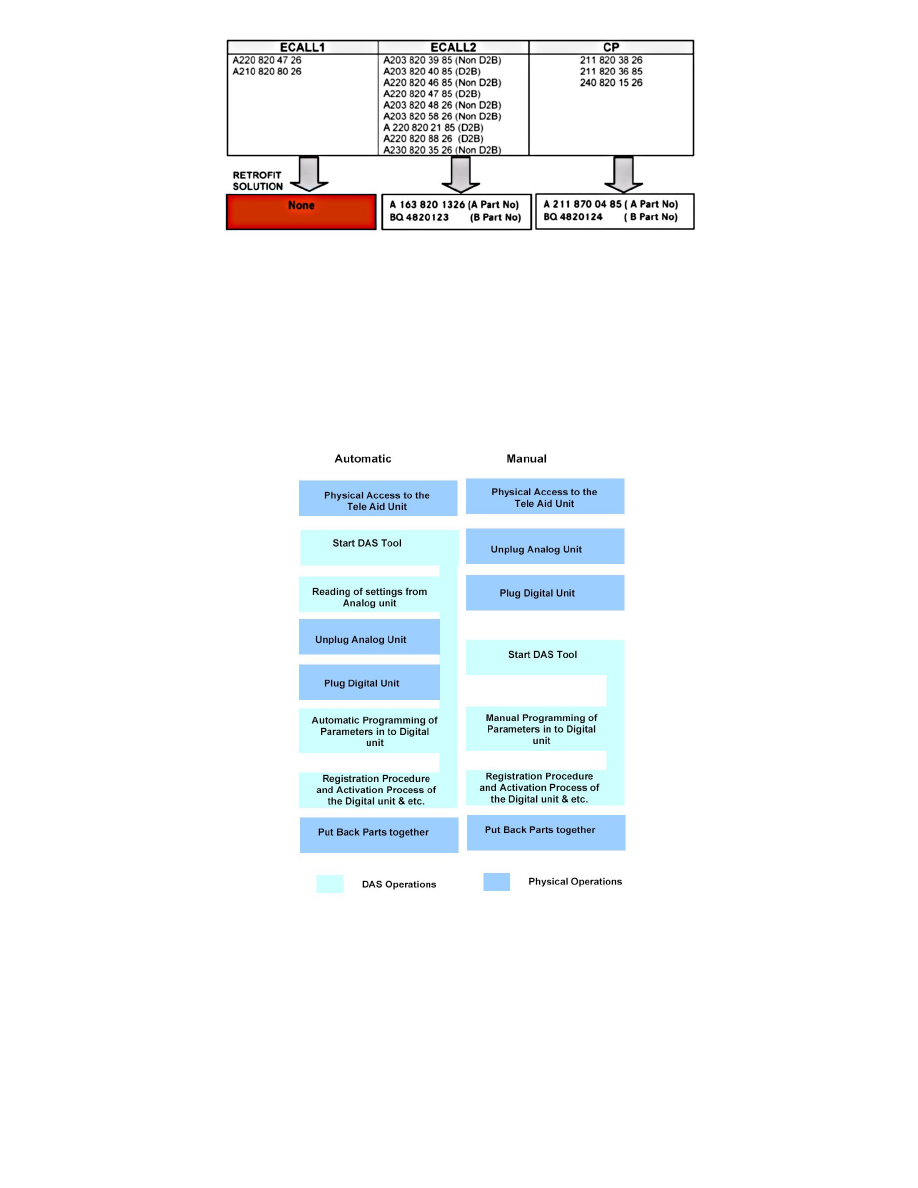 This installation, and any subsequent related installation and/or workmanship issues, cannot be claimed under warranty.
Retrofit Process
The retrofitting of analog Tele Aid with digital Tele Aid can be done through DAS tool in the following two ways:
-
Automatic takeover of settings from the analog unit
-
Manual programming of the new digital unit.
DAS release DVD 9 at least is needed to support the retrofit Tele Aid.
The following is a work flow chart which explains the retrofitting process in both the automatic and the manual way in all the car models
Physical operations that need to be done in the retrofitting process differ from each car model and are explained in separate retrofit documents for each
specific car model. Please refer the appropriate Vehicle Model Retrofit documents for instructions on the physical operations of the retrofitting process. 
The following sections describe the DAS operations which is same for every car model except minor differences between the CP Digital and the
ECALL2 Digital unit installations.
Start DAS Tool:
Plug in the OBD connector of the DAS tool to the appropriate OBD port of the car. Start the DAS tool, and follow the path
Cars->Class Selection ->Model Series Selection-> Engine Selection ->Main Groups->Control Units->Information and Communication ->Tele Aid
< PREV PAGE
NEXT PAGE >