NEXT PAGE >
Eclipse Spyder V6-3.8L (6G75) (2011)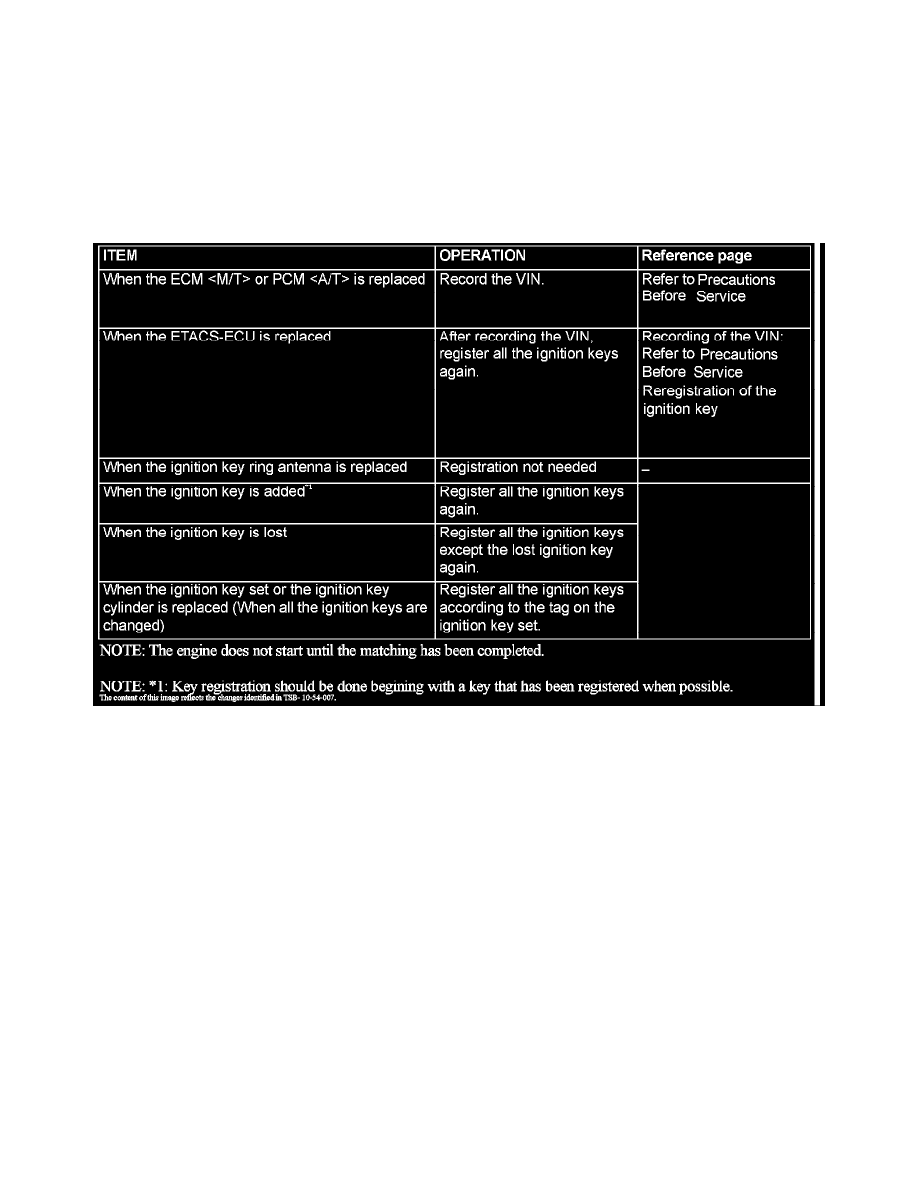 Ignition Switch: Service and Repair
The content of this article reflects the changes identified in TSB- 10-54-007.
ENCRYPTED CODE REGISTRATION CRITERIA TABLE
CAUTION:  Do not replace the engine-ECU [M/T] or the engine-A/T-ECU [A/T] and the ETACS-ECU simultaneously. Always replace either
one of the ECUs first, and register the encrypted code. Then, replace the other ECU.
The ignition key contains a transponder (small transmitter), which retains an unique encrypted code. When replacing the parts of the immobilizer system,
always register the encrypted code or VIN, or both of them according to the list below. The ETACS-ECU can retain a maximum of eight different
encrypted codes. This means that a maximum of eight ignition keys can be registered.
NOTE:  The engine does not start until the matching has been completed.
NEXT PAGE >