< PREV PAGE
NEXT PAGE >
Lancer Sportback L4-2.0L (4B11) (2011)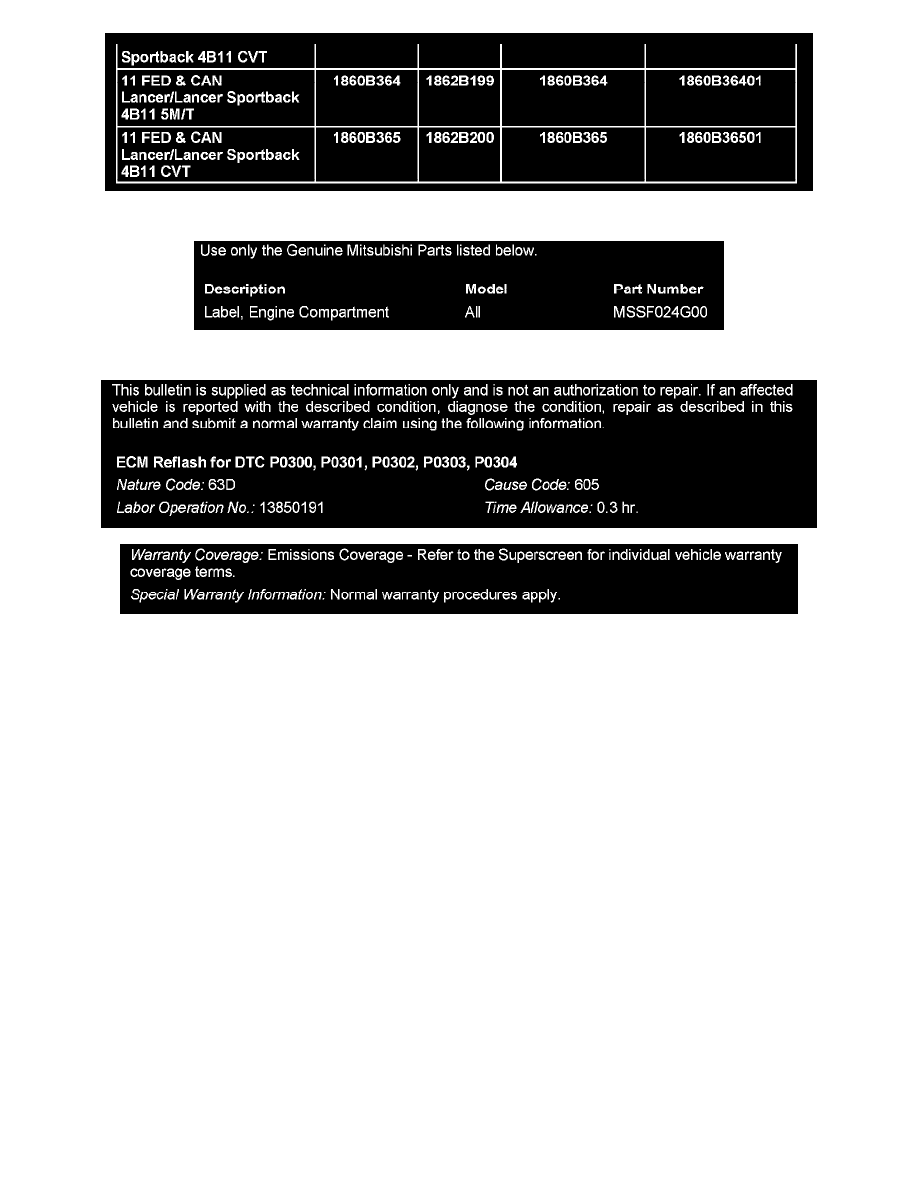 ECM REPROGRAMMING CHART
PARTS INFORMATION
WARRANTY INFORMATION
Repair Procedure
REPAIR PROCEDURE
1. Record all freeze frame data on the repair order.
2. Check the underside of the hood to verify there is no "Authorized Modification" label previously installed to indicate this reprogramming has already
been completed. If a label is present and the "ROM ID #" on the label matches the "New S/W Part No." in the table shown at the begining of this
bulletin, the ECM is at the latest level and reprogramming is not necessary.
For MEDIC II users only: (MUT-III users go to step 5)
< PREV PAGE
NEXT PAGE >