< PREV PAGE
NEXT PAGE >
300ZX Coupe V6-2960cc DOHC (VG30DE) (1994)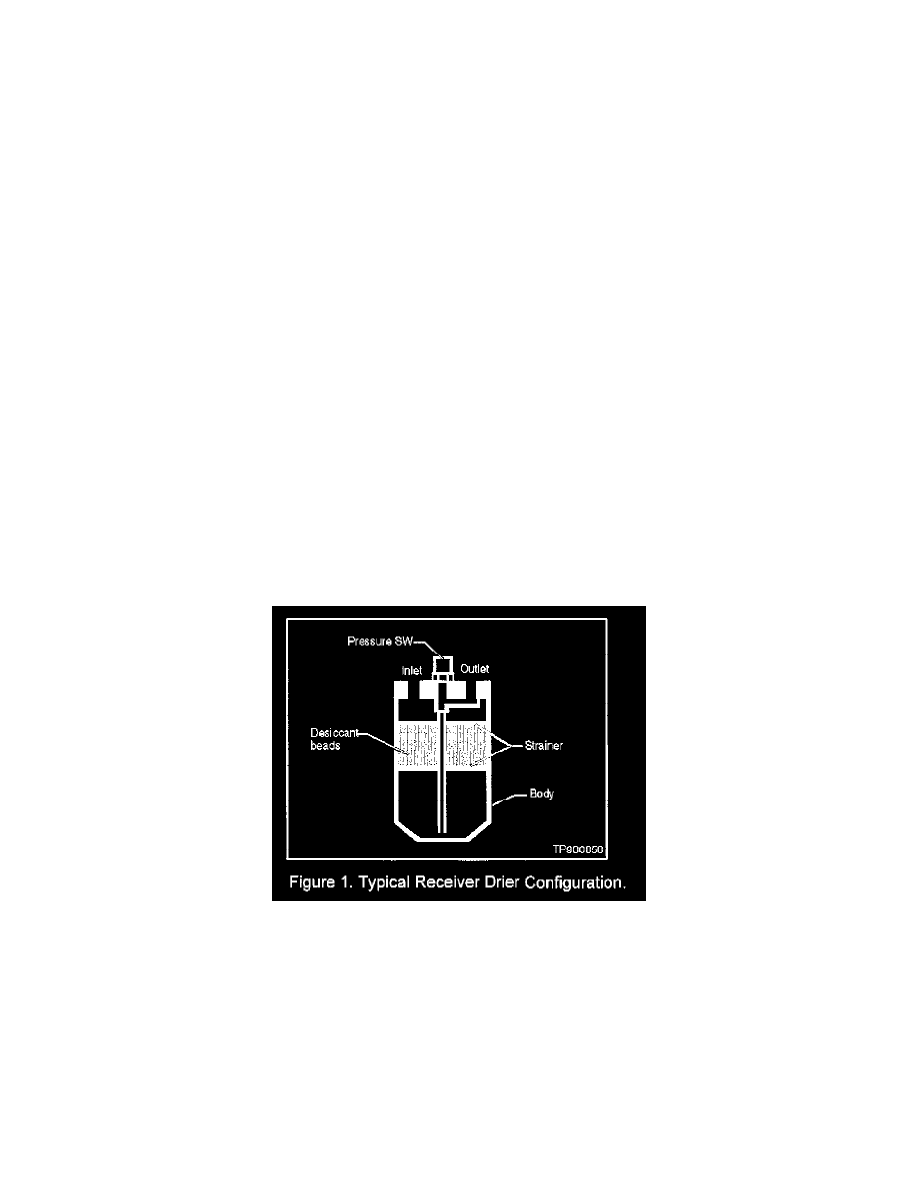 Receiver Dryer: Technical Service Bulletins
A/C - System Receiver Drier Replacement Guidelines
Classification:
HA98-006
Reference:
NTB98-106
Date:
January 1, 1999
NEW A/C SYSTEM RECEIVER DRIER REPLACEMENT GUIDELINES
APPLIED VEHICLE(S):
All Models with R-134a refrigerant
SERVICE INFORMATION
The receiver drier (liquid tank) in the A/C system filters, dries and temporarily stores refrigerant received from the condenser. The receiver drier "tank"
is equipped with a strainer that will retain most foreign material and prohibit it from circulating through the system.
The receiver drier currently used in the Nissan R-134a A/C systems has an operating life of approximately ten years. It is not necessary to replace the
drier in an R-134a system during routine service.
In the older R-12 air conditioning systems, a small amount of moisture would enter the refrigerant system over time, requiring frequent receiver drier
replacement. Improvements in the newer R-134a systems drastically reduce the amount of moisture that is able to enter the system, therefore extending
the life of the receiver drier. The current R-134a systems incorporate improved drying agents, compressor lip seals, non-permeable hoses and captured
O-rings on most system connections.
The following service procedure provides recommendations and guidelines that support the extended life of the R-134a A/C systems.
SERVICE PROCEDURE
Whenever the receiver drier or any A/C hose is disconnected for servicing always cover the exposed ports to prevent debris and moisture from entering
the unit (see Figure 1 for inlet and outlet port location).
The A/C receiver drier in an R-134a system should be replaced only if:
1.
The compressor is seized;
2.
System oil contains metallic flakes;
3.
Diagnosis indicates a major blockage.
< PREV PAGE
NEXT PAGE >