< PREV PAGE
NEXT PAGE >
Leaf ELE-Electric Engine (2011)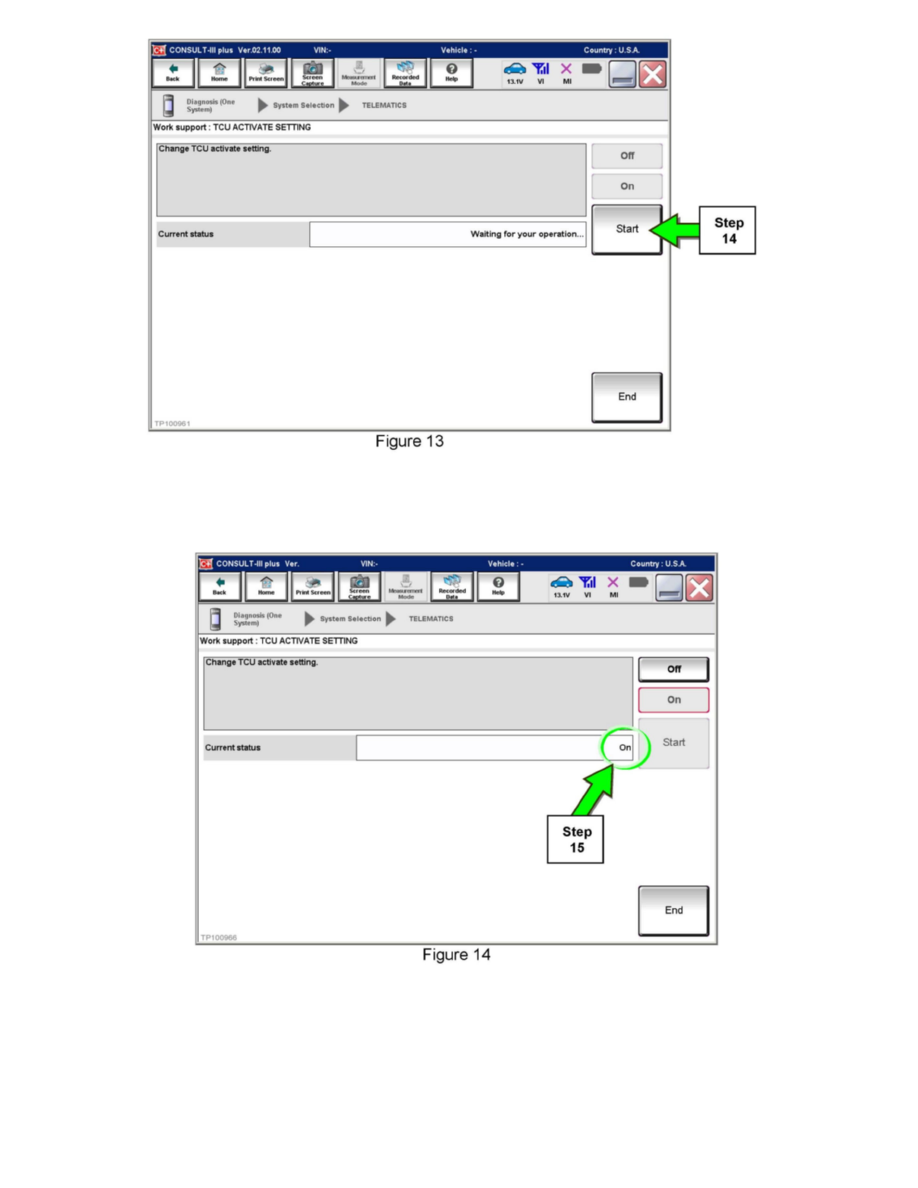 14. Select Start.
15. Confirm "On" is displayed in the Current status field.
16. Reinsert the C-III Card Adapter with Immobilizer Card.
When A TCU Needs to Be Replaced
When a TCU Needs To Be Replaced
NOTE:
Each TCU is registered to a specific VIN. ICUs cannot be "swapped" between vehicles.
< PREV PAGE
NEXT PAGE >