< PREV PAGE
NEXT PAGE >
405 L4-1905cc 1.9L (1989)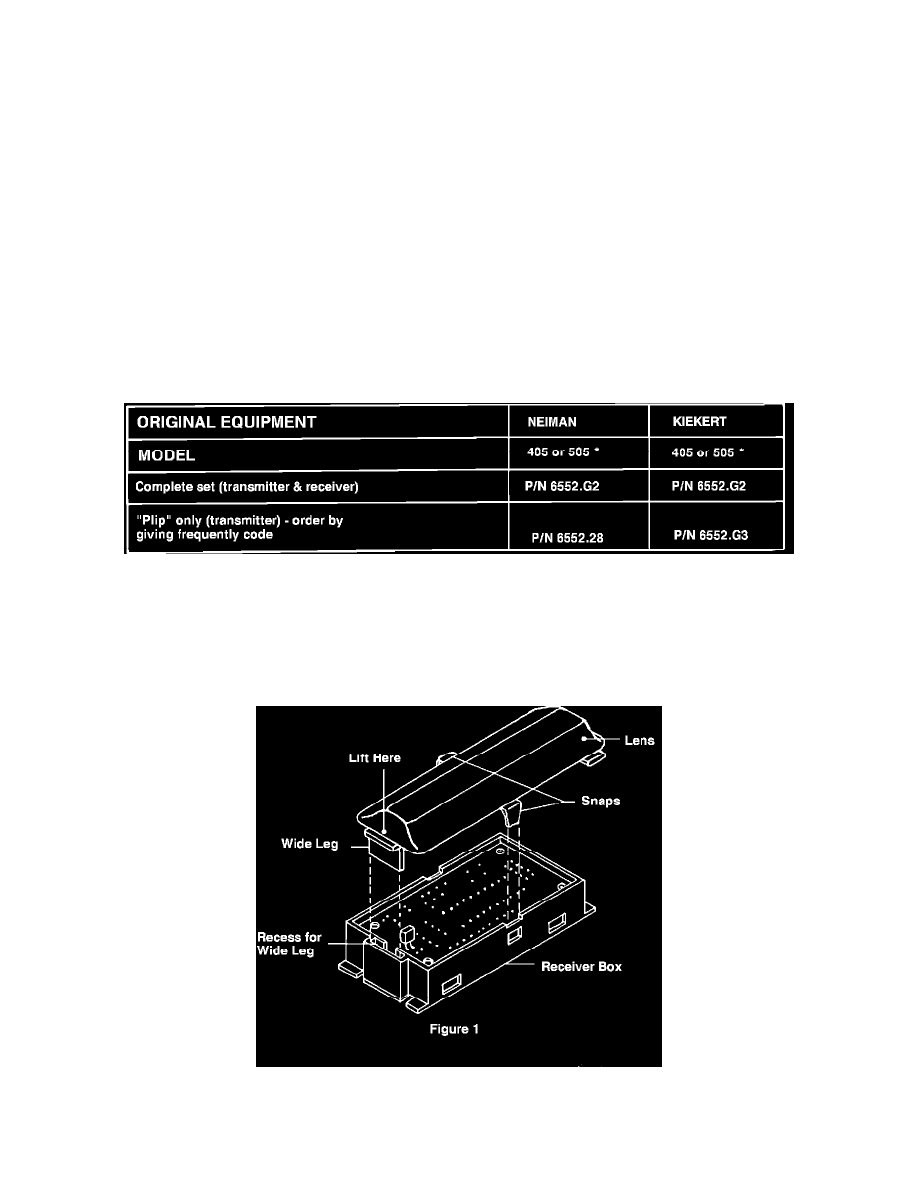 Keyless Entry: Technical Service Bulletins
Remote Control Door Lock System - Description
BULLETIN NO. 329
DATE:
February, 1989
SUBJECT:
INFRA RED REMOTE CONTROL DOOR LOCK SYSTEM - PARTS SUPERCESSION AND IMPROVED OPERATION
MODELS:
405 AND 505 VEHICLES ORIGINALLY EQUIPPED WITH REMOTE CONTROL SYSTEM
DESCRIPTION:
As of 6/88 (405) and 1/89 (505), an improved version of the remote control door lock system has been installed in production.
Although the appearance is the same, the new version can be identified by the name "Kiekert" (instead of "Neiman") on the hand-held "plip"
(transmitter).
The new version is more sensitive, with a slightly increased operating range. While the Neiman "plip" emits only one signal for each push on the button,
which often necessitates a second push for the door locks to open, the Kiekert "plip" will emit a burst of signals in rapid succession as long as the button
is pressed.
PARTS INFORMATION:
The Parts Department will only supply the "Kiekert" system when the complete transmitter-receiver set is ordered. Separate transmitters will still be
available for the old "Neiman" system as well as for the new "Kiekert" system.
Order the parts needed from the chart below:
*
A slight modification, as shown on the next page, is necessary to adapt this unit to the 505.
FIGURE 1
INSTALLATION PROCEDURE - 505 ONLY:
< PREV PAGE
NEXT PAGE >