< PREV PAGE
NEXT PAGE >
405 L4-1905cc 1.9L (1989)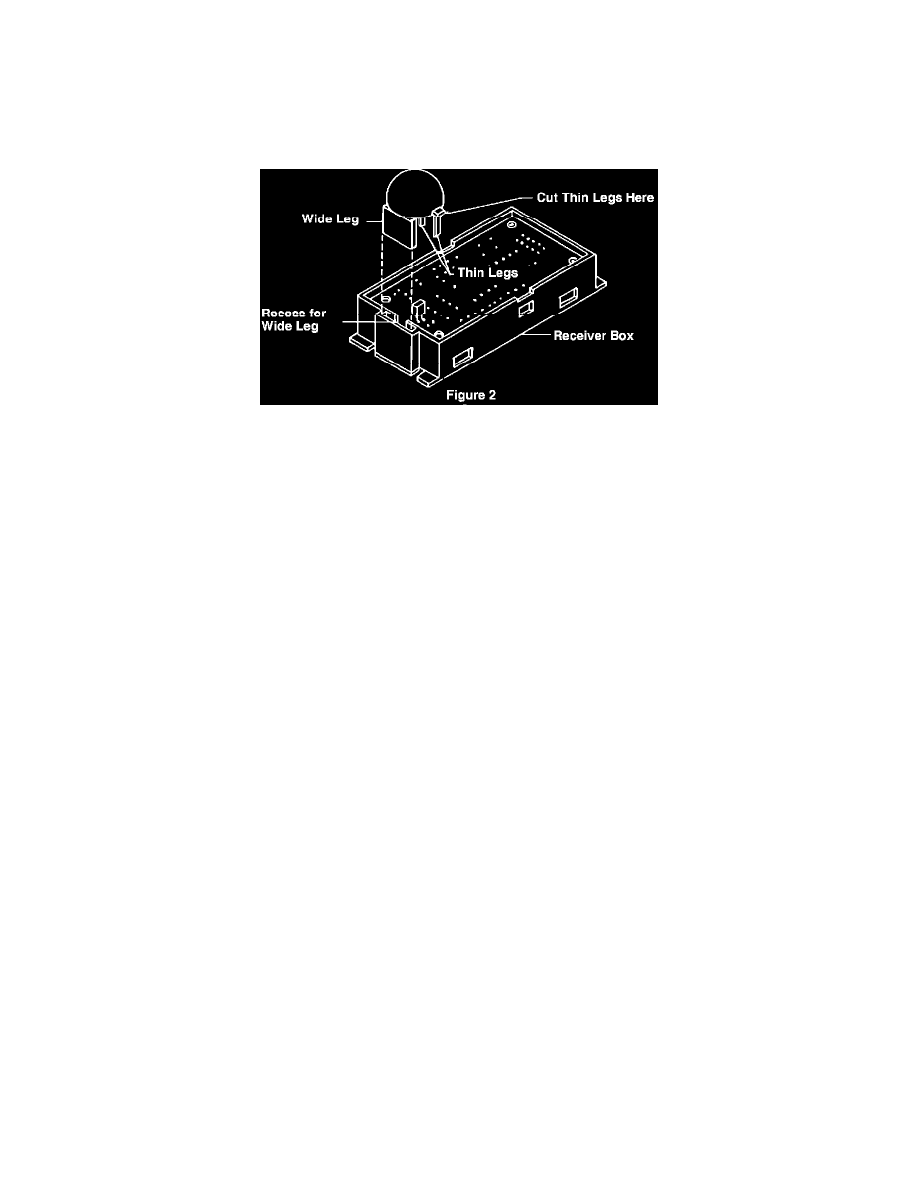 Carefully remove the elongated plastic lens from the new receiver box:
1.
Loosen the two (2) plastic snaps on the long sides of the box with a small screwdriver.
2.
Pry loose the lens at the short end.
3.
Pull it straight up, in order not to break the wide leg.
4.
Discard this lens (See Figure 1 below).
FIGURE 2
-
Remove the dome-shaped lens from the original receiver as described above.
-
The two thin legs of the dome-shaped lens must be cut off flush with the bottom edge of the dome in order for it to fit on the PC board (See Figure
2 below).
< PREV PAGE
NEXT PAGE >