< PREV PAGE
NEXT PAGE >
Gran Fury V8-318 5.2L VIN K 2-bbl (1982)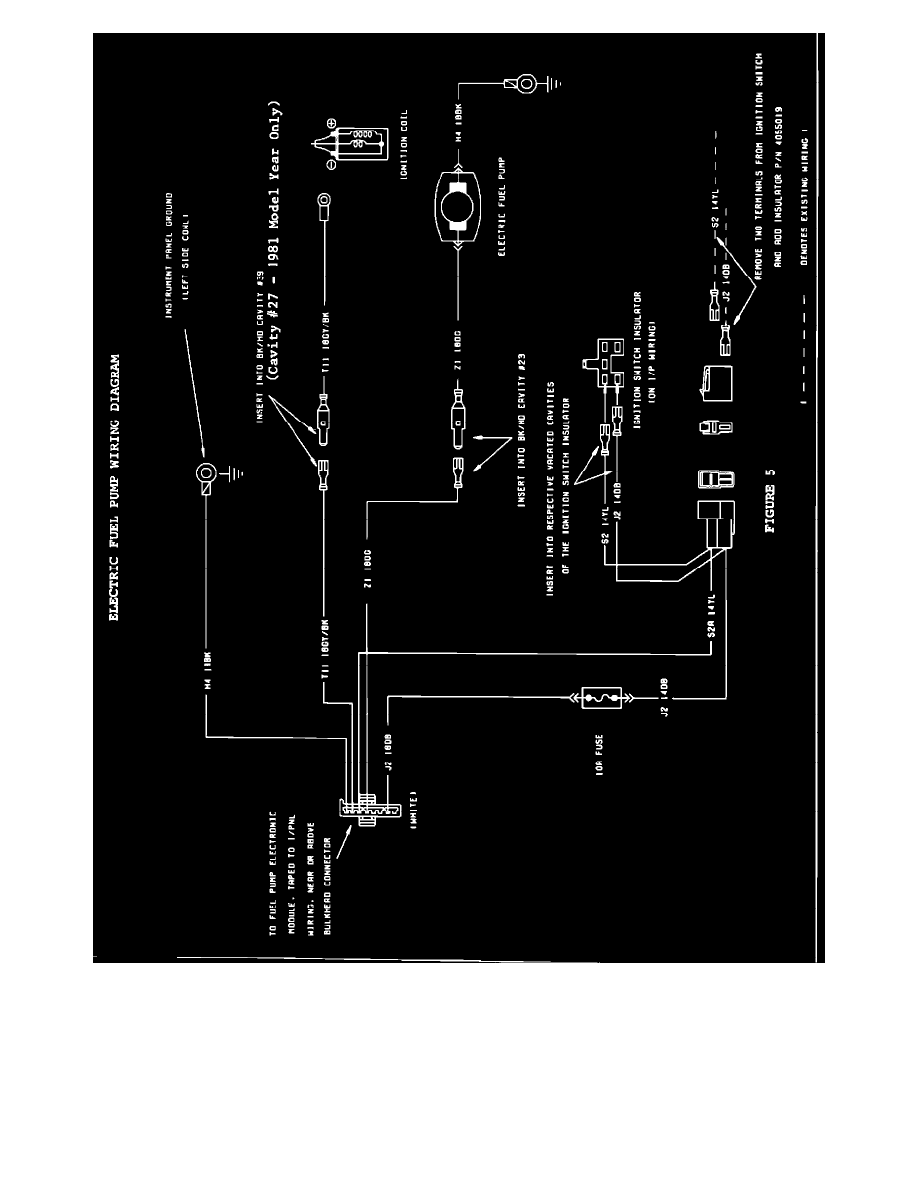 FIGURE 5
B.
Instrument Panel Harness PN 4331718
1.
Remove instrument panel steering column cover.
2.
Insert two bare terminals from instrument panel overlay harness, PN 4331718, into the vacant cavities of the instrument panel side of
the bulkhead connector as shown in Figure 2-A and outlined below.
a.
Gray with black tracer wire into cavity #39 (cavity #27 for 1981 model year vehicles only).
< PREV PAGE
NEXT PAGE >