< PREV PAGE
NEXT PAGE >
PB 150 V8-318 5.2L VIN T 2-BBL (1983)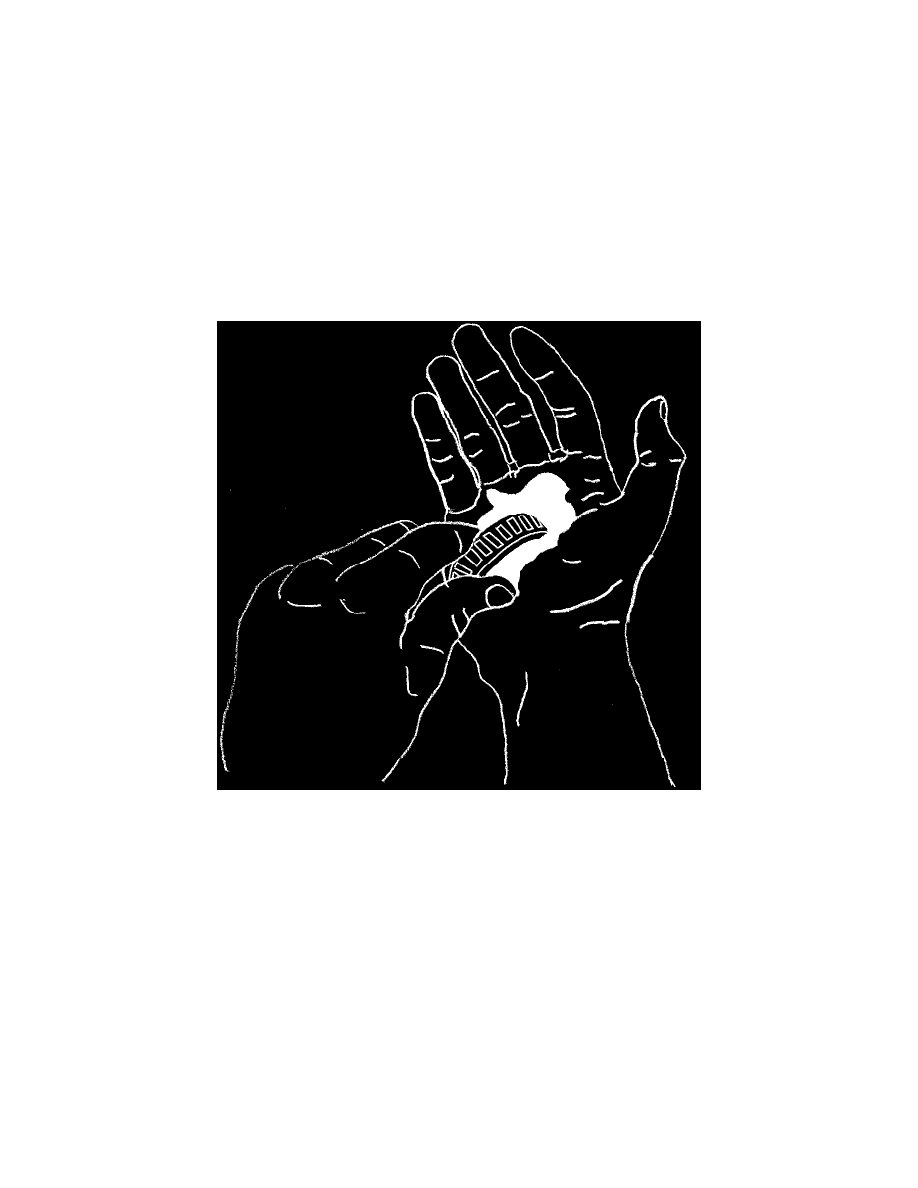 Do not re-install the spindle nut and attempt to slide-hammer the grease seal from the hub.
WHEEL BEARING REPACKING
-
The hub and spindle should be thoroughly cleaned of all old grease.
-
The bearings should be cleaned in solvent and allowed to dry completely.
WARNING:  Do not spin dry the bearings with compressed air, this practice can rapidly damage bearings.  
-
If possible use a commercial wheel bearing packer, otherwise repack the bearings by hand.
Hand Repacking
-
Place a quantity of high-temperature, multi purpose wheel bearing grease in the palm of your hand.
-
Cup the bottom of the bearing cage (the wider end) into the palm of your hand forcing grease up through the cage. Repeat the procedure until
the new grease is pushed out of the top of the cage. 
-
Repeat this around the entire circumference of the bearing.
-
Apply a coating of new wheel bearing grease to the spindle and the inside of the hub.
NOTE:  The hub should not be completely packed with new grease. As the brakes are applied the hub will heat up and the grease will expand.
If an excessive amount of grease is prepacked into the hub, upon heating it will force its way past the grease seals and contaminate the brake
system.
-
Also apply a thin coating of grease to the inside lip of the new grease seals.
NOTE:  The side of the grease seal from which the spring is visible should point towards the bearing.
< PREV PAGE
NEXT PAGE >