< PREV PAGE
NEXT PAGE >
PB 150 V8-318 5.2L VIN T 2-BBL (1983)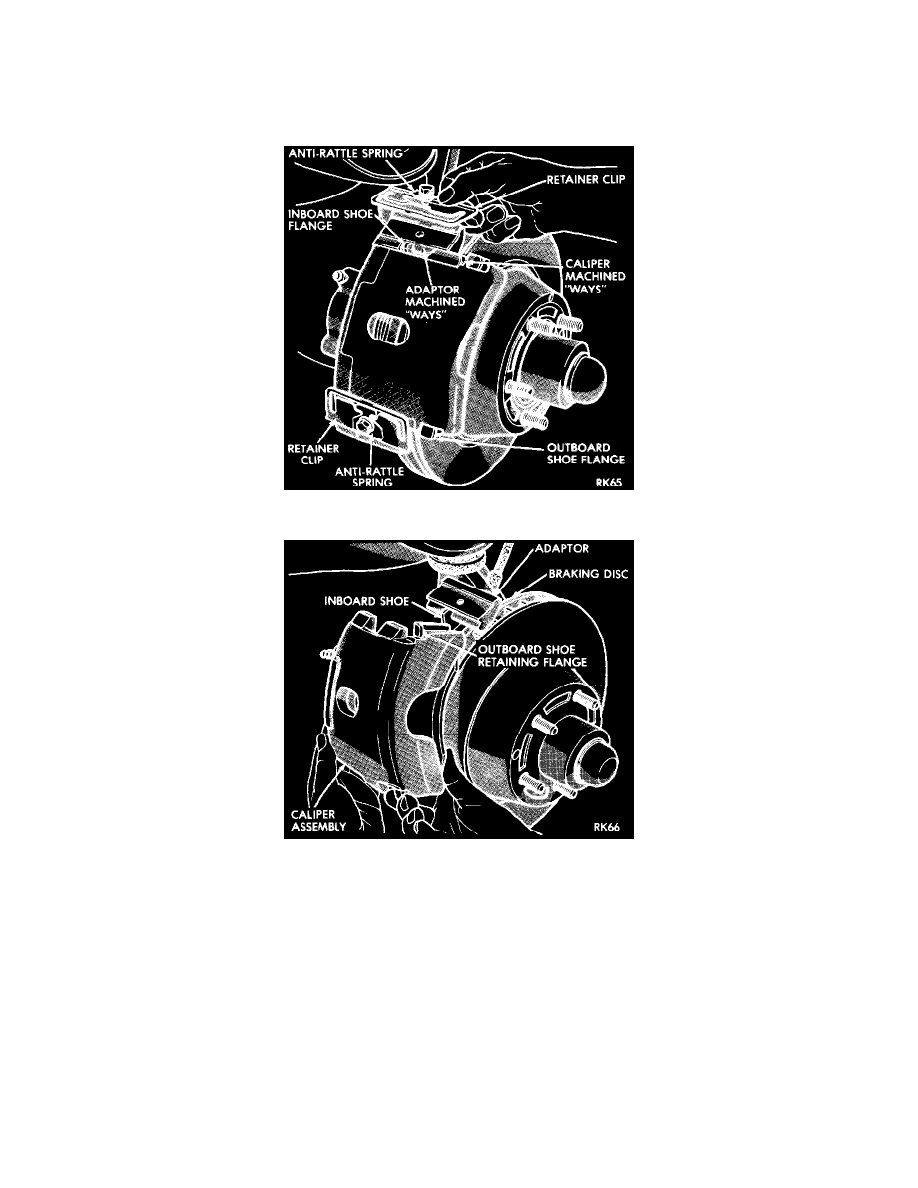 Brake Disc: Service and Repair
Rotor Removal and Installation
Removal
Fig 3  Adaptor And Caliper Machined "Ways" And Caliper Retention
Fig 6  Removing Or Installing Caliper
1. Raise and support vehicle on hoist or jackstands. 
2. Remove wheel cover and wheel and tire assembly.
3. Remove caliper assembly, but do not disconnect brake line. 
-
Suspend caliper from wire hook to avoid strain on flexible hose.
3. Remove grease cap, cotter pin, nut lock, nut thrust washer and outer wheel bearing.
4. Pull disc and hub off wheel spindle.
Installation
< PREV PAGE
NEXT PAGE >