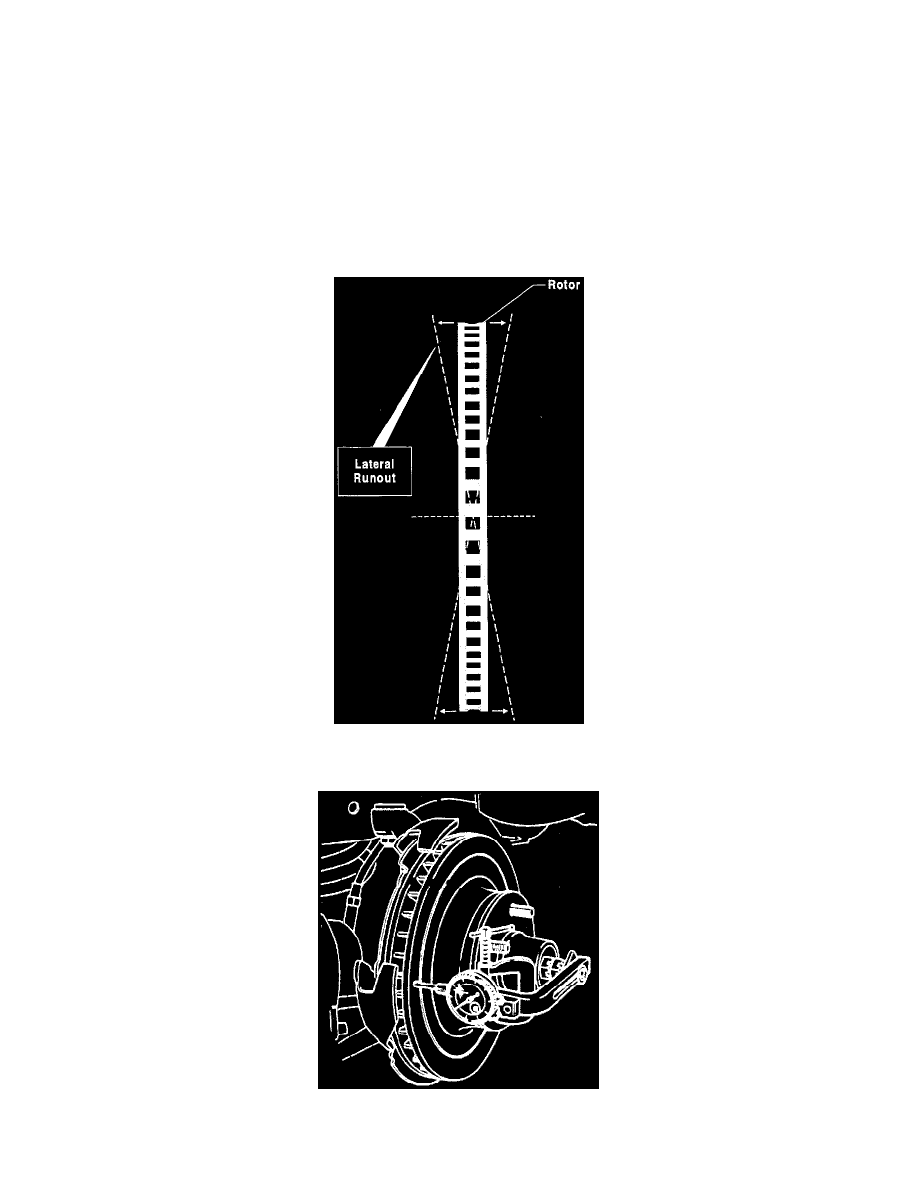 Brake Disc: Testing and Inspection
PURPOSE
In the manufacturing of the brake rotor all the tolerances regarding surface finish, parallelism, and lateral runout are held very closely. The
maintenance of these tolerances provide the surface necessary to prevent brake roughness.
Light scoring of the rotor surface not in excess of 0.38 mm (0.015-inch) in depth is normal. This condition does not affect the brake operation.
Some discoloration or wear of the disc surface is normal and does not require re-surfacing when linings are replaced.
SPECIFICATIONS - See: Specifications
LATERAL RUNOUT
Lateral runout is the movement of the rotor from side to side as it rotates on the spindle. This could also be referred to as "rotor wobble".
This movement causes the brake pad and piston to be knocked back into it's bore. This results in additional pedal travel and a vibration during
braking.
Checking Lateral Runout
1. Tighten the wheel bearings to eliminate all freeplay.