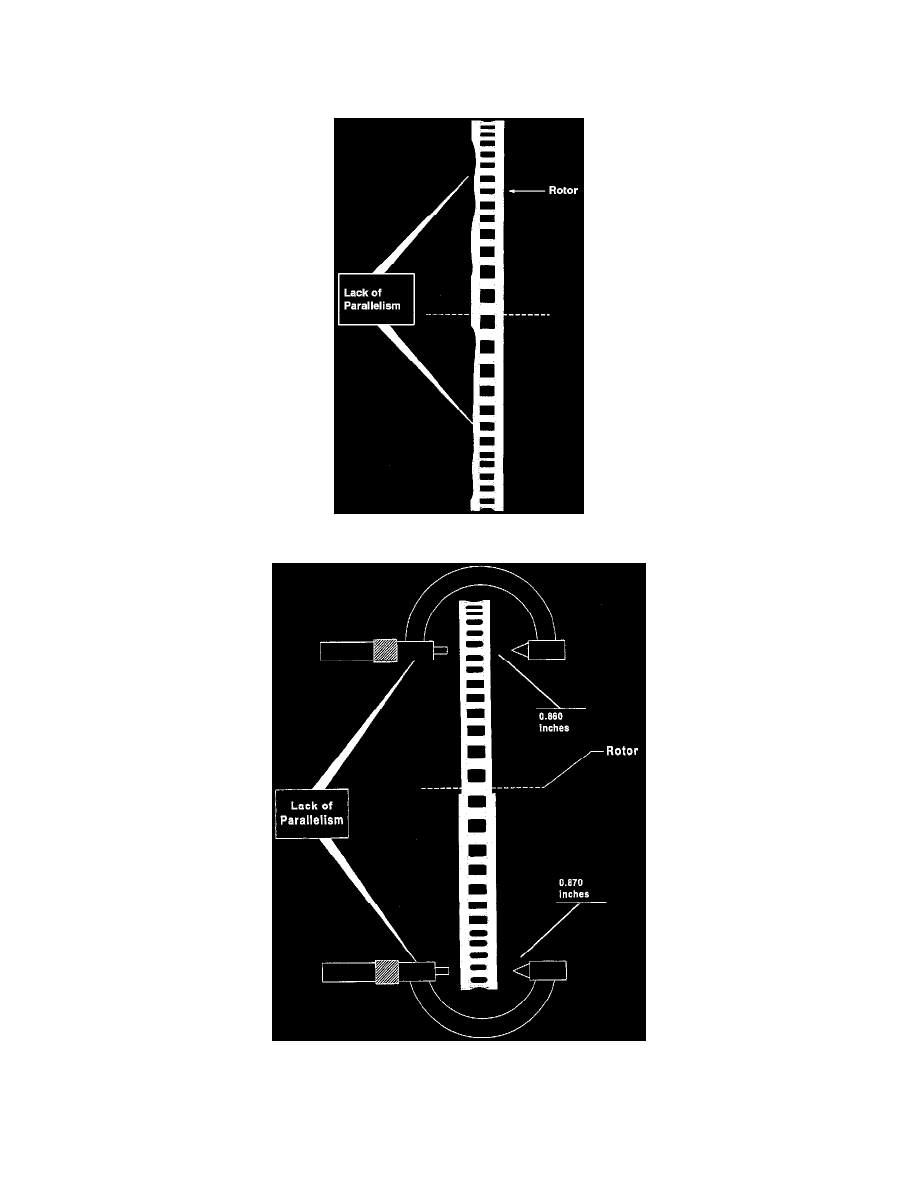 PARALLELISM
Parallelism is the measurement of the thickness of the rotor at 12 or more points around the circumference of the rotor. All measurements must be
made at the same distance in from the edge of the rotor. 
Lack Of Parallelism
Lack Of Parallelism
MACHINING
Since accurate control of the rotor tolerances is necessary for proper performance of the disc brakes, machining of the rotor should be done only
with precision equipment.