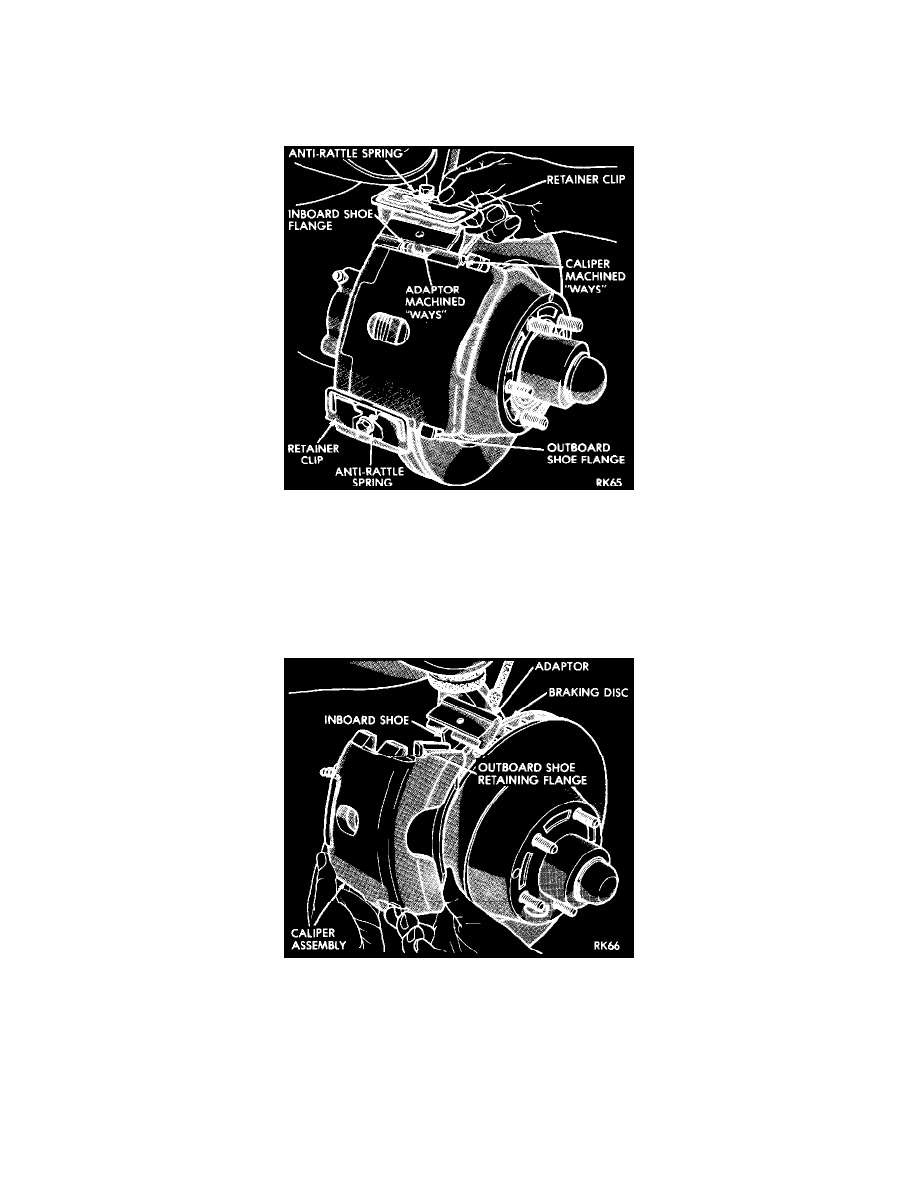 Brake Pad: Service and Repair
Removal and Installation
Removal
Fig 3  Adaptor And Caliper Machined "Ways" And Caliper Retention
NOTE:  It may be necessary to remove fluid to put in new linings as fluid is pushed back into the master cylinder.
1. Raise vehicle on a hoist or jackstands.
2. Remove front wheel covers, and wheel and tire assemblies.
3. Force piston back into caliper bore by pulling outward on the caliper assembly
4. Remove caliper retaining clips and anti-rattle springs.
Fig 6  Removing Or Installing Caliper
5. Remove caliper from disc by slowly sliding caliper assembly out and away from disc.