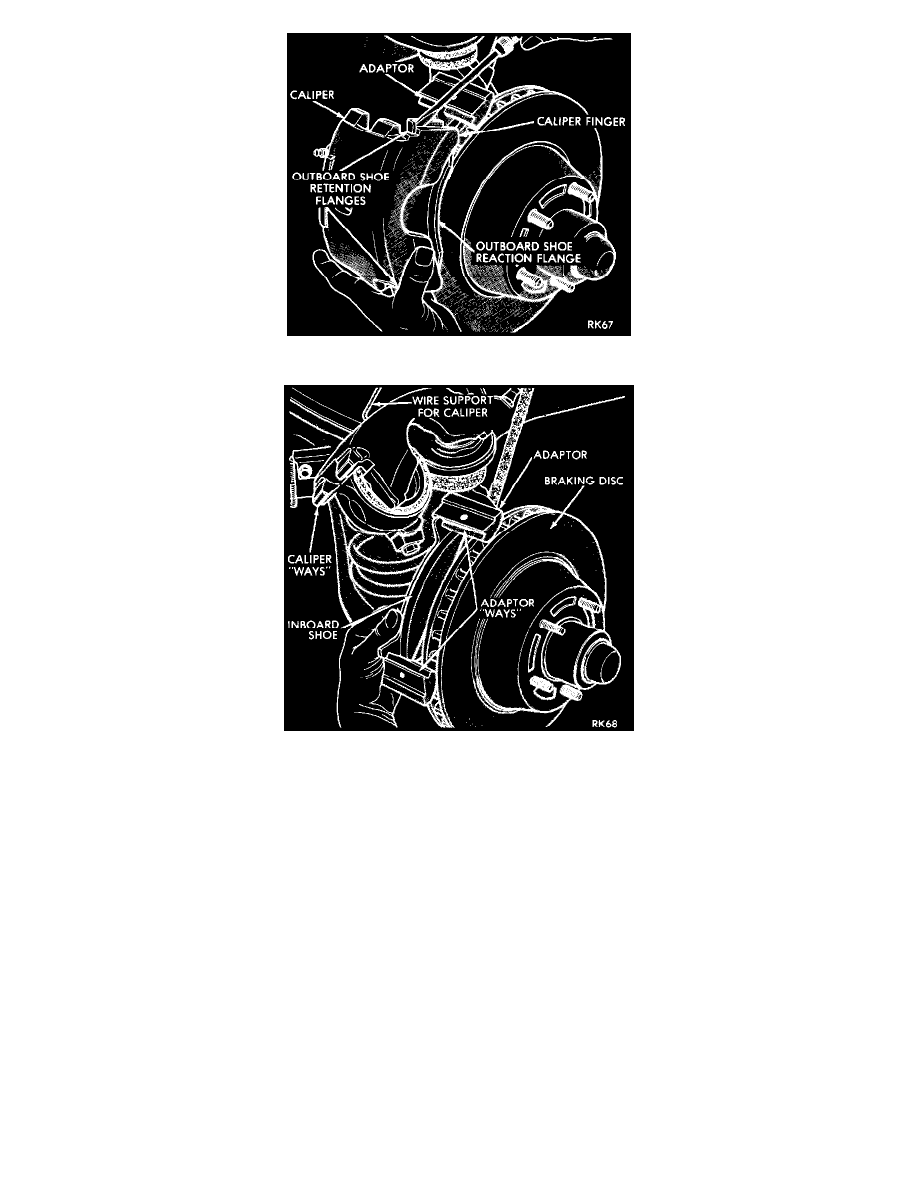 Fig 7  Removing Outboard Shoe
Fig 8  Removing Or Installing Shoe
6. Remove outboard shoe (flanges on outboard shoe will retain shoe to caliper) by prying between shoe and caliper fingers. Support caliper so as not
to damage flexible brake hose. Remove inboard brake shoe.
Installation
NOTE:  It may be necessary to remove fluid to put in new linings as fluid is pushed back into the master cylinder.
1. Slowly and carefully push piston back into bore until it is bottomed. Watch for possible reservoir overflow.
2. Slide new outboard shoe and lining assembly in recess of caliper after removing paper from noise suppression gasket.