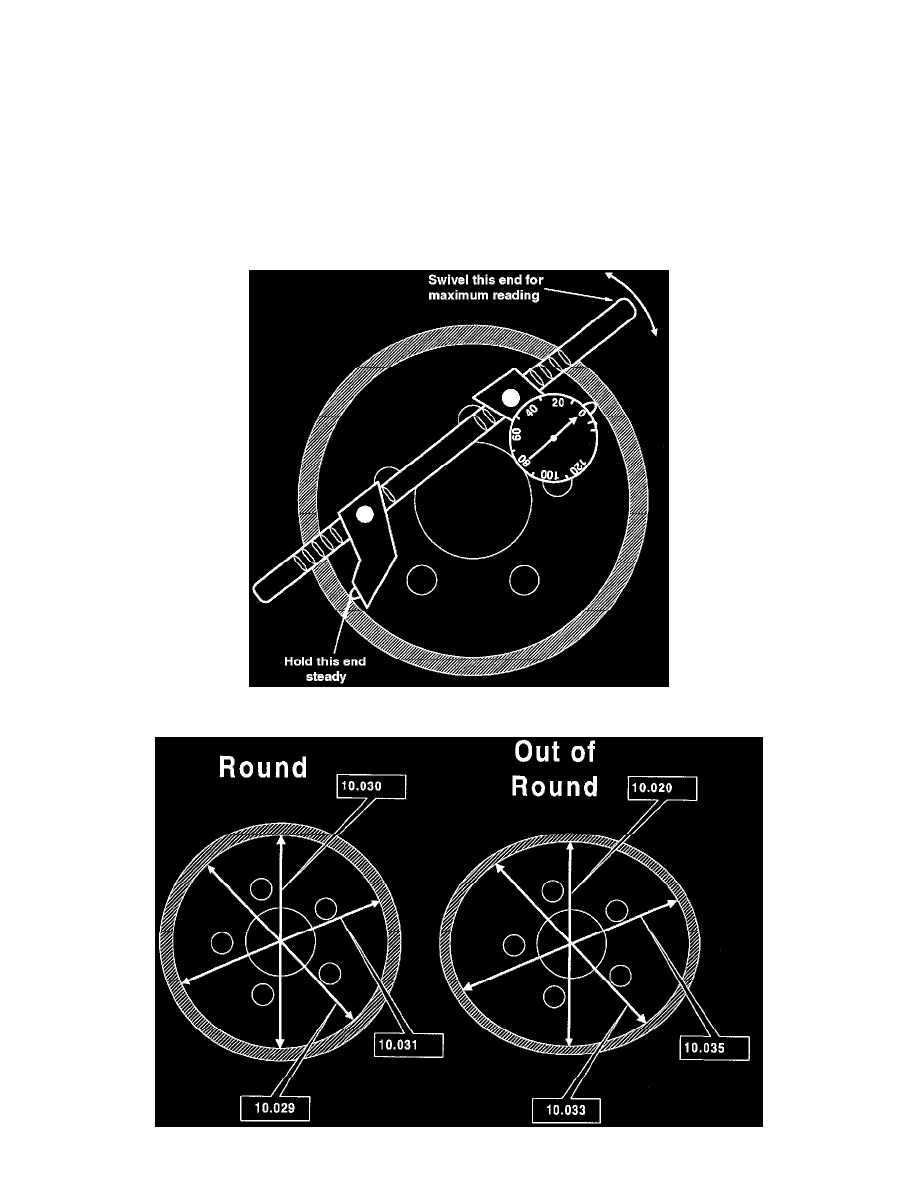 If you install a new pair of shoes with the drums machined at or near "Discard Diameter", within a short time the drums will be too thin
(unsafe) and the new shoes/linings will be subject to overheating and brake fade.
How To Measure
NOTE:  For additional information on how to use a drum micrometer see Fundamentals and Basics. 
-
A drum micrometer is used to measure the drum diameter.
-
The micrometer scale should be initially set to the original (new) thickness of the drum.
-
The base of the micrometer should be placed in the deepest groove in the drum and held steady while the measuring point is swiveled to find
the maximum diameter.
-
The base and measuring point should be kept at the same depth in the drum.
Drum Micrometer