< PREV PAGE
NEXT PAGE >
PB 150 V8-318 5.2L VIN T 2-BBL (1983)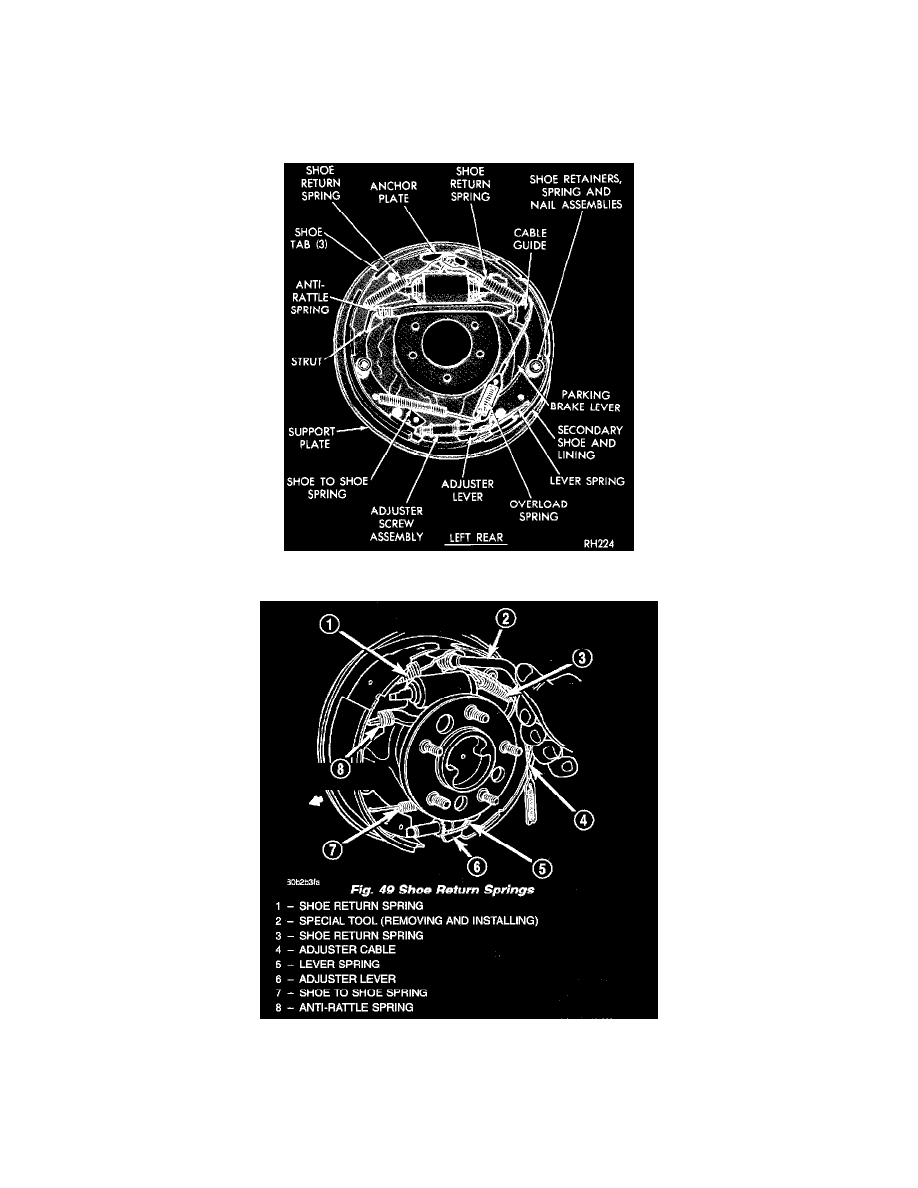 Brake Shoe: Service and Repair
Brake Shoe Removal and Installation
Removal
For additional information see Notes, Warnings, and Hints. 
Fig 1  Eleven Inch Brake Assembly
1. Remove brake drum.
2. Using Tool C-3785 or equivalent, remove brake shoe return springs. (Note how secondary shoe return spring overlaps primary shoe return spring).
For additional information on brake spring removal/installation see Fundamentals and Basics. 
3. Slide eye of automatic adjuster cable off anchor and then unhook from adjusting lever. Remove cable assembly, cable guide, and anchor plate.
4. Disengage adjusting lever from spring by sliding forward to clear pivot, then -- working out from under spring -- remove spring from pivot. 
5. Remove shoe-to-shoe spring from secondary shoe web and disengage from primary shoe web. Remove spring.
< PREV PAGE
NEXT PAGE >