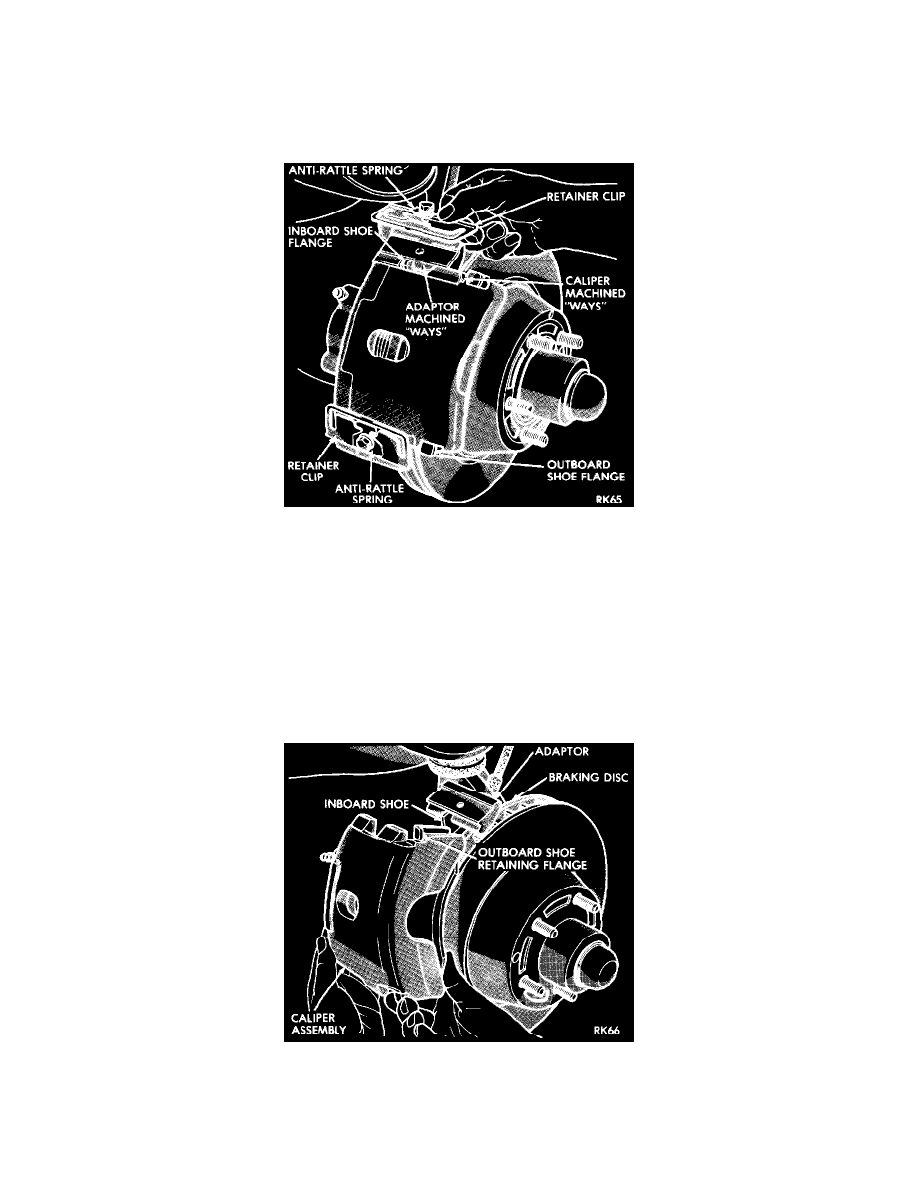 Brake Caliper: Service and Repair
Removal and Installation
Removal
For additional information see Fundamentals and Basics. See: Fundamentals and Basics
Fig 3  Adaptor And Caliper Machined "Ways" And Caliper Retention
NOTE:  It may be necessary to remove fluid to put in new linings as fluid is pushed back into the master cylinder.
NOTE:  It is necessary to remove the caliper to install a new piston seal and boot.
1. Raise the vehicle on jackstands or hoist.
2. Remove front wheel covers and wheel and tire assemblies.
3. Disconnect flexible brake hose from caliper. If pistons are to be removed from caliper leave brake hose connected to caliper.
4. Plug brake tube to prevent loss of fluid, or prop brake pedal to any position below first inch of travel. 
5. Disconnect hose from caliper.
6. Remove retaining screw, retaining clip (and anti-rattle spring) that attach caliper to adaptor. 
Fig 6  Removing Or Installing Caliper
7. Carefully slide caliper out and away from disc and adaptor.
Installation