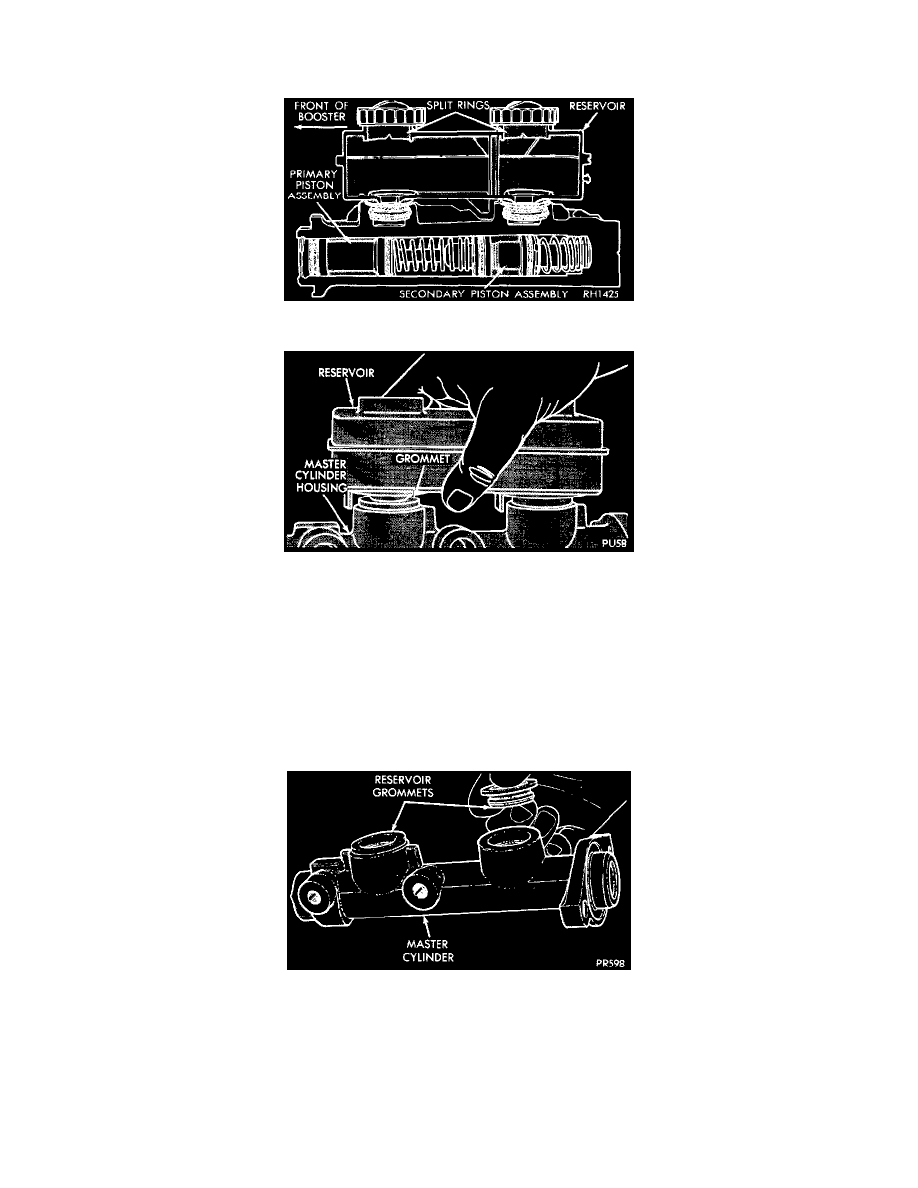 Brake Master Cylinder: Service and Repair
Master Cylinder Reservoir Replacement
Fig 1  Aluminum Master Cylinder (Cut Away View)
Removing Reservoir
REMOVAL
1. Clean housing and reservoir.
2. Remove caps and empty brake fluid.
3. Position master cylinder in vise.
4. Rock reservoir from side to side and remove from master cylinder housing.
CAUTION:  Do not pry off with tool as this may damage reservoir.
5. Remove and discard housing to reservoir grommets.
Removing Grommets
INSTALLATION
1. Install new housing to reservoir grommets in master cylinder housing.
2. Lubricate reservoir mounting area with brake fluid.  
CAUTION:  Be sure reservoir is positioned properly! All lettering should be readable from the drivers side of the master cylinder.
3. Place reservoir in position over grommets and seat reservoir with a rocking motion onto master cylinder housing.