< PREV PAGE
NEXT PAGE >
PB 150 V8-318 5.2L VIN T 2-BBL (1983)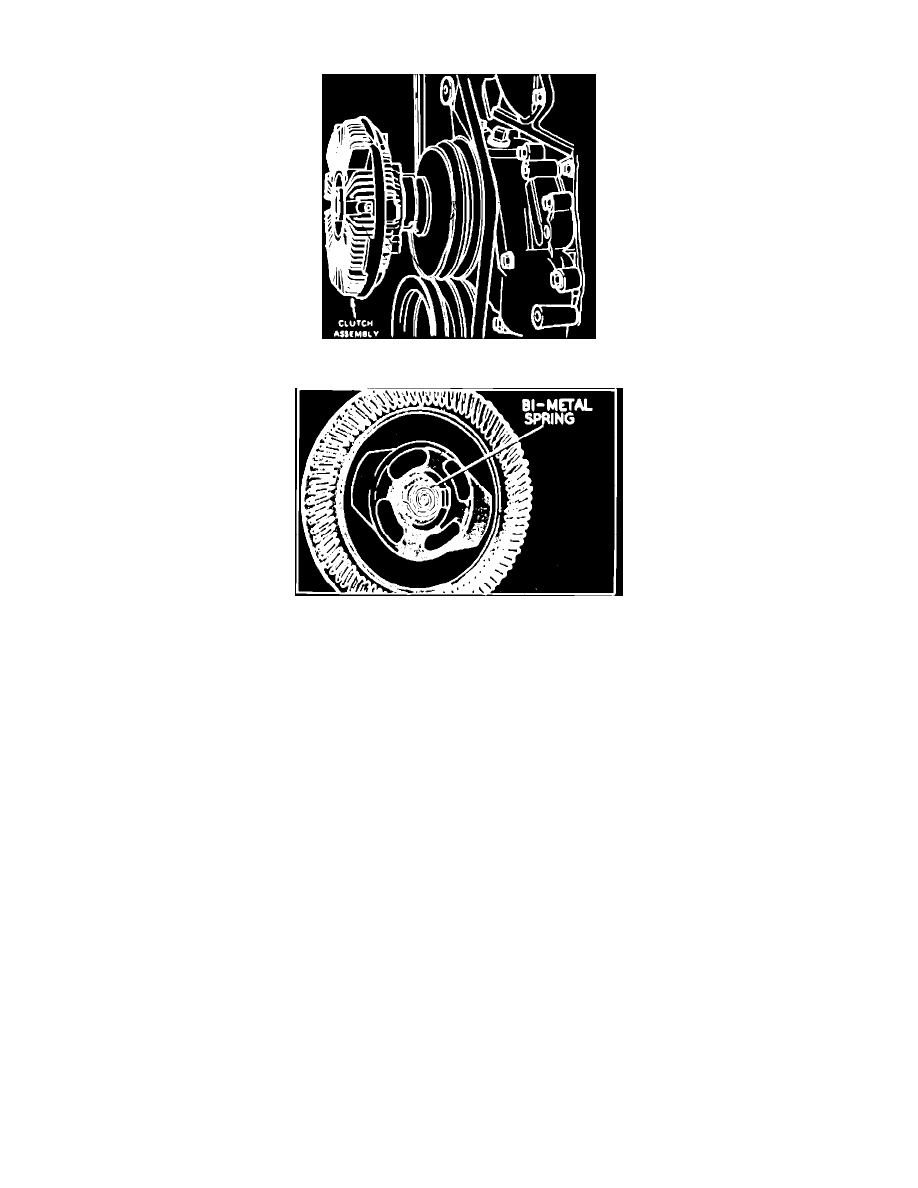 Fan Clutch: Description and Operation
Fig. 1 Fan drive clutch assembly. 1984-87 models (1980-83 models similar)
Fig. 2 Variable speed fan with coiled bimetallic thermostatic spring
Do not operate engine until fan has first been inspected for cracks and/or separations. If a fan blade is found to be bent or damaged in any way,
do not attempt to repair or reuse damaged part. Proper balance is essential in fan assembly operation. Balance cannot be assured once a fan
assembly has been found to be bent or damaged and failure may occur during operation, creating an extremely dangerous condition. Always
replace damaged fan assembly.
The fan drive clutch is a fluid coupling containing silicone oil. Fan speed is regulated by the torque-carrying capacity of the silicone oil. The more
silicone oil in the coupling, the greater the fan speed, and the less silicone oil, the slower the fan speed.
The fan drive clutch uses a heat-sensitive, coiled bimetallic spring connected to an opening plate. This unit causes the fan speed to increase with a rise in
temperature and to decrease as temperature decreases.
< PREV PAGE
NEXT PAGE >