< PREV PAGE
NEXT PAGE >
PB 150 V8-318 5.2L VIN T 2-BBL (1983)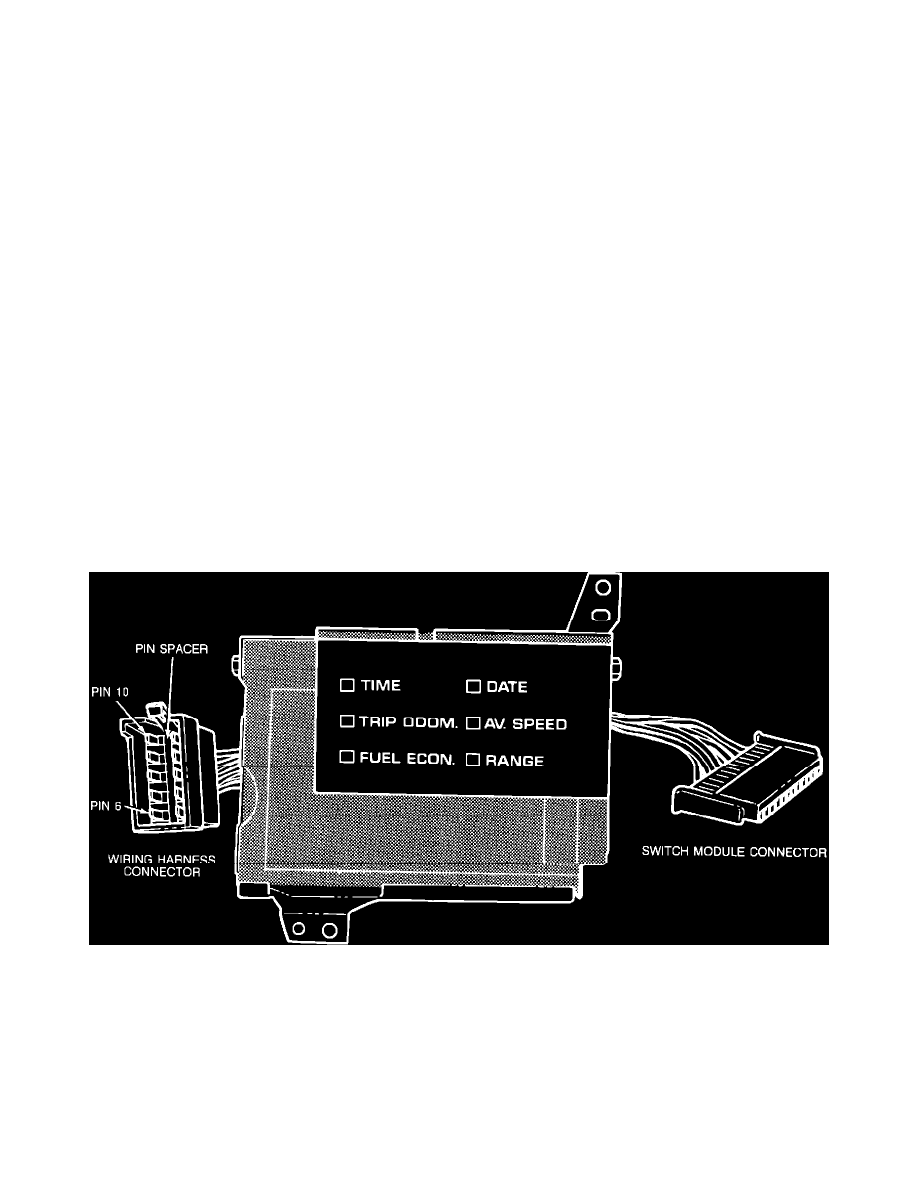 Audible Warning Device: Customer Interest
Low Fuel Lamp/Audible/Indicator - False Readings
Models
1983 Domestic Models Equipped With Electronic Travel Computer & Electronic Voice Alert
Subject
False Activation of the Low Fuel Indicator
Index
ELECTRICAL
Date
May 2, 1983
No.
08-04-83
P-1361-C
SYMPTOM/CONDITION
Some early built subject models may exhibit a false low fuel lamp and an audible "low fuel" message when the fuel is not low. An audible "low fuel"
message will be emitted with the low fuel lamp. This condition may occur when various switches and solenoid devices such as A/C clutch, gas filler
door, and horn and door locks are activated. The audible message center "low fuel message is controlled by the low fuel lamp, which is controlled by the 
trip computer. Therefore, each time the lamp comes on, the audible message will be emitted..
FIGURE 1
REPAIR PROCEDURE
If a false "low fuel" message occurs on the light bar, remove the travel computer and note its date code. Replace the module or modify its wiring harness
connector using the following criteria:
1.
If the travel computer's date code is 3362 or greater, replace the module.
2.
When the date code is less than 3362, install a wire jumper at the 10 pin wire harness connector (Figure 1) in the following manner:
< PREV PAGE
NEXT PAGE >