< PREV PAGE
NEXT PAGE >
PB 150 V8-318 5.2L VIN T 2-BBL (1983)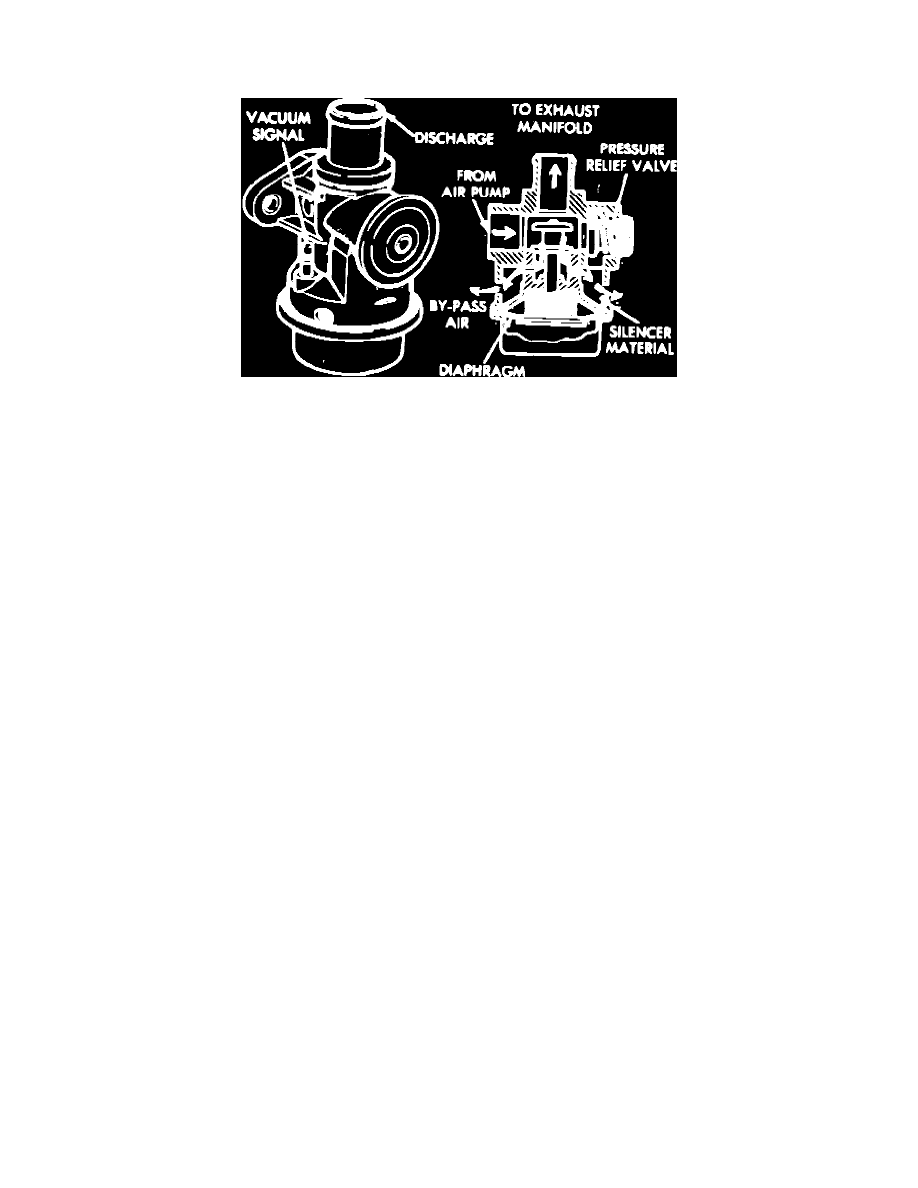 Air Diverter Valve: Description and Operation
Diverter Valve
Fig. 3 Diverter valve
    The diverter valve, Fig. 3, prevents backfire in the exhaust system during sudden deceleration.
    When the throttle is suddenly closed at the beginning of deceleration, the air/fuel mixture becomes too rich to burn. When the mixture reaches the
exhaust area and combines with the injector air, it becomes burnable, and the next firing of the engine will ignite the mixture. When the diverter valve
senses this sudden increase in intake manifold vacuum, the valve opens, allowing air to pass from the air pump, through the valve and silencer, and to the
atmosphere.
    A pressure relief valve, integral with the diverter valve, controls system pressure by diverting excessive pump output at high engine speeds to the
atmosphere through the silencer.
< PREV PAGE
NEXT PAGE >