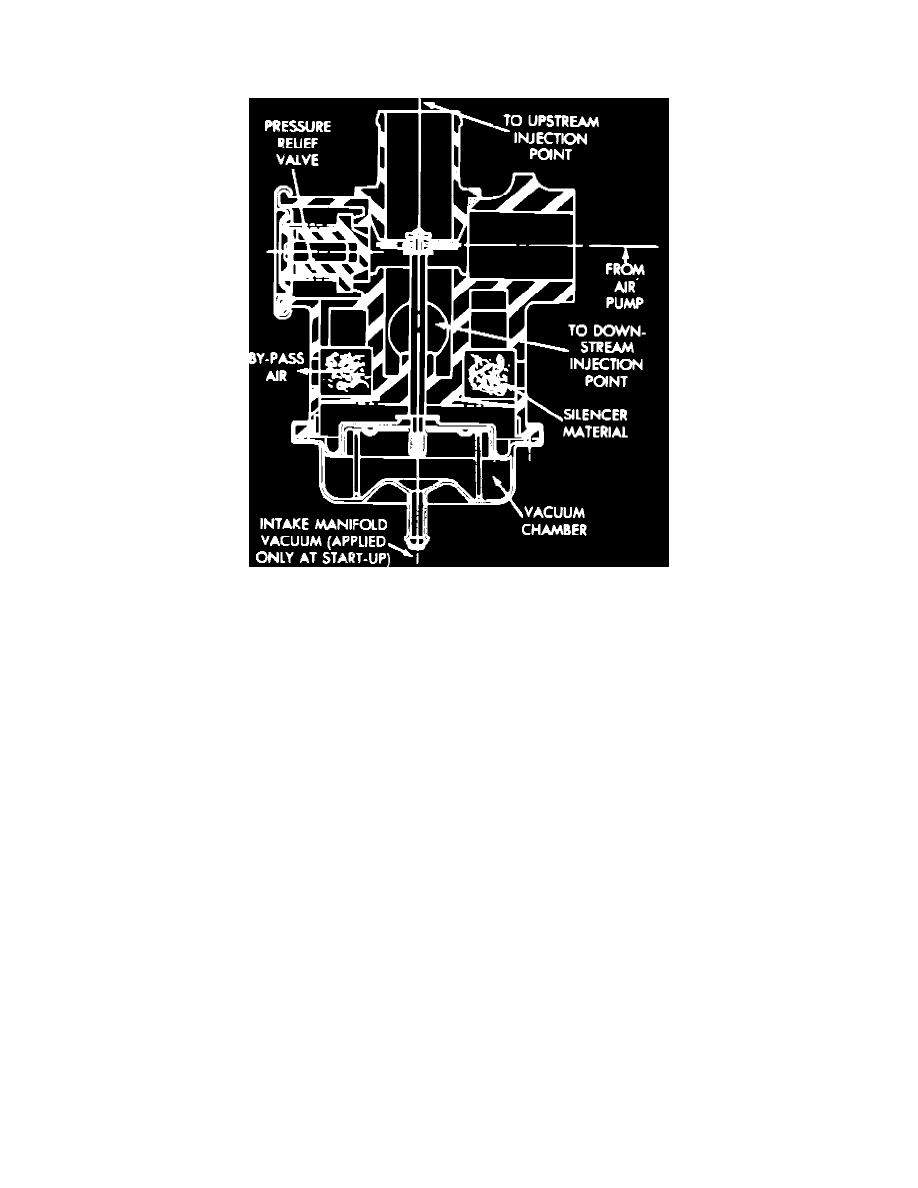 Air Diverter Valve: Description and Operation
Relief Valve
Fig. 5 Switch/relief valve
    This valve, Fig. 5, serves two purposes. The valve directs the flow or air injection either to the exhaust port location or to the downstream injection
point. the valve also regulates system pressure by controlling the output of the air pump at high engine speeds. When pump pressure reaches a
predetermined level, some of its output is vented to the atmosphere through the silencer.
    The switch/relief valve is controlled by manifold vacuum with either a CCEVS and/or a vacuum solenoid. When the engine is cold, a manifold
vacuum signal is sent to the valve and air injection is directed to the exhaust ports. When the engine warms up, the CCEVS or EGR solenoid shuts off the
manifold vacuum signal to the valve.
    A bleed orifice in the vacuum line to the valve allows the vacuum signal to go to zero. Without a vacuum signal, the valve directs most of the pump
output to the downstream location. Slots in the valve seat allow a small amount of air to be injected to the exhaust ports at all times.