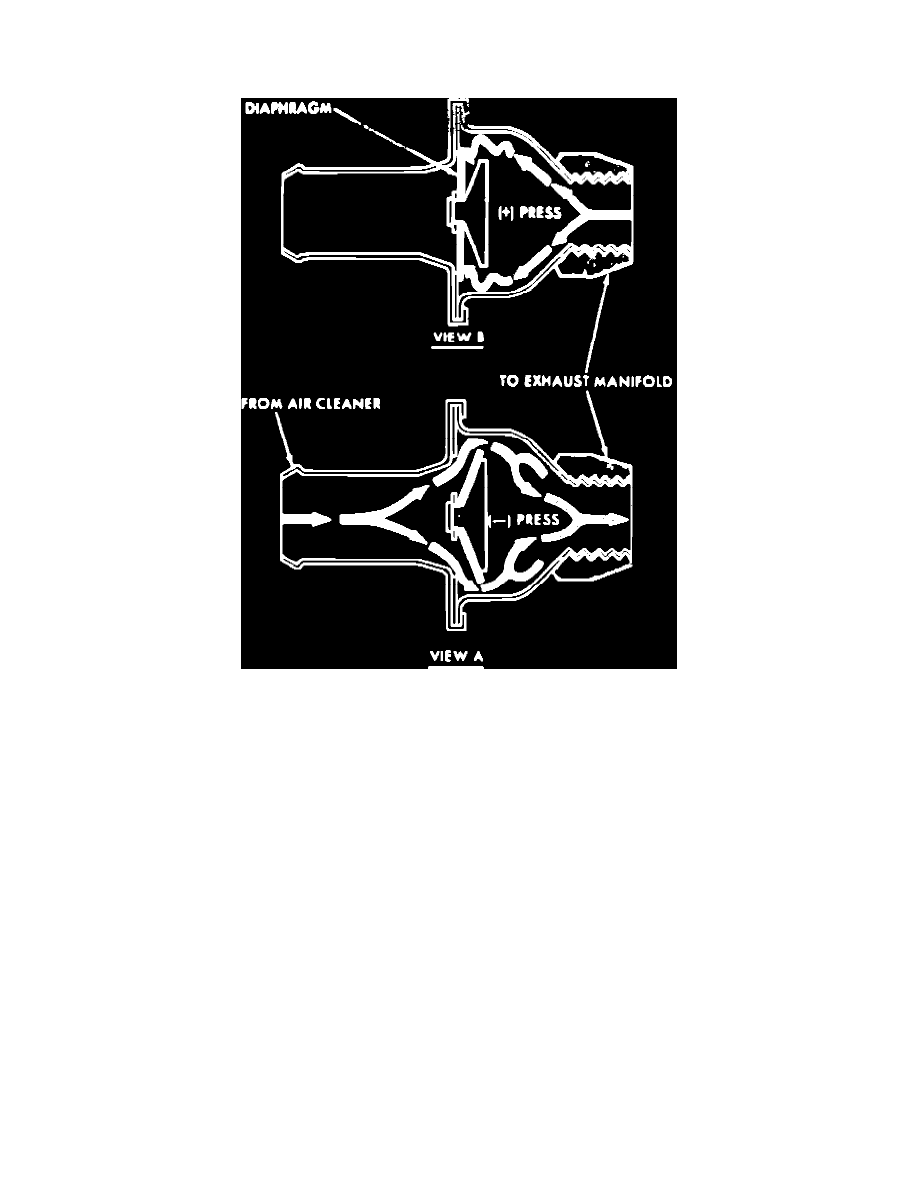 Pulsair Valve: Description and Operation
Pulse Air Aspiration System
Fig. 10 Aspirator air valve
    The valve, Fig. 10, in this system uses exhaust pressure pulsations to draw air into the exhaust system to reduce CO and HC emissions. It draws fresh
air from the ``clean'' side of the air cleaner and past a one-way spring loaded diaphragm. The diaphragm opens to permit fresh air to mix with the exhaust
gases during negative pressure (vacuum) pulsations. When the pressure is positive, the diaphragm closes and no gases are allowed to flow past the valve.
The aspirator valve operates most efficiently at idle and slightly past idle when the negative pulses are maximum. At higher speeds, the aspirator valve
remains closed. Vehicles equipped with V8-318 engine and 1985-87 vehicles with 4-156 engine have two aspirators.