< PREV PAGE
NEXT PAGE >
PB 150 V8-318 5.2L VIN T 2-BBL (1983)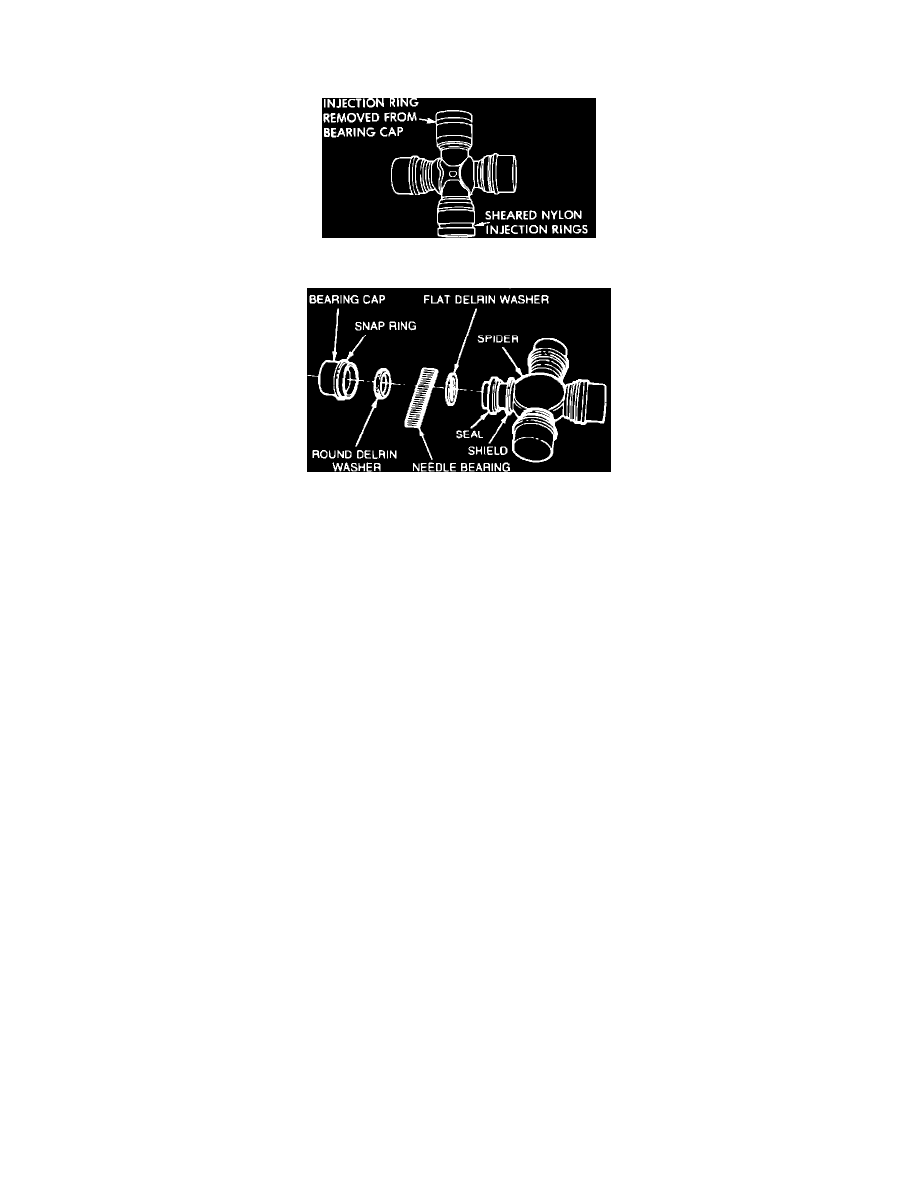 Universal Joint: Service and Repair
Service Notes
Fig. 1 Production type universal joints which use nylon injection rings in place of snap rings
Before disassembling any universal joint, examine the assembly carefully and note the position of the grease fitting (if used). Also, be sure to mark the
yokes with relation to the propeller shaft so they may be reassembled in the same relative position. Failure to observe these precautions may produce
rough vehicle operation which results in rapid wear and failure of parts, and place an unbalanced load on transmission, engine and rear axle.
When universal joints are disassembled for lubrication or inspection, and the old parts are to be reinstalled, special care must be exercised to avoid
damage to universal joint spider or cross and bearing cups. 
Some driveshafts use an injected nylon retainer on the universal joint bearings. When service is necessary, pressing the bearings out will sheer the
nylon retainer. Replacement with the conventional steel snap ring type is then necessary.
< PREV PAGE
NEXT PAGE >