< PREV PAGE
NEXT PAGE >
Prowler V6-3.5L VIN G (1999)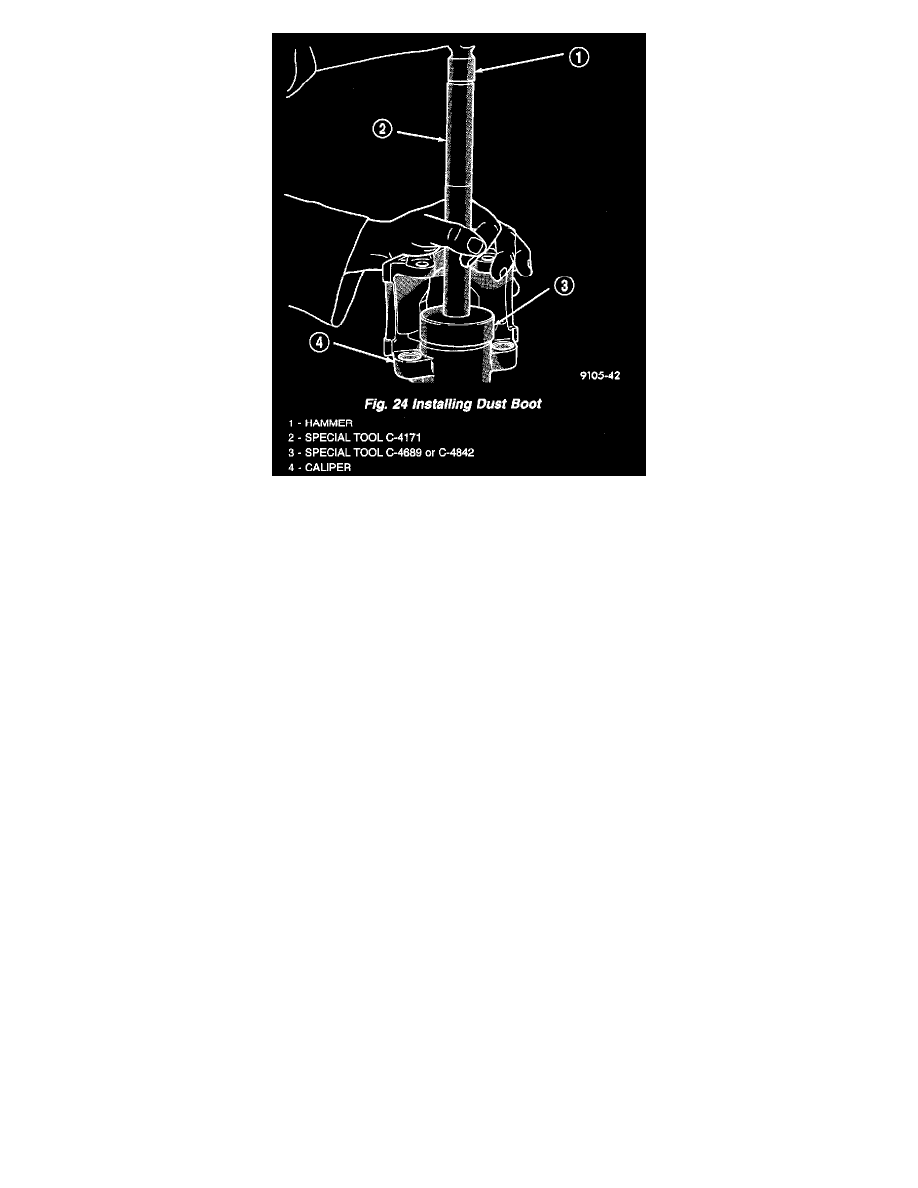 7. Using a hammer and Installer Piston Caliper Boot, Special Tool C-4689 and Handle, Special Tool C-4171, drive boot into counterbore of the
caliper.
8. Install guide pin sleeves and bushings.
9. Install brake pads.
10. Before installing caliper assembly on vehicle, inspect brake rotor. If any conditions as described in Checking Brake Rotor for Runout and
Thickness are present the rotor, must be replaced or refaced. If the rotor does not require any servicing, install caliper assembly.
11. Install brake hose onto caliper using banjo bolt. Torque the brake hose to caliper assembly banjo bolt to 33 Nm (24 ft. lbs.). New seal washers
MUST always be used when installing brake hose to caliper.
12. Bleed the brake system (Refer to Brake Bleeding).
Rear
Refer to Front brake caliper, Disassembly and Assembly for repair procedures.
Front
Caliper Guide Pin Bushing Service 
The double pin caliper uses a sealed for life bushing and sleeve assembly. If required this assembly can be serviced using the following procedure.
Removing Caliper Guide Pin Bushings 
1. Remove caliper from brake rotor. Hang caliper assembly on a wire hook away from the brake rotor.
< PREV PAGE
NEXT PAGE >