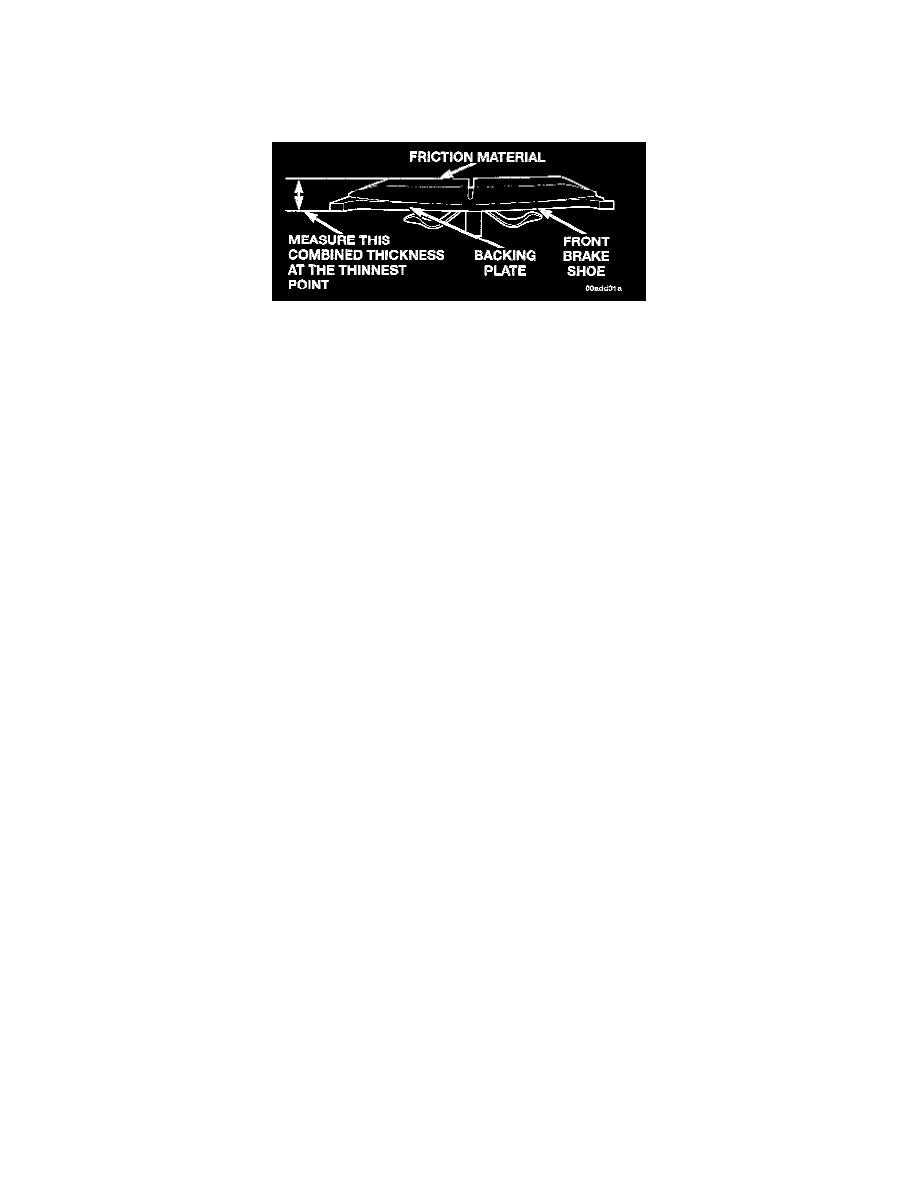 Cleaning and Inspection
If a visual inspection does not adequately determine the condition of lining (friction material) on the front broke shoes, a physical inspection will be
necessary This will require that the brake shoes be removed from the front caliper. Refer to Removal and Installation for the removal procedure.
The combined thickness of the brake shoe backing plate and the friction material is to be measured at the thinnest point of the combined thickness.
Brake Shoe Thickness Measurement
The combined minimum thickness of the front brake shoe backing plate and friction material is 7.95 mm (0.31 inch). When the combined thickness of
the brake shoe backing plate and friction material reaches the minimum thickness specified, the front brake shoes must be replaced.
When the front brake shoes are replaced, only brake shoes meeting the Original Equipment Manufacturer material formulation should be used. This is
required to maintain the original braking performance of this vehicle. See the Specifications for the replacement brake lining requirements.
Replace both brake shoes (inboard and outboard) on both front wheels of the vehicle whenever the brake shoes on either side of the vehicle require
replacement.
If the brake shoes do not require replacement, install the original brake shoes back on the vehicle. Make sure each brake shoe is returned to its original
position, on the same wheel of the vehicle it was removed from.