< PREV PAGE
NEXT PAGE >
Prowler V6-3.5L VIN G (1999)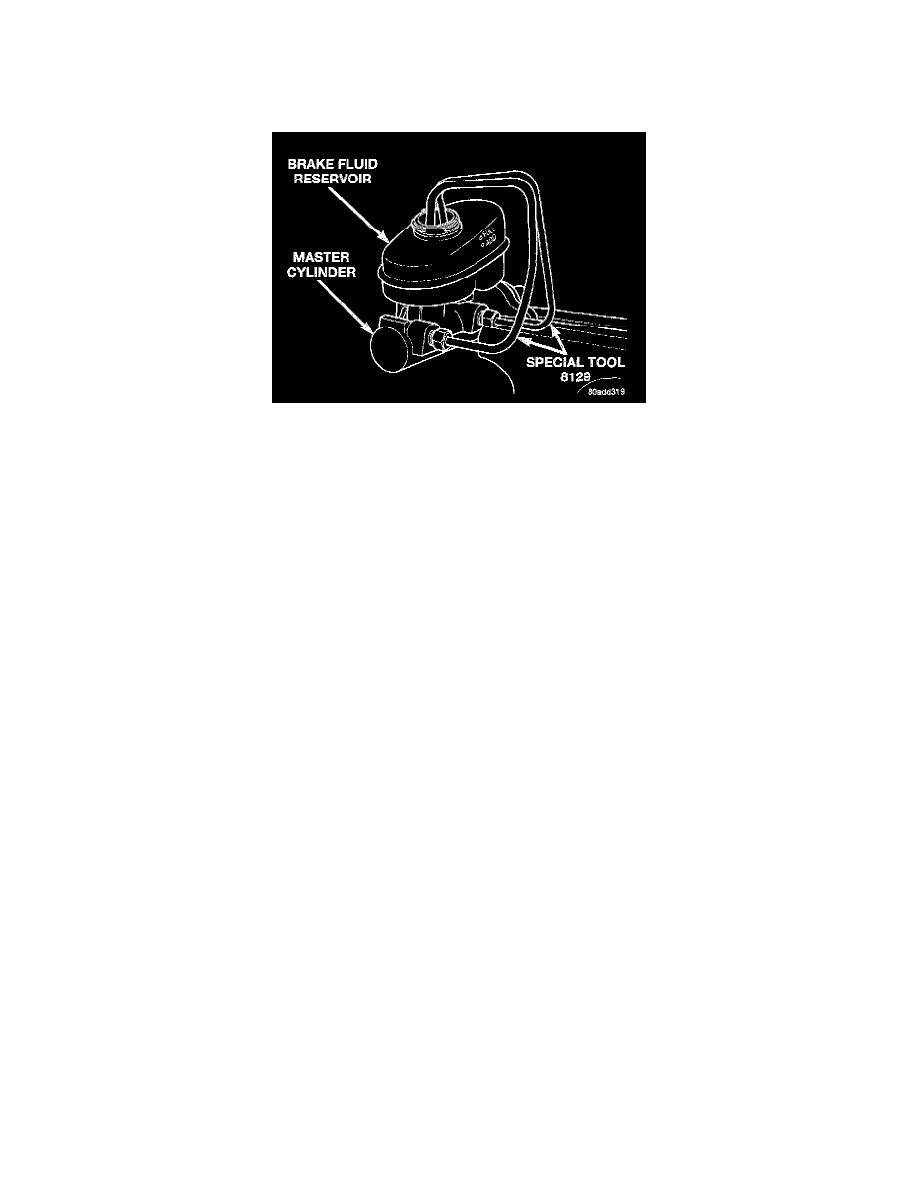 Brake Bleeding: Service and Repair
Master Cylinder Bleeding Procedure
Note:  It is not necessary to bleed the entire hydraulic system after replacing the master cylinder. Providing that the master cylinder has been filled and
properly bled prior to its installation.
Bleeding Master Cylinder
1. Clamp master cylinder in a vise using the master cylinder mounting flange. Attach Bleeding Tubes, Special Tool 8129 to the master cylinder.
Position tubes so outlets of Bleeding Tubes will be below the surface of the brake fluid when reservoir is filled to the proper level.
2. Fill reservoir with brake fluid conforming to DOT 3 specifications such as Mopar or Equivalent.
3. Using a wooden dowel, depress master cylinder slowly, and then allow pistons to return to released position. Repeat several times until all air
bubbles are expelled.
4. Remove bleeding tubes from cylinder, plug outlets and install caps.
5. Remove master cylinder from vise and install on power brake vacuum booster.
< PREV PAGE
NEXT PAGE >