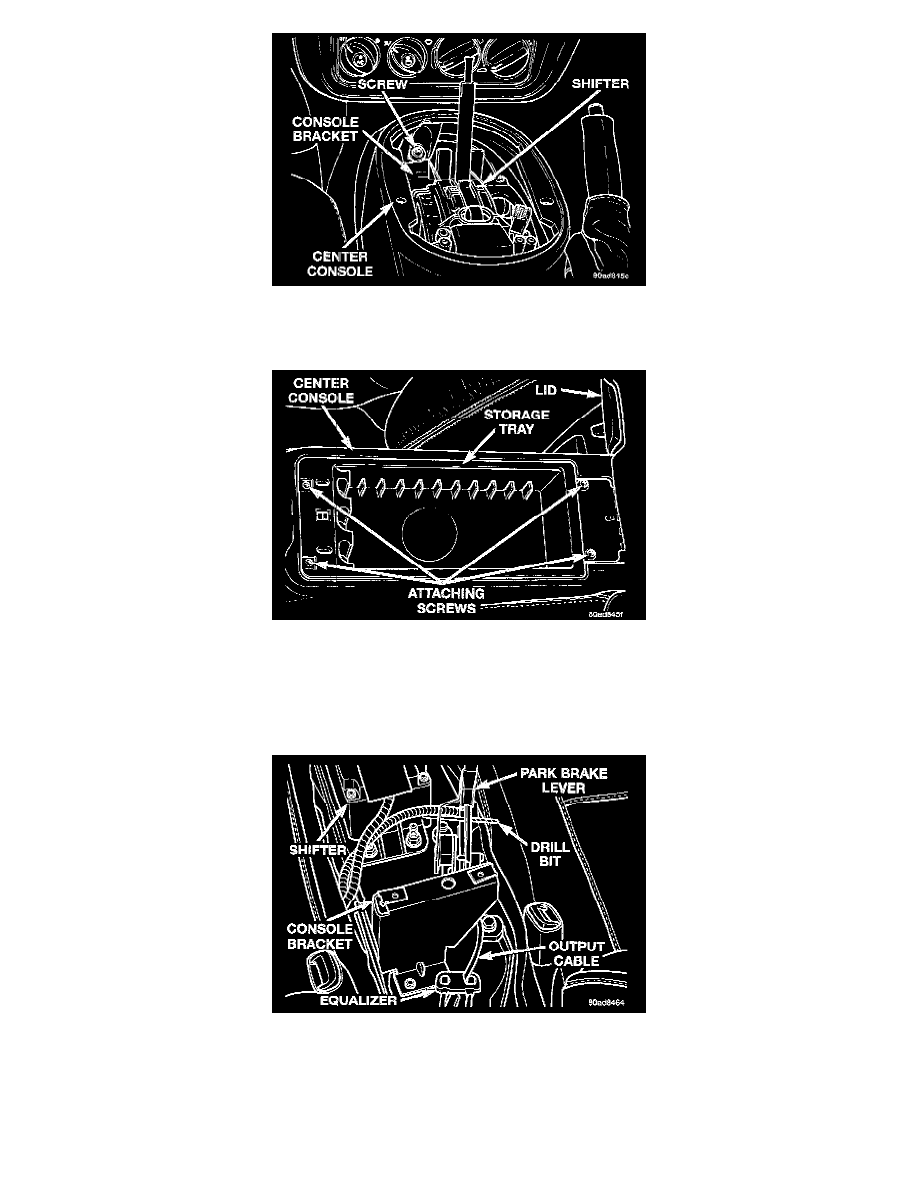 Center Console Front Attaching Screw
4. Remove screw attaching center console to console bracket.
Attaching Screws At Front Of Center Console
5. Remove the 4 screws mounting the storage tray and lid to the center console. Remove the lid and storage tray from the center console.
6. Raise park brake hand lever to the applied position. This is required for clearance to remove center console.
7. Remove center console from vehicle.
8. Lower park brake lever handle.
Locking Pin Installed In Park Brake Mechanism
9. Grasp park brake lever output cable by hand and pull upward. Continue pulling on cable until a 3/16 inch drill bit can be inserted into handle and
sector gear of park brake mechanism. This will lock the park brake mechanism and take tension off park brake cables.